It might be hard to believe, but Earls, has been around for three decades, adapting to food trends and delivering consistent dishes across its restaurants. What better way to celebrate 30 years in the business than with a cookbook that features some of the most popular dishes over the years?
Earls longest-serving dessert, the mocha Kahlua pie, has had its recipe tweaked over the years, and this current version has significantly less alcohol than its predecessors.
If you're a fan of Earls and want to take home even more recipes of your favourite dishes, look for Earls the Cookbook: Eat a Little. Eat a Lot. 110 of Your Favorite Recipes.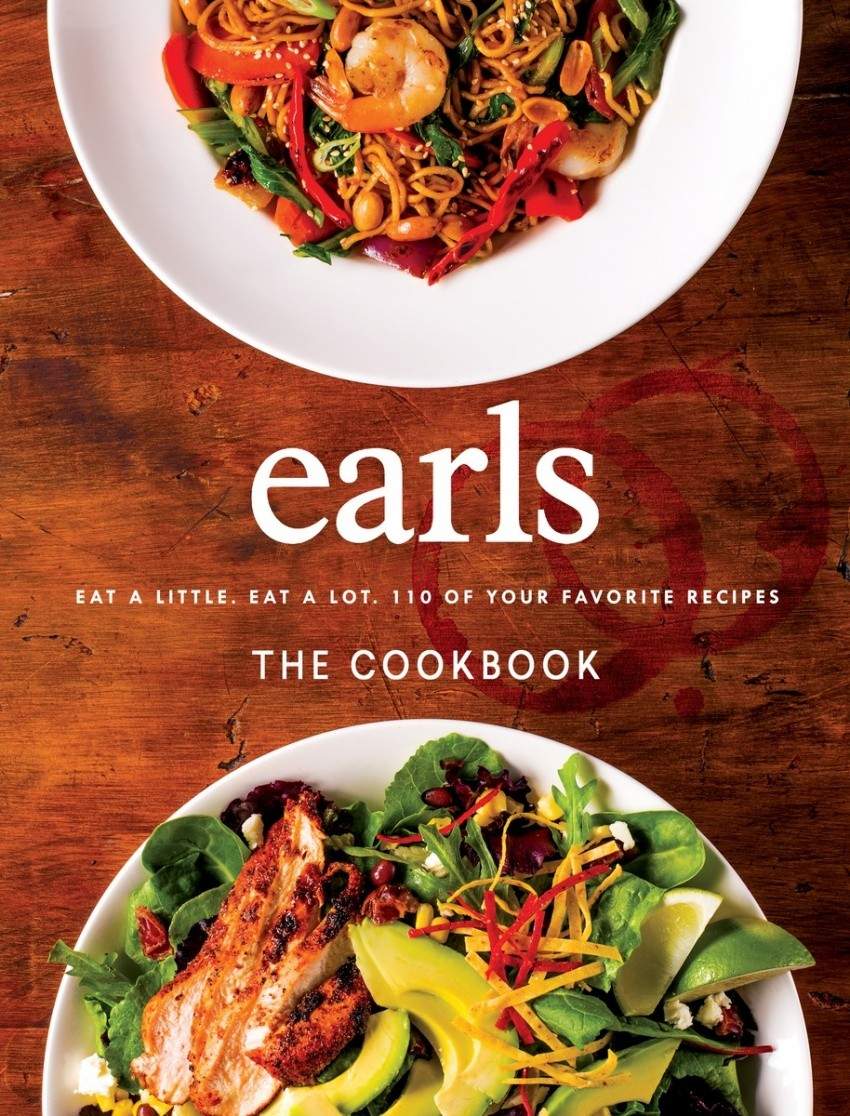 Cake
1 ½ cups Oreo crumbs
1/3 cup salted butter, melted
12 cups vanilla ice cream
1/4 cup cold espresso
mocha Kahlua sauce
Combine the Oreo crumbs and melted butter in a bowl and stir until the crumbs resemble coarse sand.
Line the base of a 9-inch (23 cm) springform pan with parchment paper, folding the excess paper underneath the base to form a tighter seal along the edge of the pan and base. Grease the base and sides well.
Transfer the Oreo crumb mixture to the base and press down along the edges using a metal measuring cup. Set aside while preparing the ice cream filling.
Mix together the ice cream and espresso on medium speed using the paddle attachment of a stand or hand-held mixer until completely combined. Scrape down the sides of the bowl often.
Do not allow ice cream to melt too far; it should retain a "soft serve" consistency, still thick, smooth and heavy.
Transfer into the pan with the prepared Oreo crumb base. Smooth out the top using an offset spatula and cover with plastic wrap. Freeze overnight.
To create clean slices, use a hot knife and clean the knife before each slice. Serve each slice drizzled with mocha Kahlua sauce.
Mocha Kahlua sauce
12 oz. dark or semi-sweet chocolate
1/3 cup heavy cream
1/4 cup coffee
3 tbsp Kahlua
Melt the chocolate in a metal bowl over a pot of simmering water (or use a double boiler).
Add the cream, coffee and Kahlua. Stir very well. The mixture should be smooth and syrupy, and all the chocolate should be melted. Continue to heat if some chocolate remains unmelted.
Allow to cool completely. The sauce can be stored refrigerated for up to 5 days.