In an effort to keep the spirit of Calgary Stampede alive in 2020 after its cancellation due to COVID-19, we figured we had best eat a lot of pancakes between July 2 and 12.
This savoury spin on pancakes by Flourish Pancakes is for anyone out there who doesn't have much of a sweet tooth. Skip the maple syrup, pass the pizza sauce, and maybe even top these cheesy pancakes with a fried egg for the ultimate brunch dish.
Pizza pancakes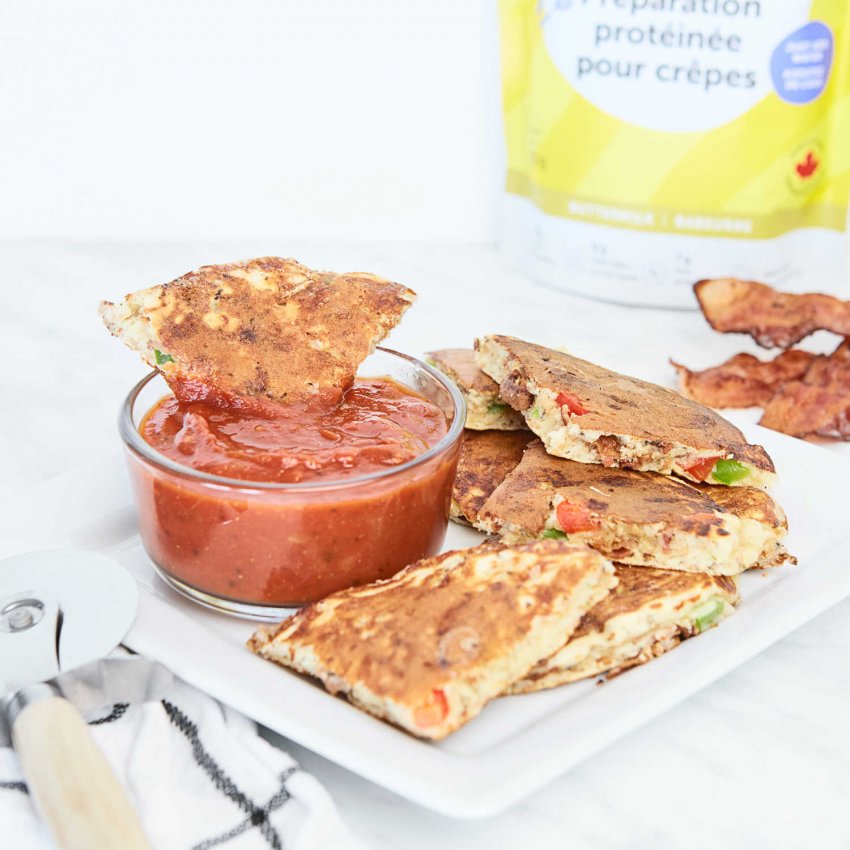 2 cups Flourish Buttermilk Pancake Mix
2 tsp italian seasoning
1 tsp garlic salt
1 cup milk, or nut milk
2 large eggs
3/4 cup shredded cheddar cheese
1/2 cup finely chopped cooked sausage meat
1/4 cup diced green pepper
1/4 cup diced red pepper
pizza sauce or marinara, enough for dipping
Heat skillet over medium heat and grease.
In a large bowl, combine the Flourish buttermilk pancake mix, Italian seasoning and garlic salt.
In a medium bowl, combine eggs and milk until incorporated, and stir into dry ingredients just until moistened. Fold in cheese, sausage, and peppers.
Pour approximately ⅓ cup of the batter onto the hot skillet and cook until bubbles form on top. Flip and cook until golden brown. Repeat with remaining batter.
Cut pancakes into quarters and serve with pizza sauce for dipping.