Now that the weather is warming up, it's time to dust off the barbecue and get reacquainted with cooking outside...and did somebody say burgers?
Excerpted from the upcoming cookbook Eat Alberta First by Karen Anderson, this easy bison burger recipe comes courtesy of chef Deb Poulin. These burgers are also a signature menu item at her restaurant Twisted Fork in Paul, AB.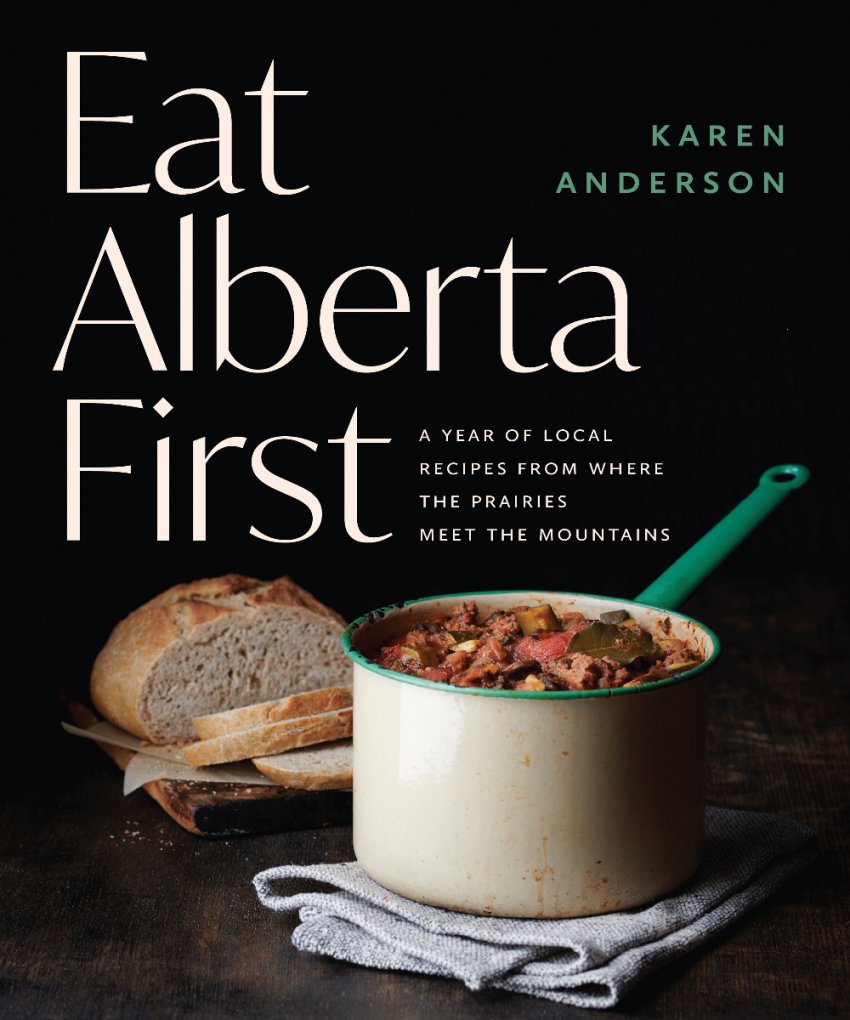 "At Poulin's restaurant, Twisted Fork, they serve this burger with caramelized onions, cheese, spicy Blueberry Jalapeño Jam, lettuce, and bacon. Those items aren't listed in this recipe, but by all means, go for it. Or when you're in the Lakeland region, do what I do: pop into Twisted Fork and get one hot off the grill," says Anderson to the introduction to this recipe in her new cookbook.
Buffalo Trail bison burgers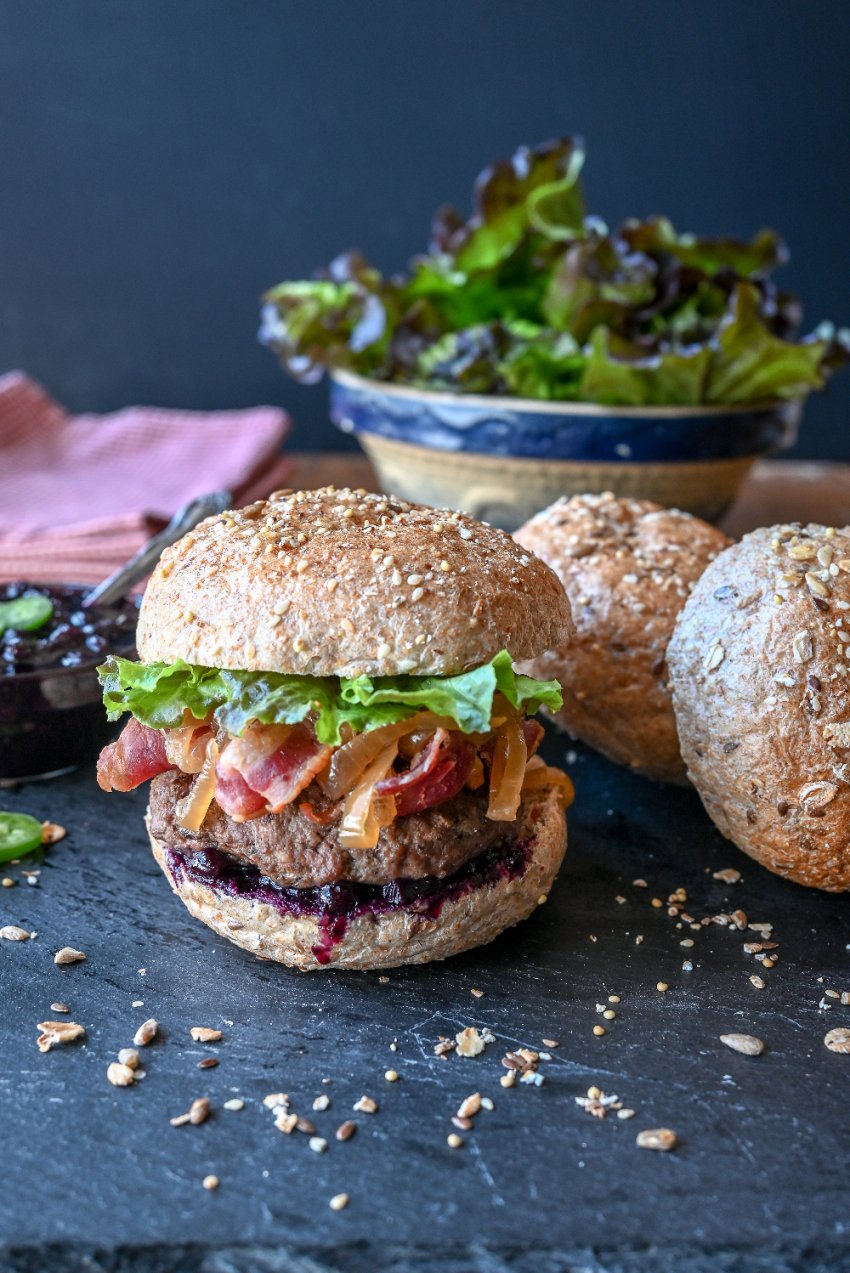 2 1/2 pounds ground bison
1 tbsp onion powder
1 tbsp garlic powder
2 tsp freshly minced garlic
1 1/2 tsp ground coriander
1 1/2 tsp dry mustard
1 1/2 tsp ground black pepper
1 tsp salt
1/2 tsp dry rosemary
1 tbsp Worcestershire sauce
sunflower oil, as needed
Place the bison, onion and garlic powders, fresh garlic, coriander, mustard, salt and pepper, rosemary, and Worcestershire sauce in a large bowl and mix thoroughly with your hands.
Divide the meat into 8 equal portions and form them into patties. Place them on a plate, separated with wax paper, and refrigerate for a minimum of 2 hours (the longer the better, up to 8 hours is acceptable) to set.
Preheat the barbecue grill so that a medium-hot grill surface of 475°F to 500°F is maintained.
Brush some sunflower oil on the top side of the burgers. Quickly grease the preheated grill with a rag or paper towel soaked with more sunflower oil. Place the burgers on the preheated grill, oiled side down.
Grill the burgers, keeping the lid closed, for 4 minutes without disturbing them. Flip the burgers and cook on the other side for 3 minutes.
Flip the seared burgers twice more over the next 4 to 6 minutes, or until an internal temperature of 135°F to 140°F is reached for a medium-rare burger. Check with an instant-read digital stick thermometer to be sure. After the burgers come off the grill, allow them to rest for 5 to 10 minutes before serving.
Author's tip: Sunflower oil is your best option for this recipe. It tolerates high heat, is neutral-tasting, and won't add a burnt taste to the burgers.
Yield:

Prep Time:

25 minutes plus 2 hours chilling time

Cook Time: