With peak holiday season continuing to creep up on us all, a person must be in tip-top shape when it comes to whipping up delicious homemade sweet treats.
In her latest cookbook A Very Prairie Christmas Bakebook, best-selling author Karlynn Johnston provides a ton of delicious-sounding recipes to make the holidays pleasantly indulgent. Cakes, cookies, dessert bars...you name it, you'll likely find it in this cookbook with a festive spin.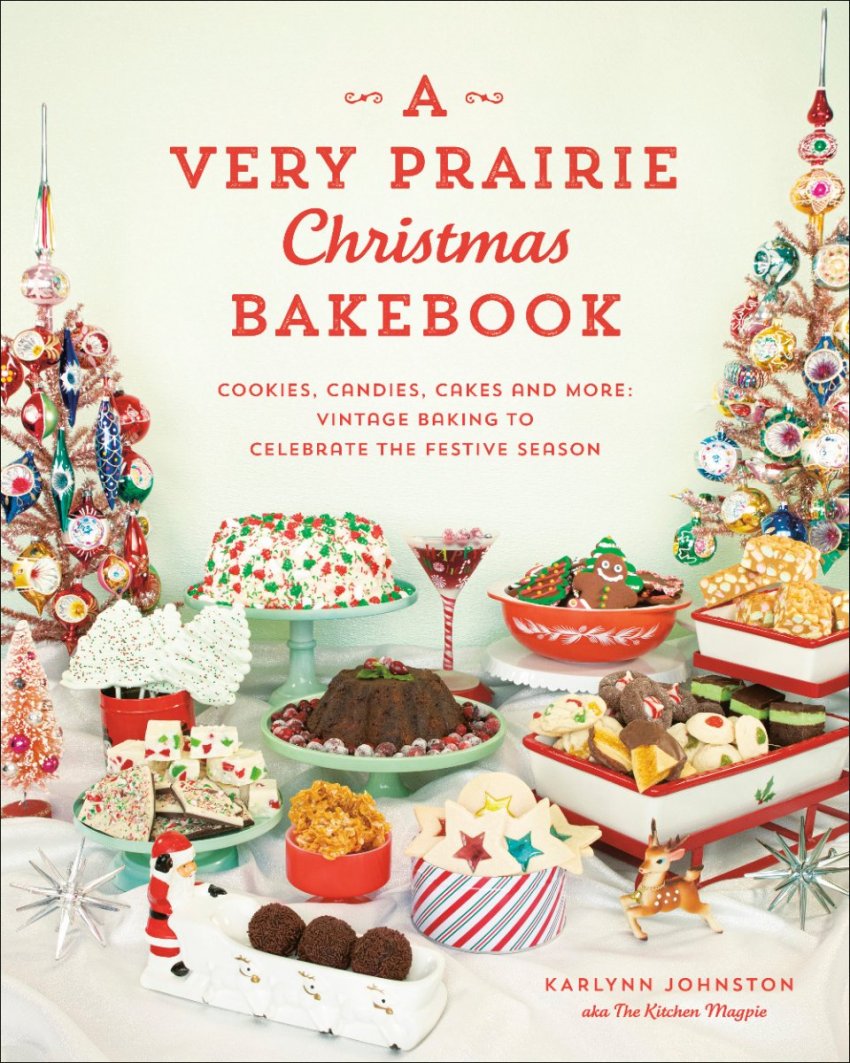 One example of how she playfully infuses holiday flavours into classic baked goods is her easy recipe for candy cane blondies.
"It's a well-known fact that I will add mint to just about any baked good, dessert, or cocktail I feel will benefit from it, and blondies are no exception," says Karlynn Johnston in the introduction to this recipe in her new cookbook. "These ooey-gooey, buttery blondies are an excellent basic recipe on their own, but with the addition of mint extract and chopped candy canes, they become the perfect Christmas treat to leave out for Santa!"
Candy cane blondies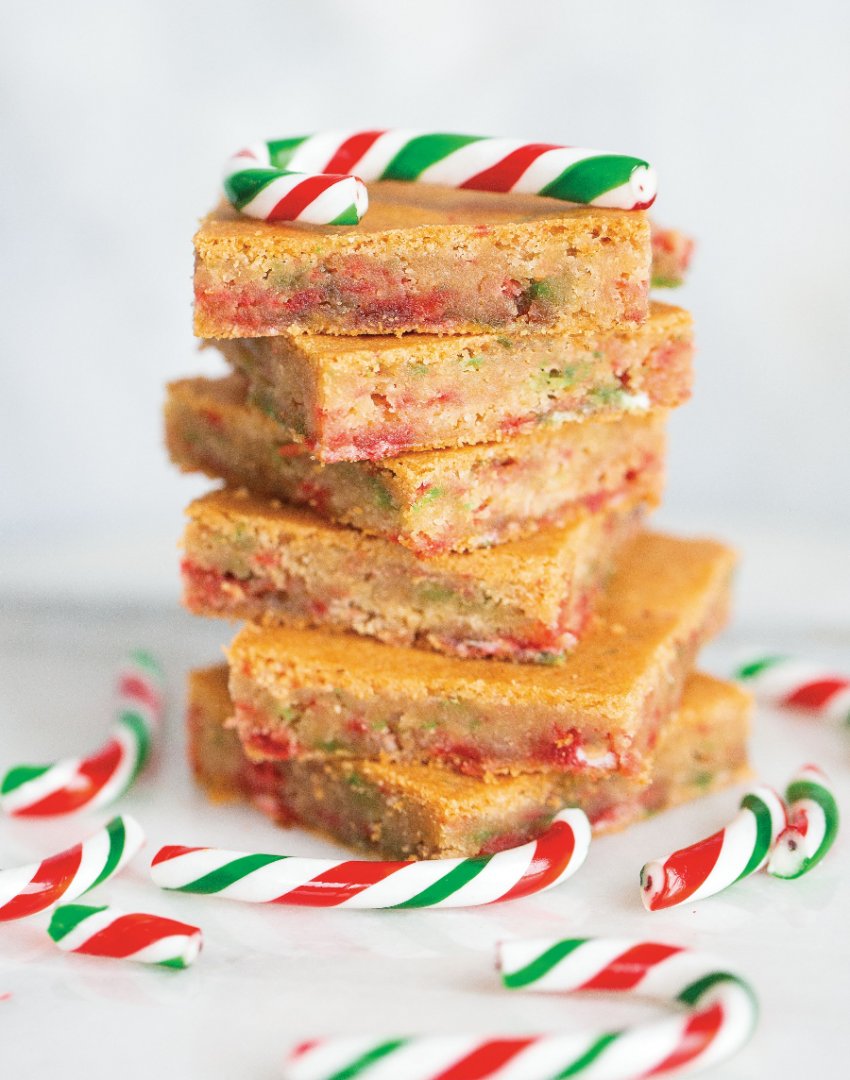 2¼ cups all-purpose flour
1½ tsp baking powder 1 tsp salt
¾ cup unsalted butter
1½ cups firmly packed brown sugar
3 large eggs
1 tsp vanilla extract 1 tsp mint extract
¾ cup finely chopped peppermint-flavored candy canes
½ cup chopped white chocolate chips
Preheat the oven to 350°f. butter a 13- × 9-inch baking pan.
In a medium bowl, whisk together the flour, baking powder, and salt. set aside.
In a stand mixer with the paddle attachment or in a large bowl using a handheld mixer, beat the butter and brown sugar on medium speed until creamy and light in color. add the eggs, one at a time, beating well after each. mix in the vanilla and mint extract until combined. With the mixer on low speed, gradually add the flour mixture, mixing until fully incorporated. using a wooden spoon, stir in the candy canes and chocolate chips until evenly distributed.
Pour the batter into the prepared pan and, with buttered hands, pat into an even layer.
Bake for to 25 to 30 minutes or until golden brown on top and a tester inserted in the center comes out nearly clean. (You want to slightly underbake these or they will dry out; they are easily over- baked.) Let cool completely in the pan, then slice into 24 bars.
Store in an airtight container in layers, with parchment or waxed paper between each layer, in the fridge for up to 5 days or in the freezer for up to 3 months.
Author's tip: You can easily play with this basic blondie recipe to create new variations. For example, omit the mint extract and add another teaspoon of vanilla, then replace the candy canes with Christmas-colored sprinkles, white or semisweet chocolate chips, or chopped candied fruit.
Yield:

Prep Time:

Cook Time: