There are so many places where we'd love to spend the holidays with family and friends, but if we had our way and could transport everyone to one spot, it might just be to the Fairmont Empress in Victoria. Mild weather and cozy vibes are an infinitely appealing combination after what has felt like a long year for many.
/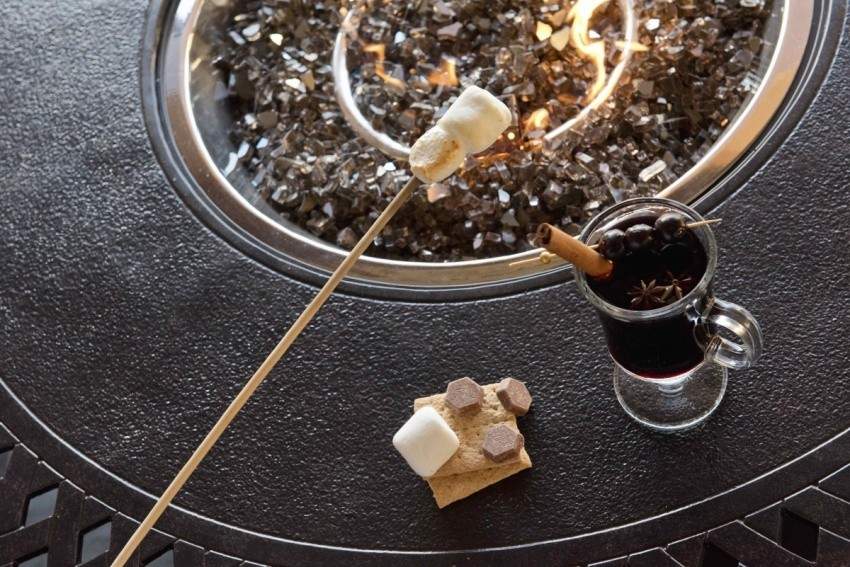 This month, Fairmont Empress has put its best festive foot forward, offering plenty of fun holiday cocktails and s'more fireside kits, the latter of which you can opt for on the front terrace of the hotel beside your own private firepit. Melting marshamallows has never felt so special, we assure you.
If you won't be finding yourself on Vancouver Island for the holidays, don't fret. We've poached the recipe for the Festive Fizz on of Q Bar's most popular holiday drinks, which serves just as well as Christmas Day brunch cocktail as it does for cheers-ing to a new year come December 31.
Festive Fizz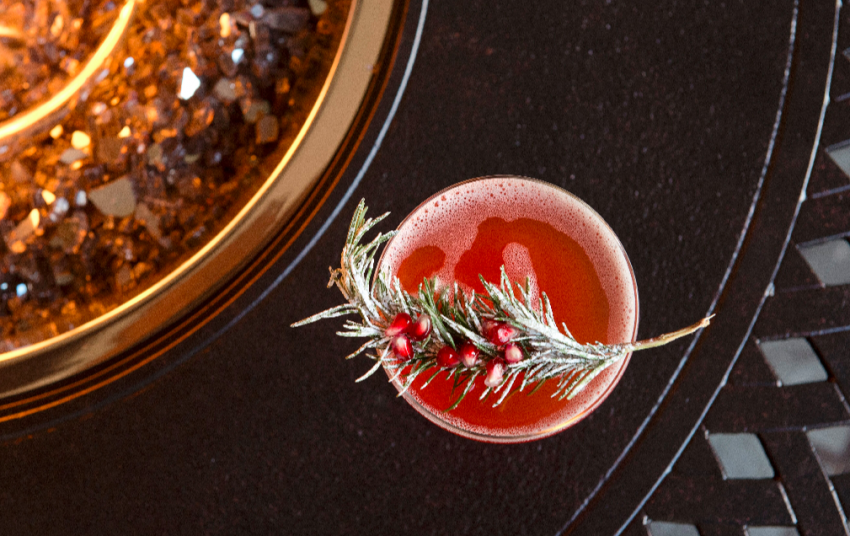 1 1/2 oz. black tea-infused vodka
1/4 oz. Cointreau
1/2 oz. rooibos tea simple syrup
1/2 oz. pomegranate juice
1/2 oz. fresh lemon juice
prosecco, enough to top
Place first 5 ingredients into a shaker filled with ice.
Shake for 30 seconds and strain contents into a coupe.
Top with prosecco, garnish with sugar-dusted rosemary sprig* and pomegrante seeds and serve.
*To sugar dust rosemary sprigs, spritz lightly with water and sprinkle sugar overtop.
Black tea-infused vodka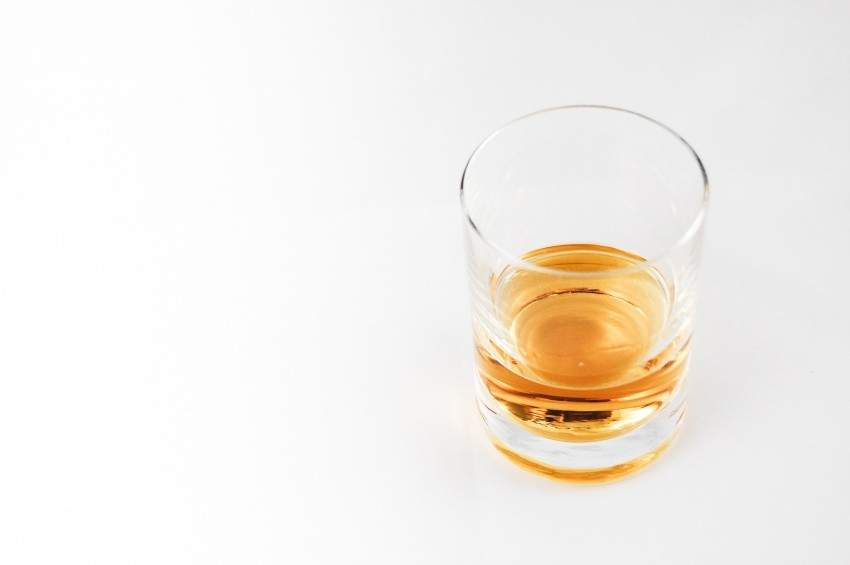 1 750 ml bottle good quality vodka
3 tea bags black tea of choice
Place vodka and tea in a pitcher or large mason jar. Cover and let sit for 18 to 24 hours, shaking jar every once and awhile to help extract tea.
Yield:

Prep Time: