Oh Sweet Day! from Vancouver's Fanny Lam is an approachable cookbook from a passionate baker who loves to entertain, even more so over the holidays. Here, Lam shares a recipe for easy-to-make cranberry cinnamon rolls, which are just the thing you'll want to bite into on Christmas morning while relaxing in your pajamas with family, friends and loved ones.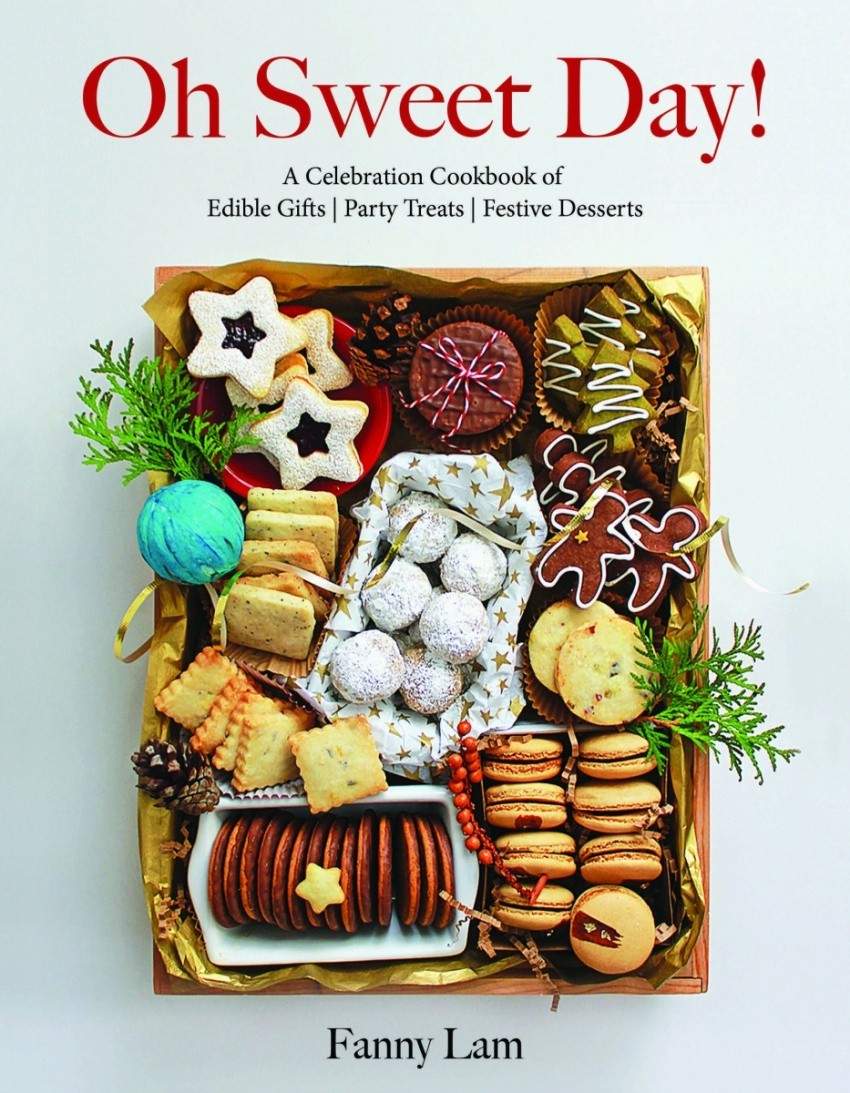 "My kids' first taste of cinnamon rolls was from Ikea many years ago. And that's when I decided to make my own, because you know home-made everything is always the best. Don't get intimidated, parents! This recipe is amazingly easy to work with. Instead of the normal two-time rising process, there is only one for these rolls, thanks to the use of yeast, baking powder, and baking soda together," notes Lam.
Lam's tip
Want some freshly baked cinnamon rolls on a Saturday morning? Prepare and slice the dough the night before, cover and refrigerate it without letting it rise. The next morning, remove the dough from the refrigerator, let it rise and bake while you are brushing teeth and making bed. You know your breakfast is ready when you smell that lovely cinnamon fragrance.
Filling
1/4 cup unsalted butter, melted
1 tsp ground cinnamon
1 cup light brown sugar
1 cup frozen cranberries
In a food process, mix together the cinnamon, sugar, and cranberries until the mixture resembles wet sand.
Dough
2 cup warm milk, (110°F)
1/2 cup vegetable oil
1/2 cup granulated sugar
2 1/4 tsp active dry yeast
4 1/2 cups all-purpose flour
2 tsp baking powder
2 tsp baking soda
1 tsp salt
Grease an 8-inch cake pan or cast iron skillets.
Mix together the milk, oil, and sugar. Sprinkle the yeast over the mixture. Let sit for 10 minutes.
Mix in the flour, baking powder, baking soda, and salt until the mixture becomes very sticky.
On a well-floured surface, knead the dough until a smooth ball forms, about 5 minutes.
Flatten and roll the dough into a 20x28-inch rectangle.
Brush the dough evenly with the melted butter Sprinkle the filling on top.
Beginning with the long side, roll the dough into a log. Pinch the seam together at the end.
Cut the log into 20 equal slices. Place the sliced rolls in the prepared baking pans, one inch apart. Cover and let rise for 30 minutes.
Preheat oven to 350°F. Bake the rolls for 15 to 20 minutes, until golden brown.
Glaze
2 cups powdered sugar
1/3 cup heavy whipping cream
4 tbsp unsalted butter, melted
Whisk together all the ingredients the mixture becomes thick and smooth. Generously drizzle the glaze over the hot rolls.