Did you know that Canada loves butter tarts so much that the country has both a butter tart festival and a butter tart tour? It's hard to think of another dessert that gets this much love across the nation–though Nanaimo bar fans may beg to differ.
When prepared properly, butter tarts are rich and gooey, thanks to buttery pastry and a sweet, syrupy filling. We don't want to admit which side of the epic raisins vs. no raisins debate we're on, so we'll leave any filling additions up to your discretion.
This tried-and-true recipe comes courtesy of Ontario food retailer Farm Boy, so why not give it a go?
Tart pastry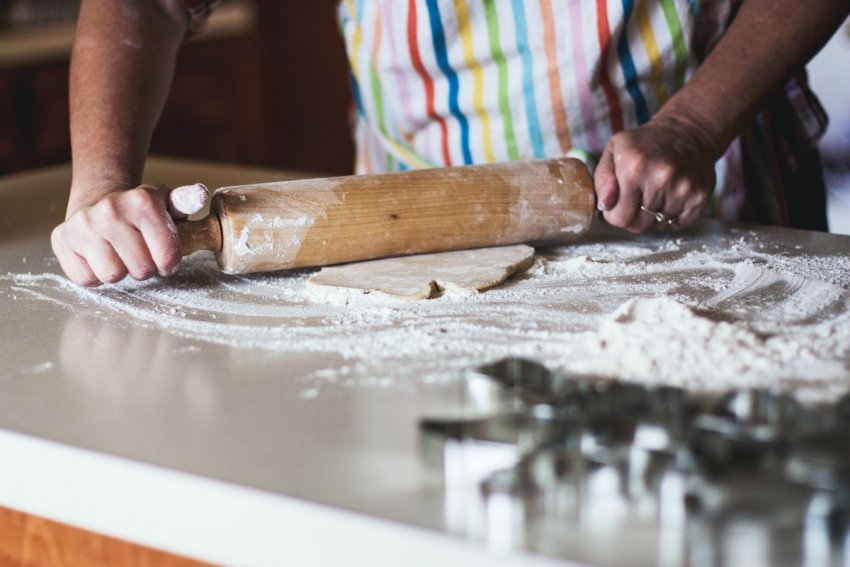 5 cups all-purpose flour
1 lb (454 grams) shortening
1 egg yolk
1 cup ice cold water
1 tbsp white vinegar
Combine flour and shortening in the bowl or a food processor and pulse to until the largest pieces are the size of peas and other pieces are even smaller.
Whisk the yolk, water and vinegar together and mix into dough.
Turn the dough out onto a lightly floured surface and knead until the dough just comes together.
Wrap the dough in plastic wrap and let it rest in the fridge for 20 minutes.
Roll out dough to 1/8" thickness, cut out rounds and place them in two 12-cup muffin tins and chill for 30 minutes.
While dough is chilling, preheat oven to 400°F and prepare filling.
Butter tart filling
3/4 cup unsalted butter, room temperature
1 3/4 cups brown sugar
3 large eggs, room temperature
1 1/5 cups corn syrup or maple syrup
1 tsp vanilla extract
1/2 tsp salt
Using a mixer, cream butter and brown sugar first.
Next, add the eggs, syrup, vanilla and salt and mix until combined.
Assembly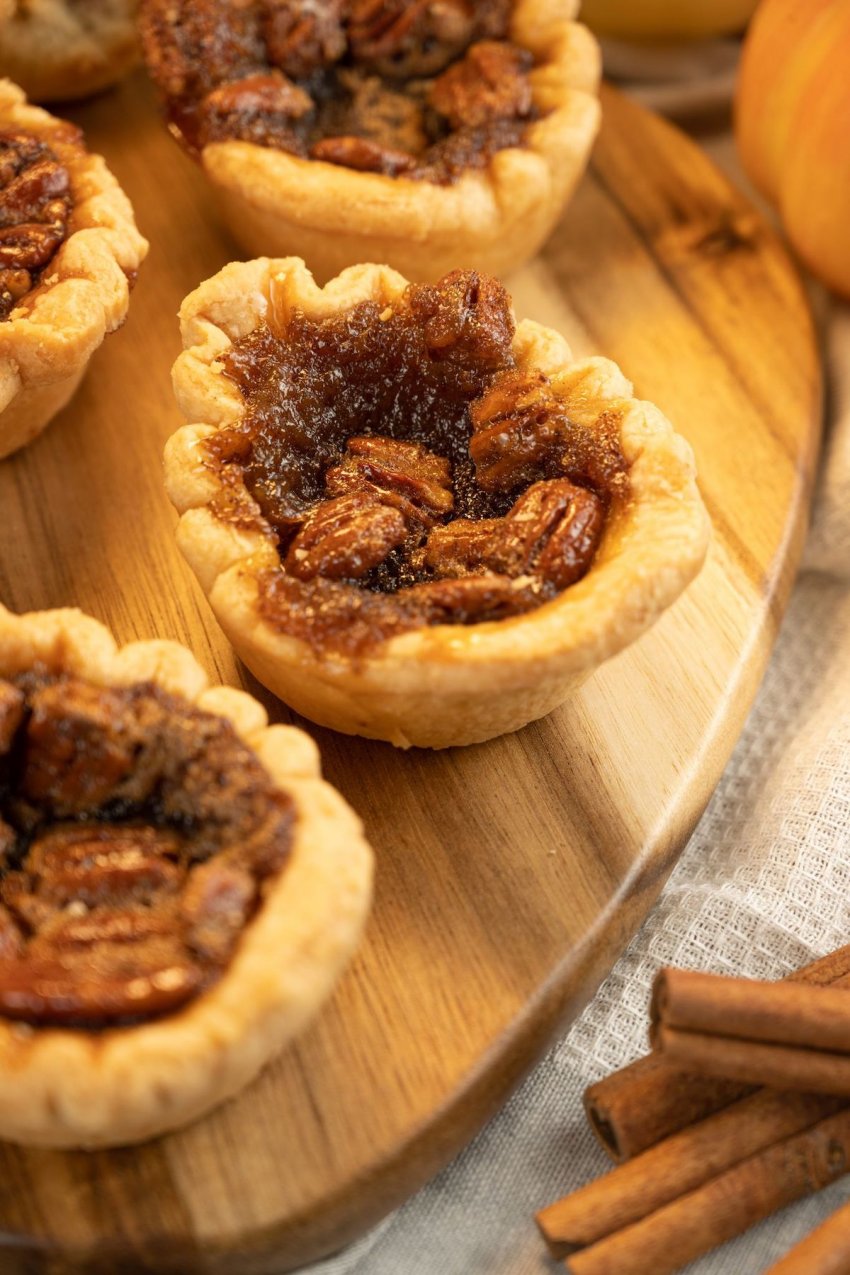 Pour filling into each tart shell only 3/4 full. Do not be tempted to fill them to the top, as they'll bubble over and stick to the pan.
(Note: before putting them into the oven, this is where you can add any nuts or dried fruits of your choice.)
Bake for 13–15 minutes, until the filling is bubbly and puffy and pastry is golden.
Cool on a rack for 5 minutes, then run a knife around each tart and carefully remove. You must remove them while they're warm, otherwise they'll weld themselves to the pan.
Enjoy slightly warm or at room temperature.
Yield:

Prep Time:

Cook Time: