Fall is pumpkin season but there's more to it than lattes and lanterns. If you haven't cooked with red kuri squash yet, this Southeast Asian-inspired recipe by Foreign Concept's chefs Duncan Ly and Jinhee Lee is a great place to start.
You can find this recipe, plus others by some of Calgary's best chefs, in the new Calgary Eats cookbook.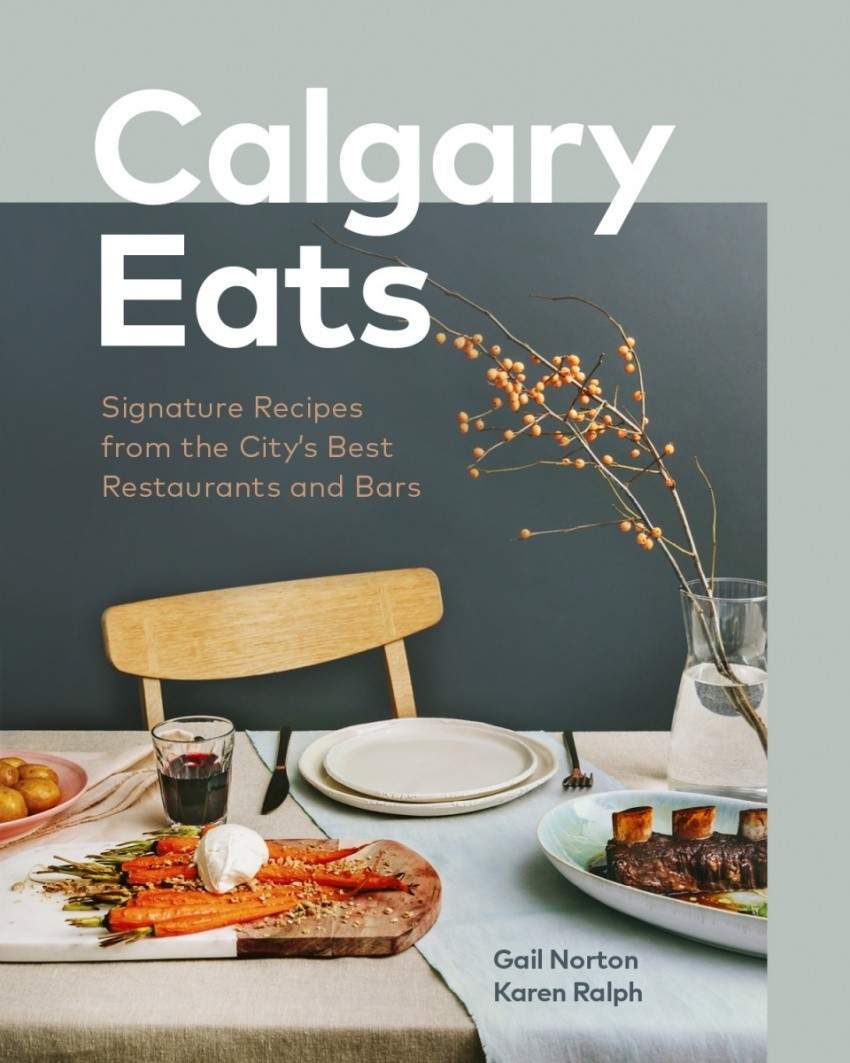 Chowder base
2 tbsp unsalted butter
2 stalks lemongrass, coarsely chopped
1 small piece ginger, peeled and coarsely chopped
1 large carrot, coarsely chopped
4 stalks celery, coarsely chopped
1 large yellow onion, coarsely chopped
1 leek, white part only, thinly sliced
1 head garlic, peeled and coarsely chopped
1 red kuri squash, peeled, seeded and cut into 1-inch cubes
4 cups chicken stock
4 cups coconut milk
1 tbsp Thai red curry paste
3 limes, juice only
1 tbsp fish sauce
kosher salt and ground white pepper, to taste
Melt butter in a large stockpot over medium heat. Add lemongrass, ginger, carrot, celery, onion, leek and garlic, then reduce heat to low. Sauté for 15 to 20 minutes, until vegetables are tender. Add squash and cook for another 10 minutes.
Pour in chicken stock and bring to a boil over high heat. Reduce heat to medium and simmer for 10 minutes. Add coconut milk and curry paste and simmer for another 15 minutes.
Transfer chowder to a blender and purée until smooth and creamy. Strain through a fine-mesh sieve, then stir in lime juice and fish sauce. Season with salt and white pepper.
Kuri squash and seafood chowder
1/2 red kuri squash, peeled, seeded, and cut into 1-inch cubes
2 large potatoes, cut into 1-inch cubes
8 patty pan squash, quartered
8 kohlrabi, peeled and chopped
1/2 cup pearl onions, peeled
1 lb live mussels, scrubbed clean
8 oz. spot prawns
8 oz. ocean halibut, cut into 1-inch cubes
1/4 cup whipping cream
1 to 2 hives, chopped, for garnish
extra-virgin olive oil, for drizzling
Bring chowder base to a boil. Add squash, potatoes, patty pan (or crookneck) squash, kohlrabi and onions. Cook for 15 minutes, or until tender.
Add mussels, prawns and halibut and cook for 10 minutes, or until mussels open and seafood is cooked. Discard any unopened mussels. Stir in cream and cook for 1 minute.
Serve chowder in bowls topped with chives and a drizzle of olive oil.
Yield: