Is there a more appropropriate cocktail to drink on Canada Day? Good on any day, but especially popular on July 1st, this Caesar from Four Seasons is what you need today, and it goes especially well with a seafood burger.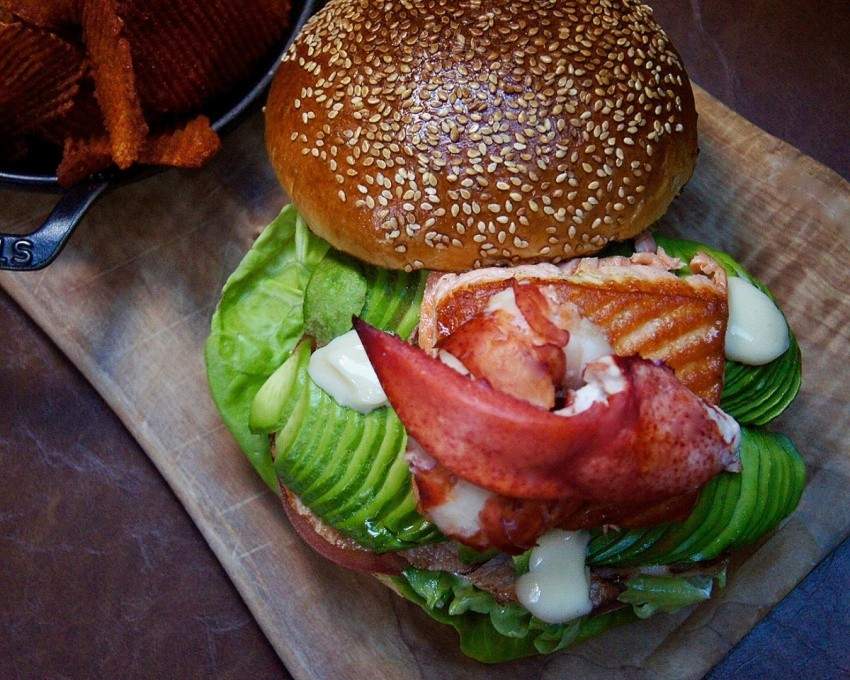 1 ½ oz. Canadian Club
1/2 oz. green Chartreuse
4 oz. Clamato juice
3/4 oz. Caesar mix
3/4 oz. lime juice
Build the drink in a highball glass by layering the ingredients.
Garnish with bacon salt rim, bacon and celery.
Caesar mix
1 can adobo pepper
4 oz. maple syrup
4 oz. olive juice
1 pinch salt
2 oz. lime juice
Blend all ingredients together in a food processor. Reserve.