In response to years of repeated requests to divulge the secrets behind the many mouthwatering meals described in her bestselling Grape Series memoirs, acclaimed author Laura Bradbury teamed up with photographer and cookbook author Rebecca Wellman to share a collection of her favourite classic French recipes in the Bisous and Brioche cookbook.
This French tomato tart recipe utilizes a simple and versatile pastry recipe that Bradbury learned from her friend Marie in tangent with seasonal tomatoes, hard cheese, and Burgundian Dijon mustard, combining for an extra tart and flavourful finish.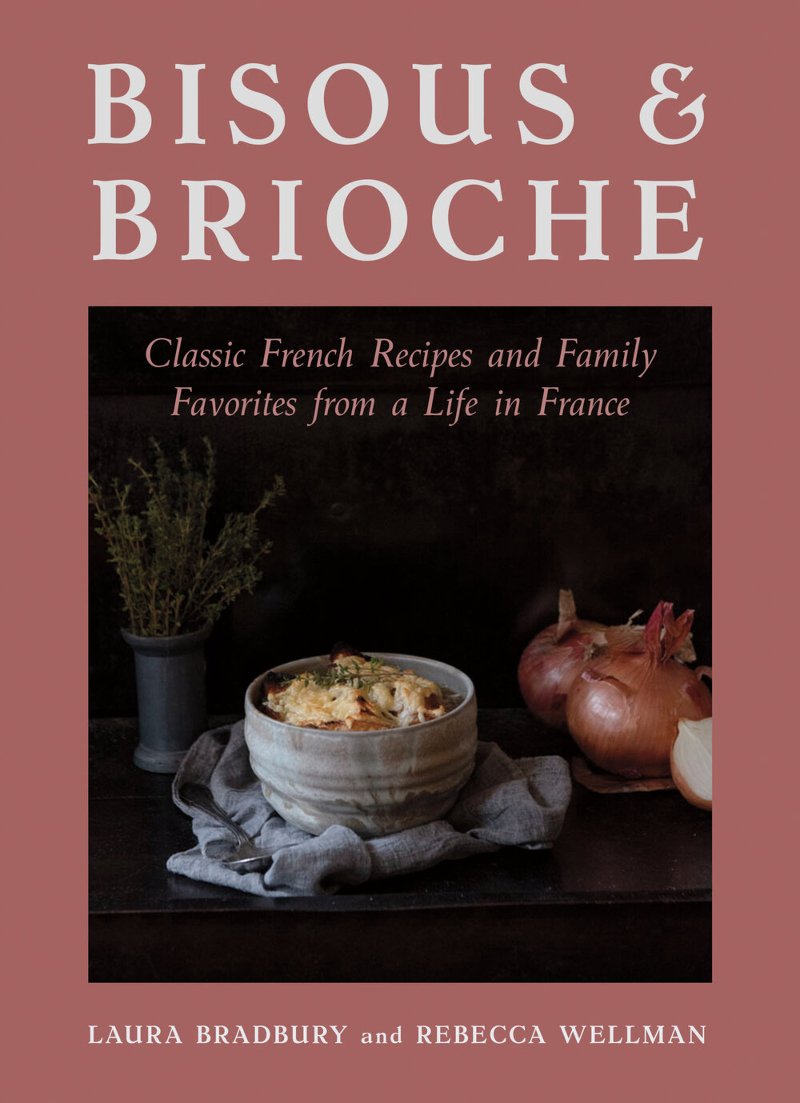 "This recipe is a complete, hands-down winner," says Bradbury in the recipe description. "Not only is it dead easy, but it also looks gorgeous and tastes delicious. While it's better with summer tomatoes, of course, it can even summon flavor from watery grocery store tomatoes in the dead of winter. Perfect served with a green salad."
French tomato tart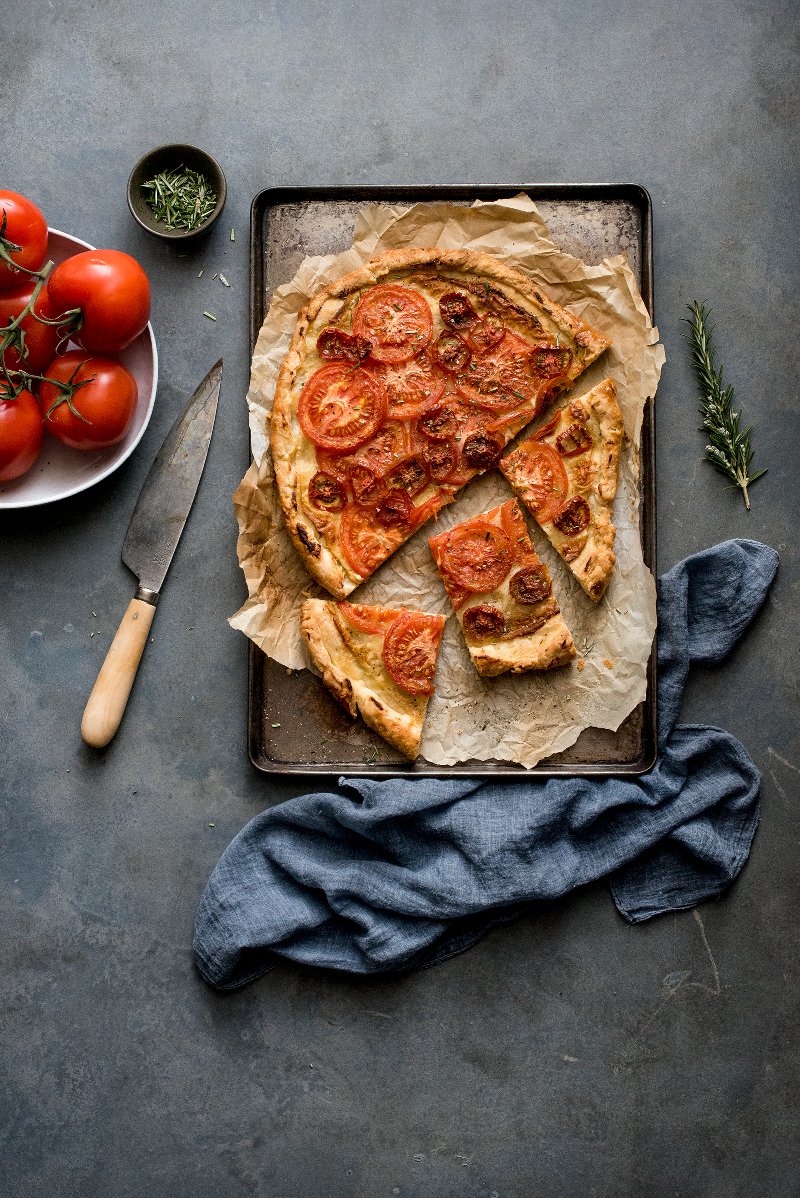 1 recipe Marie's French pastry
1 tbsp Dijon mustard
1 cup grated cheese, (Gruyère, Emmenthal, or Comté are best, but your favorite hard cheese will do)
3–4 tomatoes, cored and sliced into ¼-inch rounds
Heat the oven to 400° F. Line a large rimmed sheet pan with parchment paper.
On a lightly floured surface, roll out the pastry to 1/8-inch thick. You should have a rectangle measuring about 9 x 12 inches. Rough edges are totally fine. Roll it carefully onto a rolling pin and unroll onto prepared sheet pan. Using a fork, poke holes all over the pastry surface so it doesn't puff up.
Spread the Dijon over the pastry shell, leaving a 1-inch border around the edges, then sprinkle the cheese evenly over top. Lay tomato rounds over the cheese layer so they touch but do not overlap. Season with sea salt and pepper.
Bake until the cheese is bubbly and the crust is brown, 25–35 minutes.
Let rest for 5 minutes before slicing and serving.
Marie's French pastry
2 cups all-purpose flour
1 cup cold butter, cubed
1 tsp sea salt
⅓ cup cold water
Place the flour, butter, and salt in a food processor fitted with the steel blade. Blend until the ingredients are incorporated but you can still see pea-sized bits of butter.
With the processor running, drizzle in the water, watching as the dough comes together and starts to form a ball, about 30 seconds.
If the dough is too dry, add more cold water, 1 Tbsp at a time, until the dough sticks when pinched and is pulling away from the bowl. If it seems too sticky, add more flour, about 2 tsp at a time.
Remove the dough from the bowl, wrap in plastic wrap, and press lightly into a disk. Refrigerate for at least 1 hour before using. At this point, the dough can be frozen for up to 3 months.
Allow it to thaw in the fridge overnight before using.
Yield: