This drink–made with a unique rose-infused Irish gin–is easy to make and perfect for brunch al fresco...or inside for that matter.
Consider batching it (i.e. multiplying the recipe to suit the amount of serving you'd like) and serving in a punch bowl. Frozen fruit will act as ice cubes of sorts and help to keep a large batch of this cocktail cold without diluting it.
Rose gin and grapefruit spritz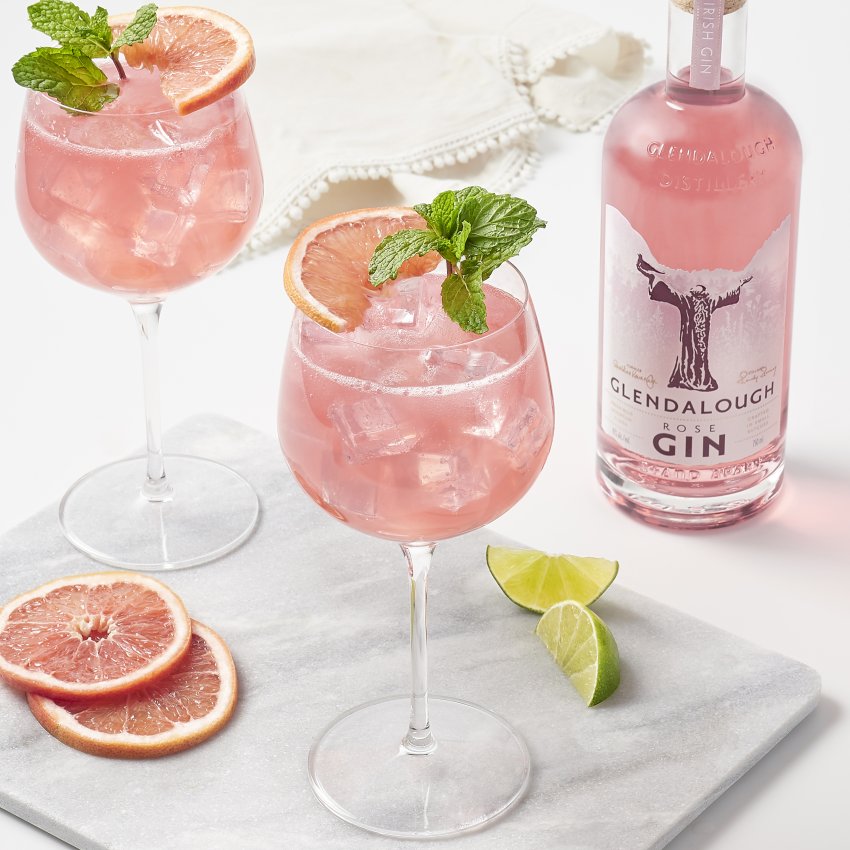 2 ounces Glendalough Rose Gin
1 ounce fresh lime juice
grapefruit soda water, enough to top
grapefruit slice, for garnish
fresh mint leaves, for garnish, optional
Fill glass with ice. Add rose gin and lime juice, top with soda and stir gently to combine.
Garnish with grapefruit slice and fresh mint and serve.