We never fancied Santa's reindeer to be cocktail aficionados, and maybe all of them aren't, but according to Q Bar at the Fairmont Empress, Comet certainly is.
This seasonal spin on the classic Cosmo at the famed cocktail destination in Victoria, B.C. is served in a plastic ornament inside a martini glass. This kind of cocktail presentation has become very popular this holiday season thanks to TikTok.
If a Cosmo isn't your thing, then still make a batch of the cranberry rosemary simple syrup from this recipe and use it to add a festive touch to anything from icing to, of course, simple cocktails like highballs and the like.
Comet's Cosmo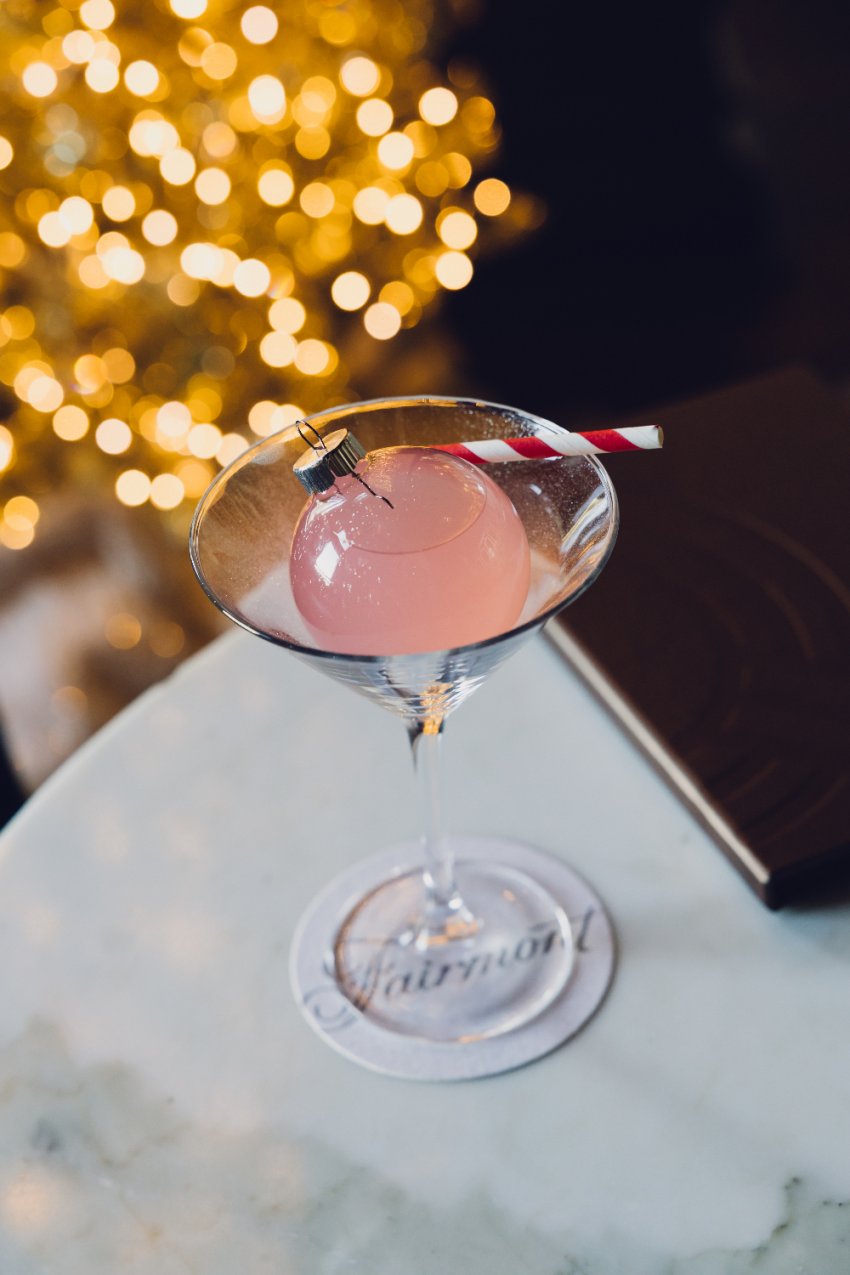 1 1/2 oz good quality vodka
3/4 oz triple sec
1/2 oz fresh lime juice
1 oz cranberry rosemary syrup
1 dash Rootside Lemon Ginger Bitters, or comparable brand if you're outside of B.C.
edible glitter, for garnish, optional
Fill a cocktail shaker with ice and add all of the ingredients.
Shake well and strain into a chilled glass of your choice, a coupe or martini glass will work well. (Pictured above is a plastic Christmas bulb, a.k.a. "TikTok-style").
Serve immediately!
Cranberry rosemary syrup*
1 1/2 cups fresh or frozen cranberries
4 cups white sugar
4 cups water
1/2 cup fresh rosemary sprigs, approximately 3 sprigs
Simmer cranberries, sugar and water until the cranberries have popped.
Next, add rosemary sprigs and simmer for 1 minute.
Remove from heat, cover and allow flavours to infuse for 1 hour.
Double strain into a container, cover and keep cool in fridge until ready to use. Will keep for up to 2 weeks.
*This simple syrup recipe has been adapted from its original format and quantity by Eat North.
Yield:

Prep Time:

5 minutes, plus 1 hour for simple syrup