As arguably the quintessential holiday cocktail, we're always on the hunt for tasty renditions of eggnog, especially the boozy variety. Spiking a store-bought eggnog is easy enough, but if you're interested in taking your eggnog game to the next level, taking cues from a World-Class Bartender of the Year winner is a great place to start.
The Lobby Lounge at Fairmont Pacific Rim takes a rather straightforward approach, with creative beverage director Grant Sceney and crew opting to serve the holiday beverage in its traditional form. By making it from scratch with a slew of winter spices, the once-simple cocktail is elevated to flavourful new heights.
Spiked Eggnog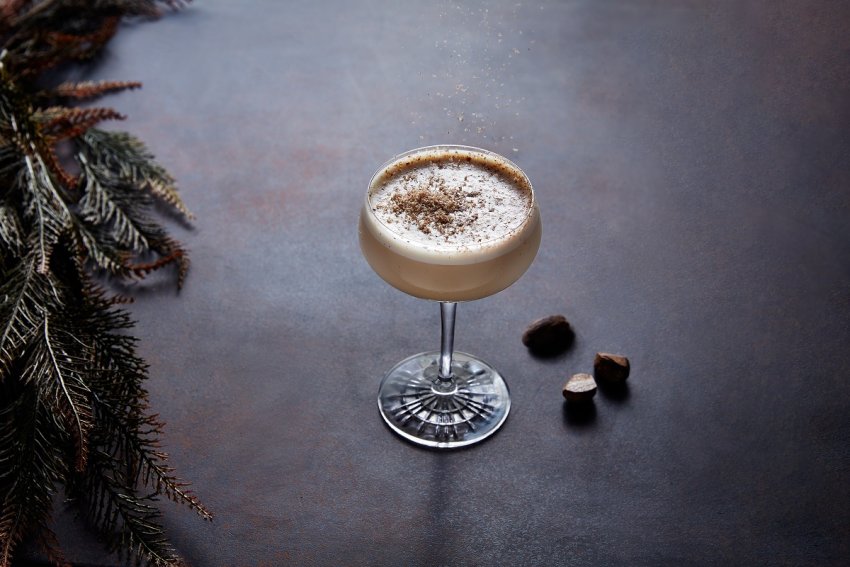 2 cups whole milk
2 cups heavy cream
1 cinnamon stick
2 nutmegs, freshly grated
1 vanilla bean, split and seeds removed
6 eggs, separated
150 g granulated sugar
90 mL cognac
90 mL spiced rum
Combine milk, cream and spices in a saucepan to a boil. Once boiled, remove from heat and allow to steep for 30 minutes.
In a separate bowl, mix egg yolks and sugar, whisk until thoroughly combined.
Slowly pour heated milk into egg yolks while constantly stirring (don't do this too fast or you'll end up with scrambled eggs) and add spices.
Continue to slowly add until all is combined, then add cognac and rum. If you're able to – set the mixture upon an ice bath to bring temperature down quickly while whisking.
Serve cold with a grating of nutmeg on top. Store in a food-safe container and keep refrigerated.
Yield: