Though we're technically not even halfway through December yet, with a recent transformation into a winter wonderland and a slew of new seasonal offerings, it's safe to say that the holiday season is officially underway at Fairmont Hotel Vancouver.
The same is true of Notch8 Restaurant and Bar. In addition to a new holiday afternoon tea service and an aesthetic transformation of its own, Notch8 also recently unveiled a new lineup of festive cocktails.
For the Winter Daiquiri, Notch8 creates a simple seasonal syrup with traditional winter ingredients like cinnamon, star anise, and clove, and then balances it out with a subtle dose of sweet and sour for a smooth sipping experience.
Winter Syrup
1 cup simple syrup
4 cloves
4 allspice
4 star anise
3 cinnamon sticks, broken
2 vanilla beans, split and seeded
Combine ingredients in a small saucepan on medium-high heat
Bring to a simmer for 15 – 20 minutes.
Remove from heat, strain through sieve, and allow to cool.
Winter Daiquiri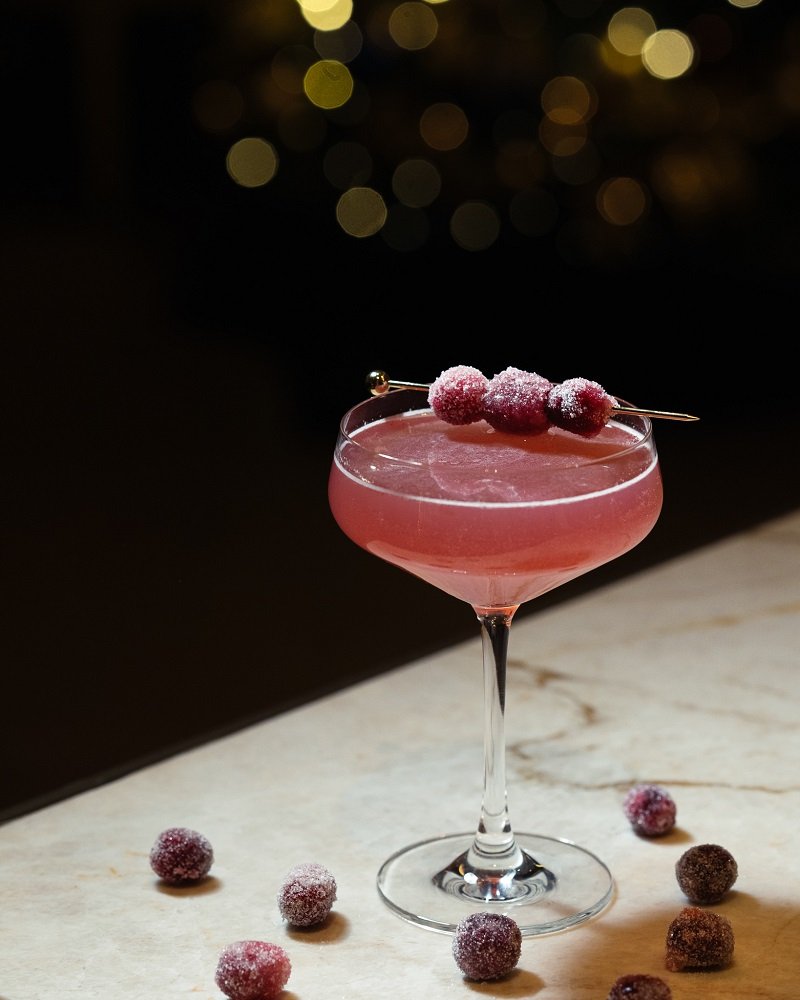 2 oz Bacardi White
0.5 oz lime juice
0.75 oz Winter Syrup
1 oz cranberry juice
Combine ingredients and shake with ice.
Strain into a coupe glass.
Garnish with candied or regular cranberries.