Before you start to panic and breathe into a paper bag over the potential shortage of Huy Fung's sriracha sauce, consider making your own with just a few simple ingredients.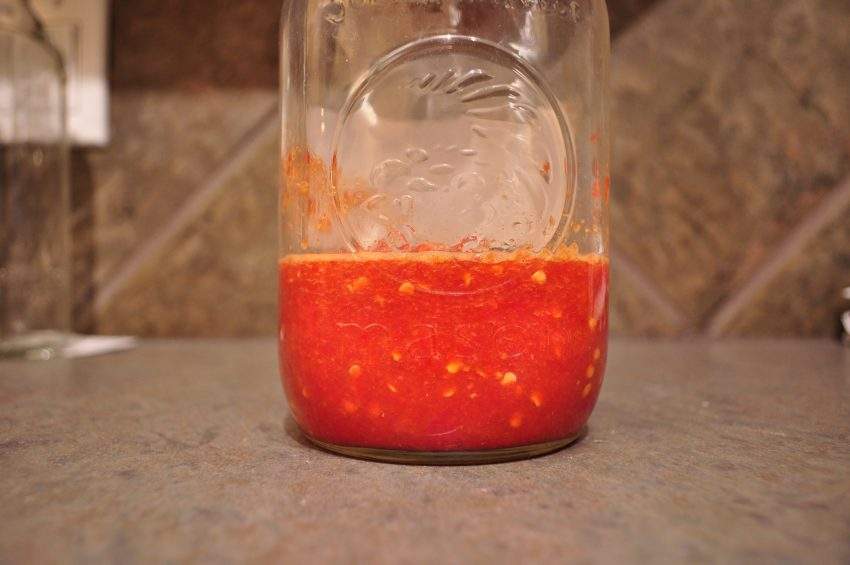 1 3/4 lb red jalapeno peppers, cleaned and stems removed
4 to 5 tbsp granulated sugar
1 tbsp salt
5 cloves garlic, peeled
1/2 cup white vinegar
In a food processor, pulverize peppers, sugar, salt and garlic. Transfer mixture to a clean glass jar and let sit in room temperature for 5-7 days, covered and stirred every day, until the mixture no longer increases volume from the fermentation.
Transfer mixture into blender. Add vinegar, and blend until smooth. Using a fine mesh sieve, strain mixture into a saucepan, pressing with a back of a spoon to get as much of the mixture out as possible. Simmer sauce over medium high heat for 5 to 10 minutes, or until desired consistency is reached. Transfer to a clean container. Store in the refrigerator for up to six months.
Prep Time:

Cook Time: