In honour of drag royalty coming to our inaugural Sashay Fillet event, Hotel Arts bar manager extraordinaire, Franz Swinton, has created a cocktail to honour the gorgeous New York drag queen, Yuhua Hamasaki. This bright and colourful cocktail is just like the RuPaul's Drag Race celebrity herself, sweet with just the right amount of heat!
In case you didn't make it to our fabulous event, here's how you can make this drink at home.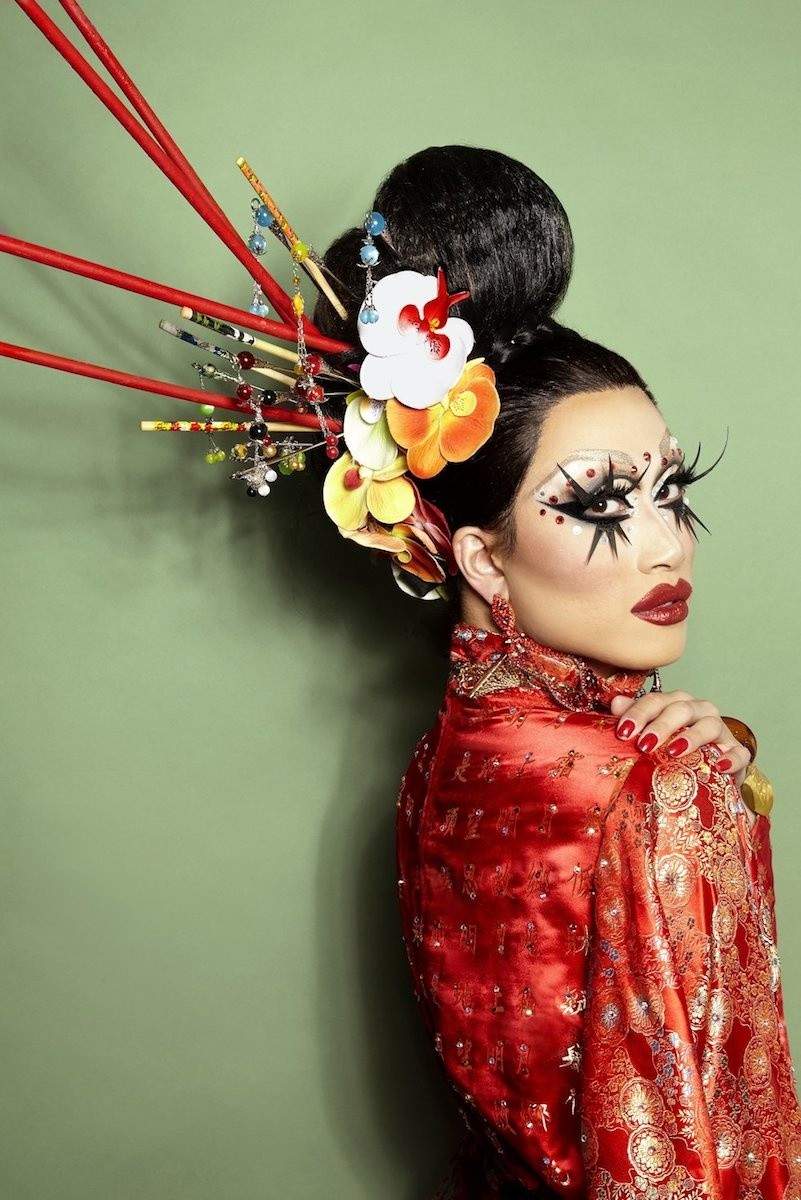 Hamasaki Sour
2 to 3 slices fresh ginger
wasabi paste, to taste
1 egg white
1 1/2 oz. Toki Japanese Whisky
1/2 oz. Ume Plum Wine
1/2 oz. peach white tea syrup
1 oz. yuzu juice
1 strip lemon twist, for garnish
2 to 3 edible flower petals, for garnish
Place a few slices of ginger in the bottom of cocktail shaker and muddle.
Add a small amount of wasabi paste (add more or less depending on how spicy you want it) and an egg white.
Add plum wine, whisky and tea syrup into the shaker tin with the ginger and wasabi and egg white. Add ice and juice. Shake all the ingredients together.
Strain and pour into another cocktail shaker. Dry shake the ingredients to create foam. Pour over a rocks glass with ice cubes.
Garnish with a lemon peel twist and edible flowers to get the yasss queen effect.
Yield:

Prep Time: