The co-founders of Walter Craft Caesar, Aaron Harowitz and Zack Silverman, have found much success with their Caesar-centric empire in recent years and their 2022 cookbook Caesar Country was certainly no exception.
In the book, the duo celebrates the art of Caesar-making as well as the many creative minds from across Canada (and beyond) that have re-imagined the hangover-curing cocktail to make it their own.
"Around 2007, Phil Ward of New York's Death & Co introduced the Oaxaca Old-Fashioned, one of the finest drinks to come out of the modern cocktail movement. It was also a major contributor to making mezcal—once a relatively rare item outside of Mexico—a must-have in bars around the world,"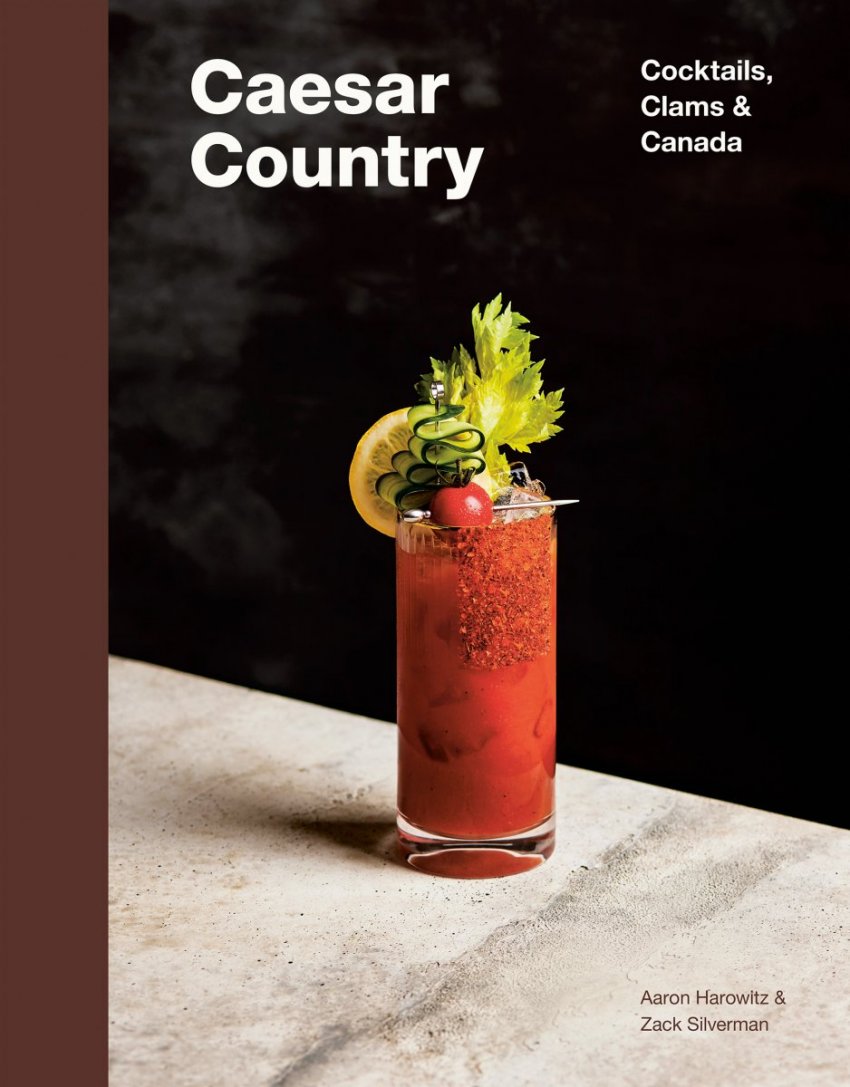 "The genius of the Oaxaca Old-Fashioned lies in the mixing of tequila and mezcal and then using them in a surprising way to completely reimagine a classic cocktail," writes Harowitz in the introduction to this recipe in Caesar Country. "Through our own experimentation we've found that amplifying that tequila-mezcal combination with some pineapple juice yields an equally surprising and delicious result."
The cocktail recipe below suggests using mostly tequila with a splash of mezcal, but if you like your drinks a little smoky, try flipping the ratio.
Recipe: The Oaxaca Caesar cocktail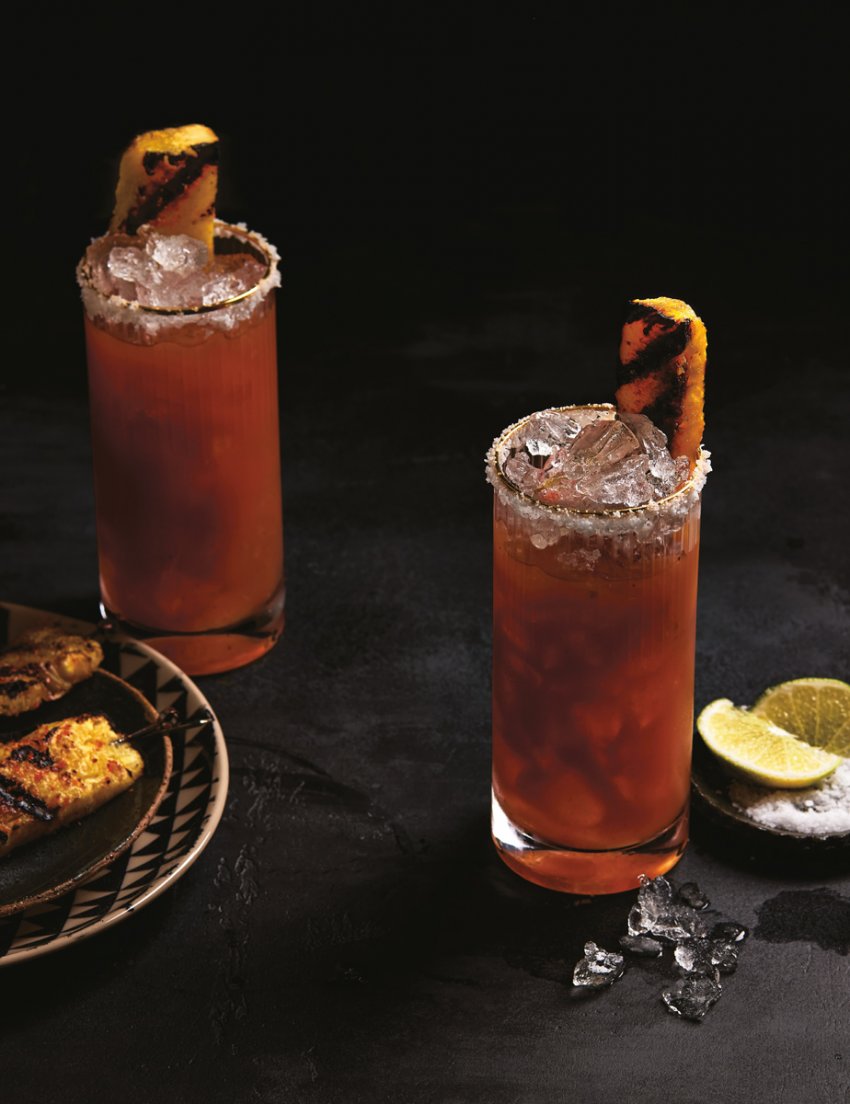 2 tbsp kosher salt
1 lime wedge
1 oz Tequila Blanco
1/4 oz mezcal joven
5 oz Caesar mix, extra spicy
1/2 oz fresh or canned pineapple juice
1/2 tsp fresh lime juice
Pour the salt onto a small plate. Circle the rim of your glass with the lime wedge, then roll the rim in the salt.
Pour the tequila, mezcal, Caesar mix, pineapple juice, and lime juice into a cocktail shaker (or other mixing vessel). Fill the shaker with ice to just above the top of the liquid and stir with a bar spoon until the outside of the shaker is very cold to the touch.
Fill the rimmed glass three-quarters full with fresh cubed ice. Strain the contents of the shaker into the glass and top with additional ice if desired. Garnish with the pineapple skewer.
Grilled pineapple skewers
1 fresh pineapple spear, approximately 6" long, 1" thick
1 wooden or steel skewer
1/2 tsp honey
1 pinch tajin
Place the pineapple spear on the skewer. (If you're using a wooden skewer, soak it in advance so it doesn't burn.)
Get a BBQ (or grill pan) screaming hot and grill the pineapple on all sides until nice char marks develop, approximately 5 minutes per side.
Remove the pineapple skewer from heat and, while it's still hot, brush with the honey and dust with a pinch of Tajín.
Yield:

Prep Time:

Cook Time: