Tired of the same-old, same-old when it comes to your breakfasts? Ditch the PB&J for this delish Dutch baby.
For those whose breakfast knowledge goes as far as eggs, bacon and toast, you may not be familiar with the art of the Dutch baby. Like a Yorkshire pudding, but so much better, a Dutch baby is large and fluffy, with the versatility of a crepe. Whether you make it sweet, with some powdered sugar and fruit, or savoury with herbs and cheese, a Dutch baby is an easy way to up your breakfast game. Like it says in Joe Beef: Surviving the Apocalype, it's "satisfying to cook and even better to eat."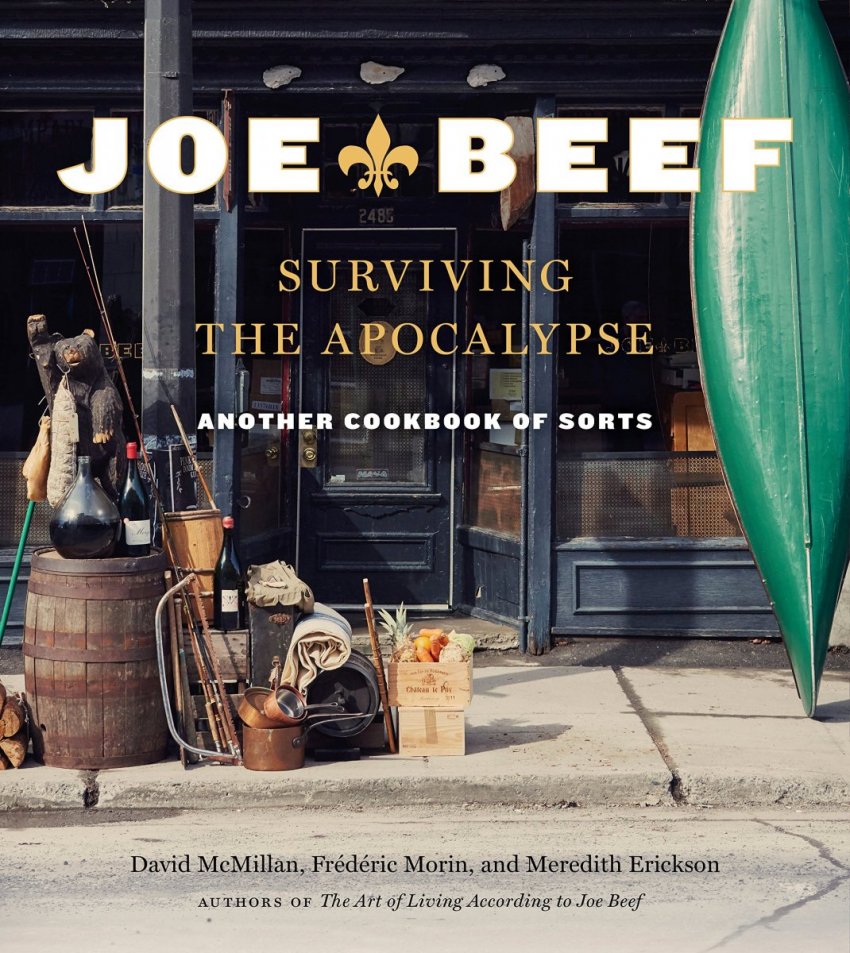 Joe Beef: Surviving the Apocalypse, is a cookbook based on the premise of living life your own way and surviving in style, and a follow up to the author's--Frederic Morin, David MacMillan, and Meredith Erickson--first successful cookbook.
Dutch baby
2/3 cup whole milk
2/3 cup all-purpose flour, (or ½ cup/100g gluten-free flour mix)
1 tbsp sugar
1 pinch salt
1 pinch ground nutmeg
1 pinch ground cinnamon
3 large eggs
3 tbsp unsalted butter
Preheat the oven to 450 ̊F (230 ̊C), including the cast-iron skillet, placed on the middle rack.
In a blender, combine the milk, flour, sugar, salt, nutmeg, cinnamon, and eggs, and blend until uniform. When the oven reaches temperature, carefully remove the hot pan from the oven and coat it with 1 tablespoon of the butter, working promptly to avoid burning the butter and cooling the oven.
Pour in the batter and return the pan immediately. Bake undisturbed for 15 minutes, resisting the urge to poke, stroke, or inspect. Remove from the oven, place on a trivet, and put the remaining 2 tablespoons butter to melt on top.
Note: An 8-inch or 10-inch (20-cm or 25-cm) cast-iron pan is crucial to your success here: the heat it retains, its nonstick attributes, and the straight and tall walls. Don't attempt to make babies with anything less.
Yield:

One 10-inch pancake (serves 2-4)