Plums are used extensively in Japanese cuisine and even in sake. Add a touch of plum sake to an old-school cocktail like the Old Fashioned.
Ume Japanese plum sake liqueur cocktail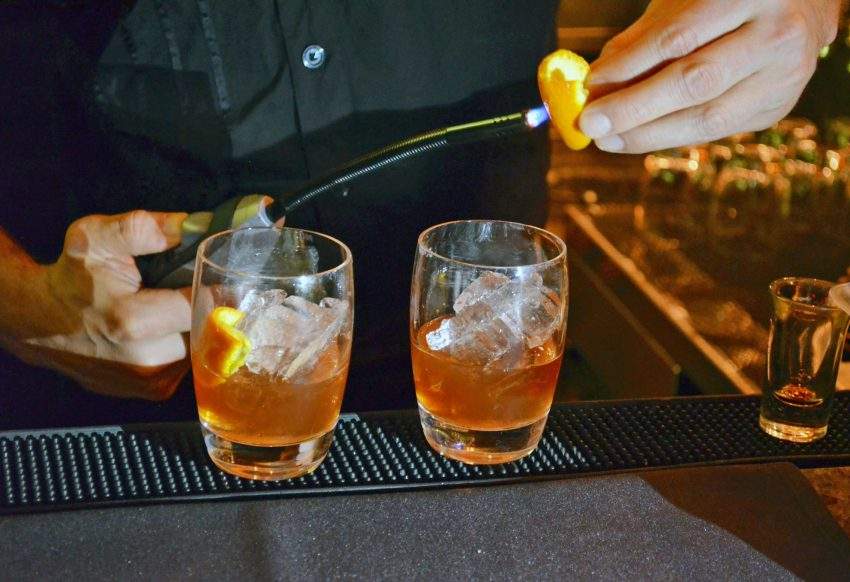 1 tsp granulated brown sugar
3 dashes Angostura Bitters
ice
1 3/4 oz Ume Japanese Plum Sake liquor
1/4 oz Jim Beam bourbon whisky
1 strip orange zest
In a rocks glass, add granulated brown sugar, bitters and some ice.
In a Jigger, add plum liqueur and whiskey, and stir to combine. Pour over ice in glass.
Take a rough cut of orange peel and twist it to release the oils. Quickly ingnite the oils and drop the peel in the drink.