Celebrate International Sake Day or Nihonshu no Hi [Day of Sake] on Oct. 1!
The rice harvest and traditional sake brewing season is upon us, and over the winter months, the sake will mature and be ready the following spring. At Ki Modern Japanese + Bar, the tradition to announce a new year in sake production on Oct. 1 is still practiced. To celebrate, the restaurant will have different offerings at its various locations.
In Toronto, from Sept. 28 until Oct. 2, guests can enjoy a flight of three premium sakes that are not normally available by the glass: Jikon Tokubetsu Junmai, Hououbiden 'Kanbashi' Junmai Ginjo and Tensei 'Thousand Waves' Yamahai Junmai.
In Calgary, guest can find a special, high-grade daiginjo flight for the entire month of October along with the regular selection.
If you can't make it to any of the locations, or you just want to celebrate with a sake drink at home, here's a recipe of its new fall cocktail: Sake Spa.
Kampai!
Sake Spa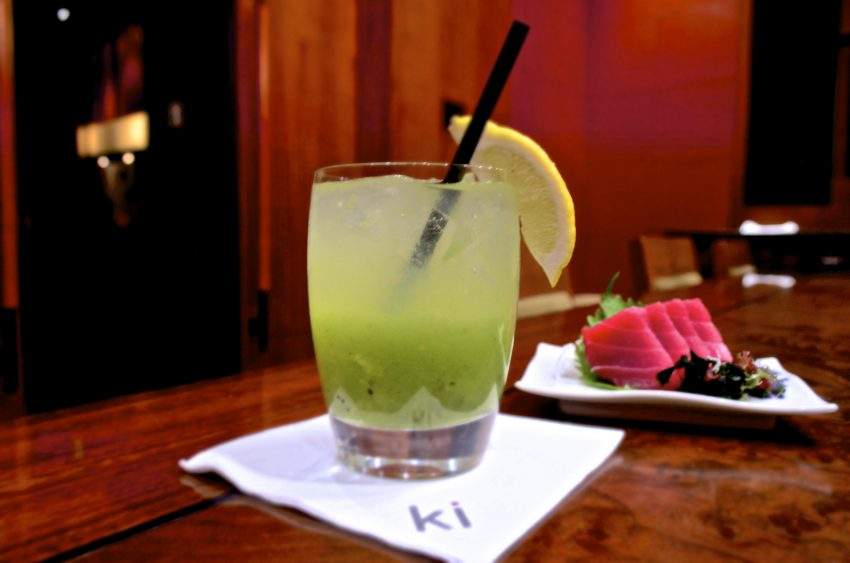 2 oz. Junmai sake
1/2 oz. lemon juice
1/2 oz. kiwi juice
1/2 oz. cucumber juice
3/4 oz. simple syrup
1 can soda water
In a jigger, add all ingredients except soda water. Shake and pour into a short glass with ice and top with soda water.
Garnish with a lemon wedge.