January can be tough: the days are still short, we're back at work from the holidays, and often with that cold that's been going around. Thankfully, we have recipes like these to lift our spirits. This carrot lemongrass soup from chef Lynn Crawford's Farm to Chef: Cooking Through the Seasons cookbook is bright in colour and flavour, with a touch of spice to kick those blahs away. The dumplings make this a filling meal that's great for lunch or dinner.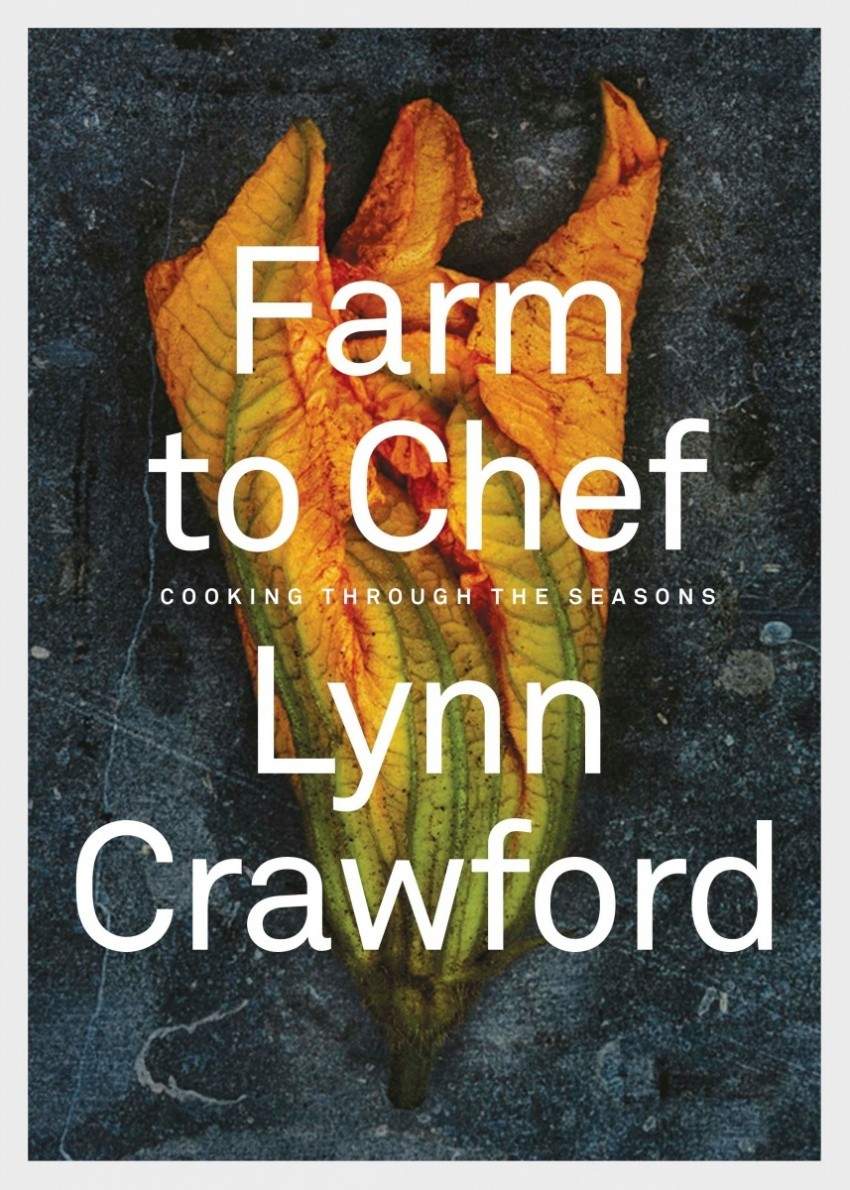 Excerpted from Farm to Chef: Cooking Through the Seasons. Copyright © 2017 by Lynn Crawford. Published by Penguin, an imprint of Penguin Canada, a division of Penguin Random House Canada Limited. Reproduced by arrangement with the Publisher. All rights reserved.
Ginger pork dumplings
1/2 lb lean ground pork
1 tbsp soy sauce
1 tbsp finely chopped chives
1 tbsp finely chopped cilantro
1 tsp minced peeled fresh ginger
1 tsp minced serrano chili
1 pinch kosher salt and cracked black pepper
24 wonton wrappers
1 large egg, lightly beaten
In a medium bowl, mix the pork, soy sauce, chives, cilantro, ginger, chili, salt and pepper together until combined.
Working with 1 wonton wrapper at a time, spoon 1 teaspoon (5 mL) pork mixture into centre of wrapper and brush edges lightly with some egg. Bring up corners to meet in centre, gently pushing out any air pockets; pinch edges to seal. Refrigerate until needed.
Carrot lemongrass soup
2 tbsp unsalted butter
1 tbsp extra-virgin olive oil
1/4 cup diced yellow onion
1 clove garlic, minced
1 tbsp minced lemongrass
1 tbsp minced serrano chili
2 tsp chopped peeled fresh ginger
1 Orange, zest and juice only
4 cups carrots, peeled and cut crosswise into ½-inch (1 cm) pieces
4 cups chicken stock
1 14-oz. can full-fat coconut milk
Kosher salt and cracked black pepper
In a large pot over medium heat, melt butter. Stir in oil, onion, garlic, lemongrass, chili and ginger. Cook until onions soften, about 10 minutes. Add orange zest and juice, carrots, stock and coconut milk. Cover and cook until carrots are very tender, about 25 minutes.
Working in batches, transfer soup to a blender and purée. Return soup to pot and heat thoroughly. Season to taste with salt and pepper.
Assembly
A few minutes before the soup is ready to serve, bring a pot of water to a gentle boil. Add dumplings in batches and boil until cooked in the middle, about 5 minutes.
To serve, ladle soup into 4 warmed bowls. Place ginger pork dumplings on top, garnish with chives and serve immediately.