This variation of Ruby Watchco's famous carrot cake is made with parsnips and goes well with the creamy frosting. It's sweet, luscious and there's just a hint of spice from the parsnips. Give it a try.
Excerpted from Farm to Chef: Cooking Through the Seasons. Copyright © 2017 by Lynn Crawford. Published by Penguin, an imprint of Penguin Canada, a division of Penguin Random House Canada Limited. Reproduced by arrangement with the Publisher. All rights reserved.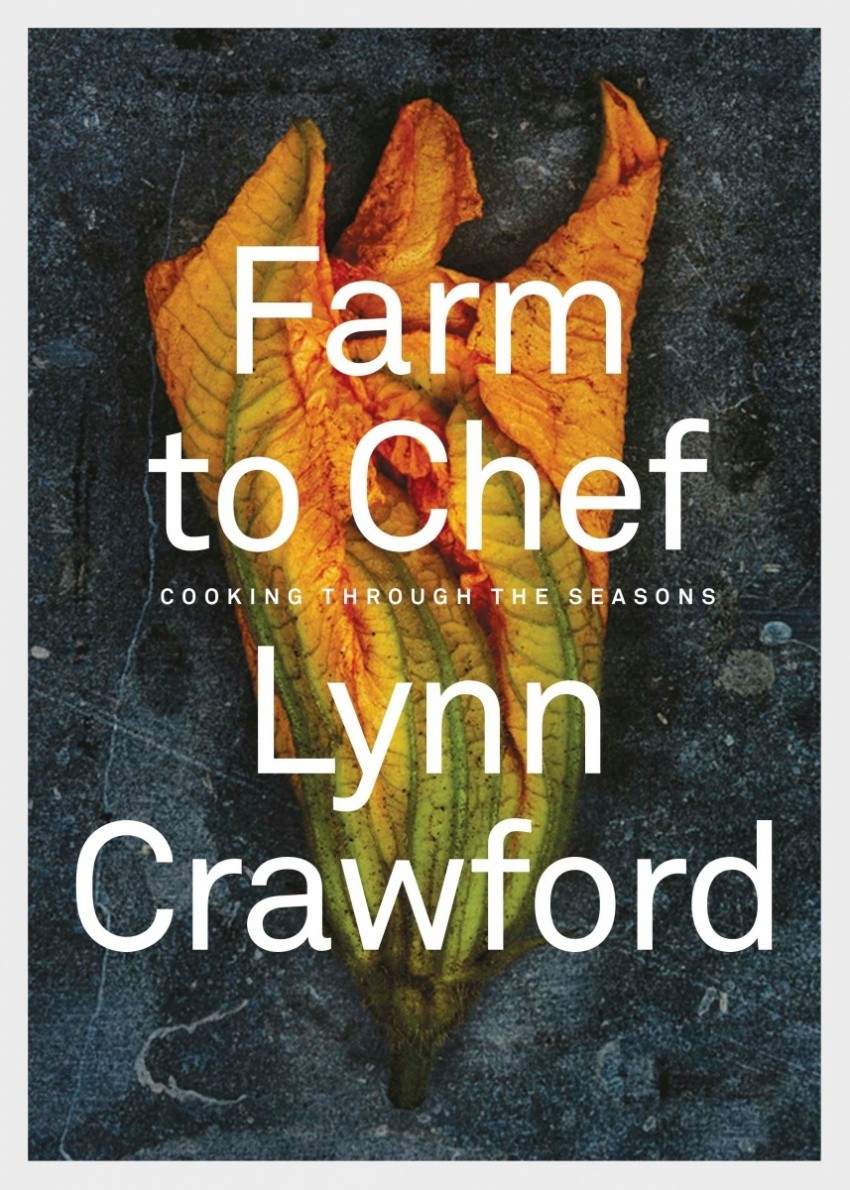 Parsnip cake
1 to 2 tbsp butter, for preparing cake pans
2 cups all-purpose flour, plus more for preparing cake pans
2 tsp baking powder
2 tsp baking soda
2 tsp cinnamon
1 tsp kosher salt
1/2 tsp freshly grated nutmeg
3 cups grated peeled parsnips
1 cup sweetened flaked coconut
1 cup chopped walnuts
1/2 cup seedless golden raisins
2 cups granulated sugar
1 cup grapeseed oil
4 large eggs
Preheat oven to 350°F (180°C). Butter two 9-inch (23 cm) round cake pans, line each with a circle of buttered parchment paper and lightly dust with flour.
In a large bowl, sift together flour, baking powder, baking soda, cinnamon, salt and nutmeg. In another bowl, stir together parsnips, coconut, walnuts and raisins.
In a stand mixer fitted with the paddle attachment, beat together sugar and oil on low speed until blended. Increase speed to medium and add eggs 1 at a time, beating well after each addition.
On low speed, add flour mixture and mix just until blended. Fold in parsnip mixture by hand just until combined.
Divide batter between prepared pans. Tap pans on work surface several times to level batter. Bake cakes until a toothpick inserted into the centre comes out clean, about 50 minutes. Transfer pans to a wire rack and let cool for 15 minutes. Run a sharp knife around the edge of each cake to loosen it, then invert cakes onto racks. Peel off parchment and let cakes cool completely before frosting.
Cream cheese frosting
2 8-oz. packages cream cheese, at room temperature
1/2 cup unsalted butter, at room temperature
2 cups icing sugar, sifted
1 tbsp lemon juice
While cakes are baking, start the frosting.
In a stand mixer fitted with the paddle attachment, beat cream cheese on medium speed until smooth. Add butter and beat until blended. Add icing sugar and lemon juice and beat until fluffy, about 3 minutes.
Assembly
1/2 cup toasted sweetened flaked coconut
With a long serrated knife, halve cooled cakes horizontally to make 4 layers.
Place 1 cake layer cut side up on a cake plate. Using an offset spatula, spread a quarter of the Cream Cheese Frosting over top, spreading right to the edge. Carefully set the second cake layer smooth side up on top and spread with a quarter more Cream Cheese Frosting. Repeat with remaining 2 layers.
Sprinkle top with coconut and refrigerate cake for at least 1 hour. For optimal flavour, let cake rest at room temperature for 30 minutes before serving.
Yield: