And just like that, our fifth annual Shake, Stir and Strainbow! campaign has come to a close. This year's campaign in support of Skipping Stone Foundation featured more unique Pride-themed cocktails than ever before—a trend we hope to continue in 2023 and beyond!
Alberta's award-winning Burwood Distillery went above and beyond for this year's campaign by offering this fun and delicious Lola's Luscious Lemonade to not only guests of its Calgary cocktail lounge, but with a limited-run cocktail kit as well.
Here's how you can make it at home:
Lola's Luscious Lemonade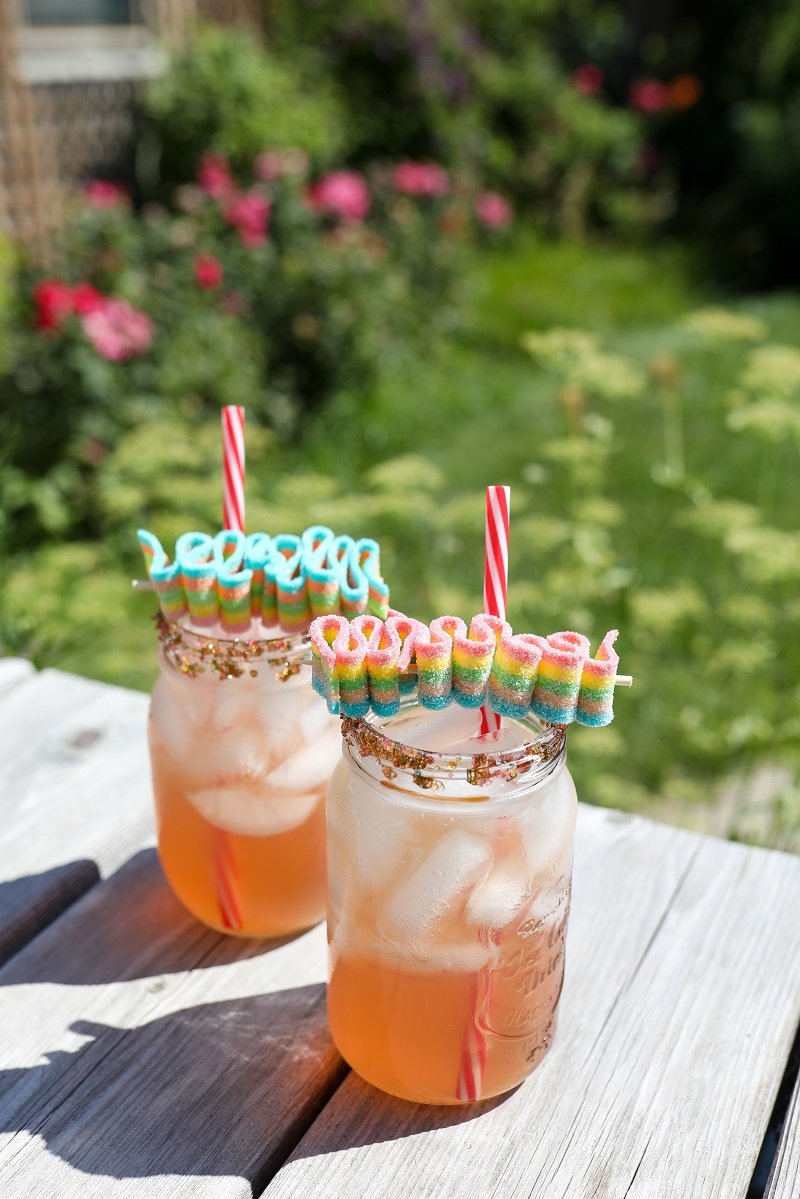 2 oz Triple Berry gin
0.5 oz Cointreau
250 mL organic mango lemonade
50 mL Annex Soda Saskatoon Lemonade
ice
rainbow candy streamer, for garnish
rainbow sugar, for rim
Pour sugar into a small dish. Add enough sugar to create a pile that's at least a quarter of an inch thick and wider than the rim of the mason jar glass.
Add water to another shallow dish. Dip the rim of the glass into the water, gently shake off excess water and dip the glass into the dish with the sugar.
Now, fill the mason jar glass up with ice, add Triple Berry gin, Cointreau and 2/3 of mango lemonade.
Top it off with a splash of Saskatoon lemonade for some sizzle.
Stir, add your rainbow streamer as garnish and voilà... Enjoy a Lola's Luscious Lemonade.