September has arrived and fall is most definitely in the air, but that doesn't mean you need to press pause on bright, summery salads just yet.
With over 120 recipes within its pages, the new Canadian cookbook Prairie: Seasonal, Farm-Fresh Recipes Celebrating the Canadian Prairies—which was co-authored by food writers Dan Clapson and Twyla Campbell—sets out to inspire readers to cook interesting and delicious dishes throughout the year.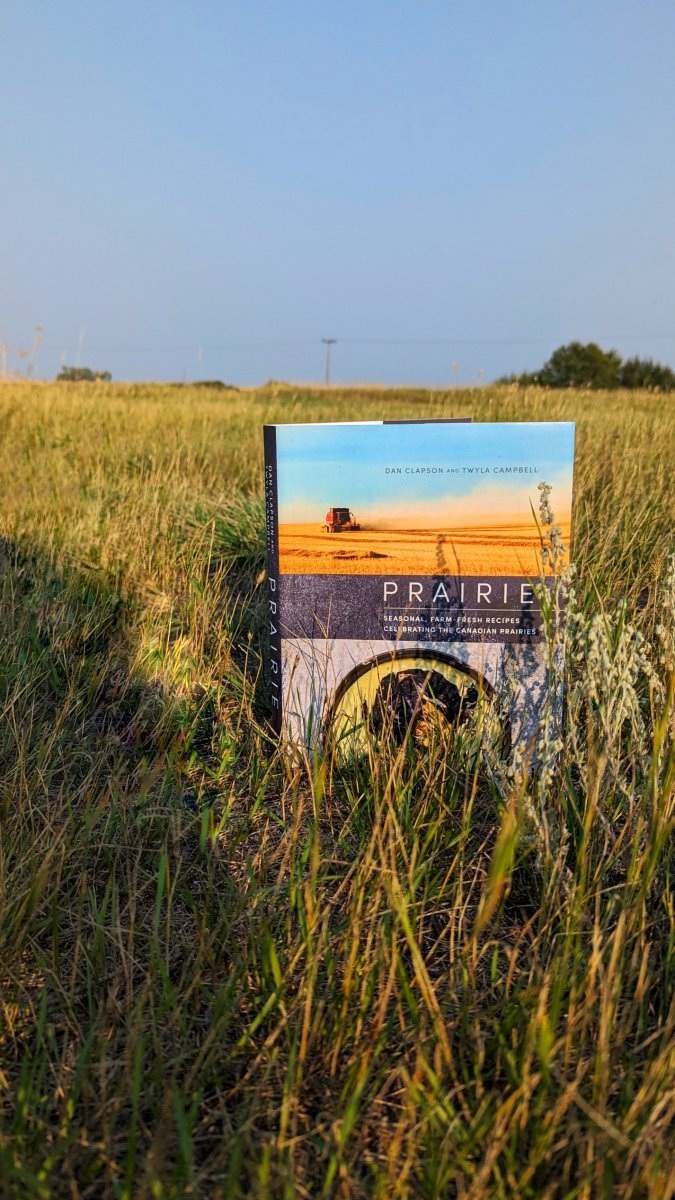 Clapson's recipe for a grilled scallion, green bean, and mozzarella salad is a perfect shoulder season dish for a time of year that feels not-quite-summer and not-quite-fall.
This recipe uses crisp green onions and crunchy green beans plus a great trick for marinating soft mozzarella cheese before assembling the salad. The latter really takes things to the next level taste-wise without requiring a ton of work," writes Dan Clapson in the introduction to this recipe in Prairie.
(Note: While locally-grown seasonal vegetables are starting to dwindle, the marinated mozzarella and pistou components of this recipe can be created year-round with greenhouse-grown veggies and herbs.
Sunflower Seed and Pickled Jalapeño Pistou
1½ cups roasted unsalted sunflower seeds
¼ cup pickled jalapeño slices
⅓ cup coarsely chopped fresh parsley
⅓ cup coarsely chopped fresh dill
⅓ cup coarsely chopped fresh basil
1 Tbsp pickled jalapeño pickling liquid
1 tsp honey
1 tsp apple cider vinegar
Salt and pepper
¼ cup canola oil
Place the sunflower seeds, jalapeños, parsley, dill, basil, pickling liquid, honey, vinegar, salt, and pepper in a food processor and pulse several times to combine. Continue to pulse and slowly pour the oil in until the mixture reaches the desired consistency—I like to do a fine chop on all ingredients and leave it all a bit more chunky for added texture, but blend as you like.
Season to taste with salt and pepper then cover and place in the fridge until ready to use. This will last in the fridge for up to 7 days.
Marinated Mozzarella
2 cups 1-inch chunks of fior di latte mozzarella
3 Tbsp pickled jalapeño pickling liquid
3 Tbsp canola oil
1 clove garlic, smashed
1 handful fresh basil leaves
½ tsp chili flakes
Place the mozzarella, pickling liquid, oil, garlic, basil, and chili flakes in a small bowl and toss well to combine. Cover and place in the fridge to marinate for at least 30 minutes. Discard the garlic after marinating.
Salad and Assembly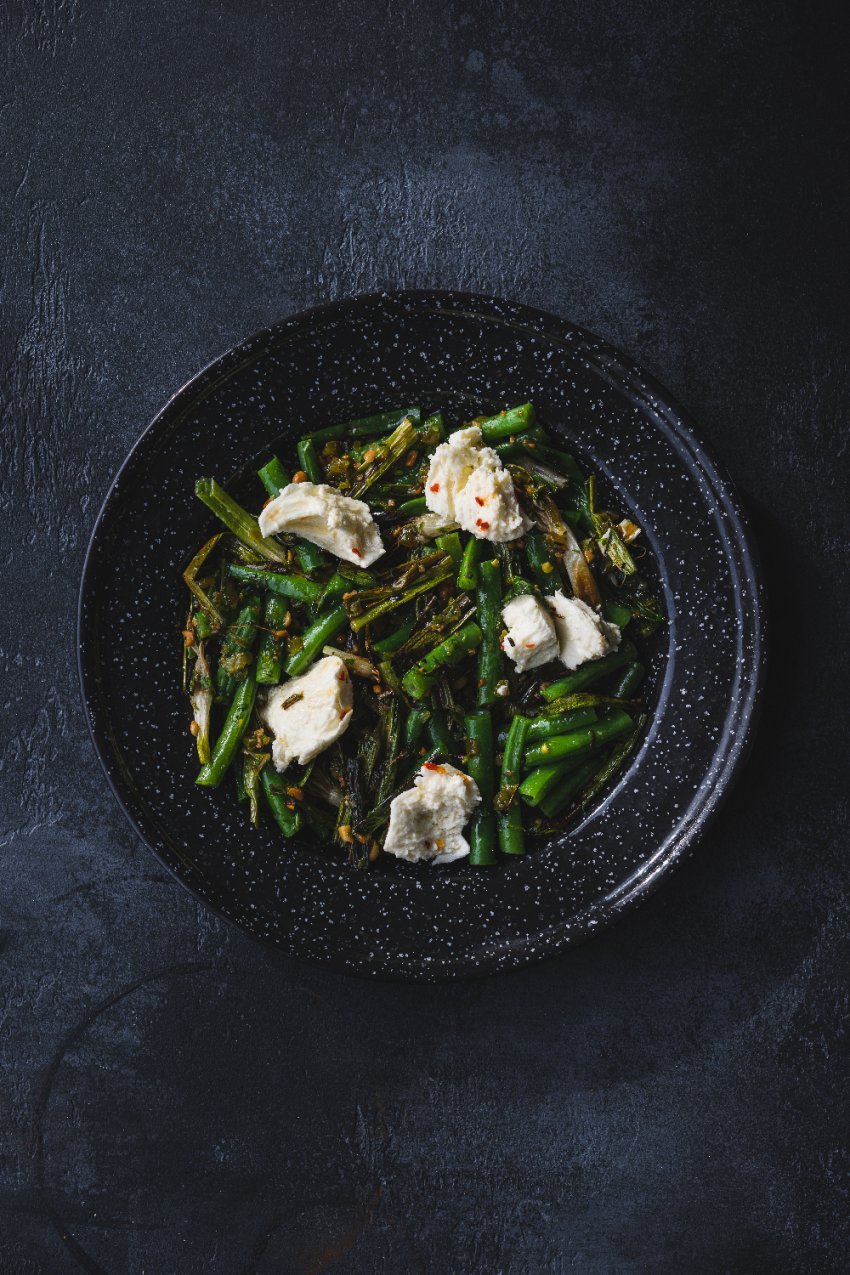 1 bunch green onions, grilled and coarsely chopped
8 baby cucumbers, sliced ½ inch thick
1 lb green beans, cut into 1½-inch pieces, blanched and cooled
Salt and pepper
Place the green onions, cucumbers, and green beans in a large bowl along with ½ cup of the sunflower seed pistou and the marinated cheese (including marinade). Toss well to combine, season with salt and pepper, if desired, and serve.
Yield:

Prep Time:

Cook Time: