It's always a bit bittersweet bidding farewell to one of our favourite annual fundraisers, but just because Shake, Stir and Strainbow! may be over in an official capacity, that doesn't mean we're done sharing some of the cool cocktails that have been concocted throughout the three-week initiative.
In fact, many of this year's participants will still be serving their Pride-themed cocktails for the remainder of the week, so head to our Shake, Stir and Strainbow! website and simply click the cocktail you'd like to try to head to their respective social media accounts.
This Vibrance cocktail was made by Calgary-based bartender Toren Polyniak of The Derrick Gin Mill and Kitchen, who have now participated in every iteration of our campaign in support of Skipping Stone Foundation since its inception in 2018. We can't wait to see what they have in store for 2023 and beyond!
Vibrance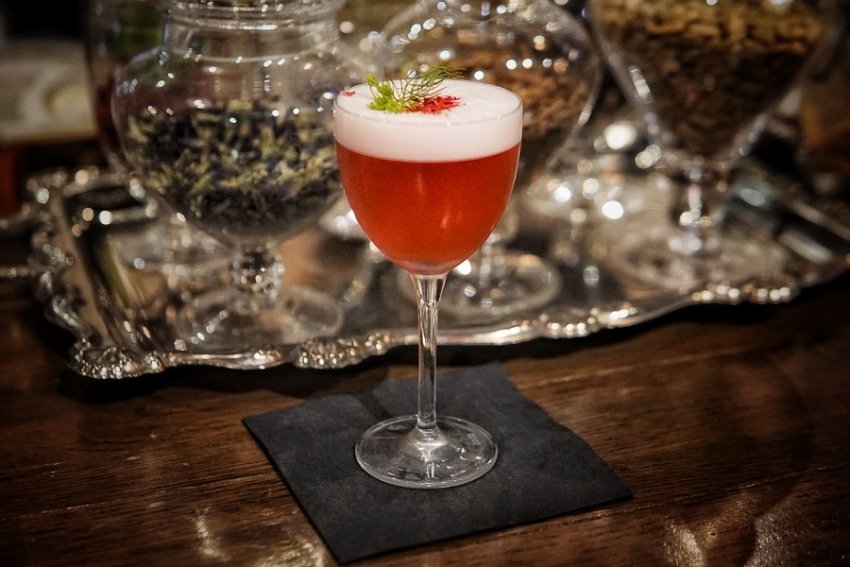 1 oz The Botanist gin
0.5 oz Cointreau
0.5 oz lemon juice
0.5 oz mint syrup
5 drops Ms. Betters Bitters
sparkling water
rose petal, for garnish
Combine all ingredients into a cocktail shaker and double shake.
Coat a Nick and Nora cocktail glass with orange blossom liquid or liqueur (orange blossom rinse).
Strain cocktail shaker into Nick and Nora cocktail glass.
Top with sparkling water and garnish with a rose petal.