When BC blackberries are in season, you best make the most of them. This usually means eating them fresh, but a clever bartender can show you how to drink them too.
Vancouver's El Camino's has long been a go-to spot for casual Mexican eats and fun cocktails on Main Street. The restaurant and its always-buzzing patio really hits its stride in peak summer and this is largely thanks to the refreshing drink menu that's overseen by the restaurant's bar manager Michael MacIntyre.
This tequila-based cocktail recipe calls for the infusion of rosemary into tequila (basically toss a couple clean sprigs in a bottle and let it infuse for a day or two) as well interesting ingredients like blackberry coulis and ginger beer.
The end result is a drink that's easy to make, but impressive to serve to friends.
(Of course, if you don't feel like making the drink, just head over to El Camino's and you can order it off their summer cocktail menu.)
El Camino's Rosemary's Bevy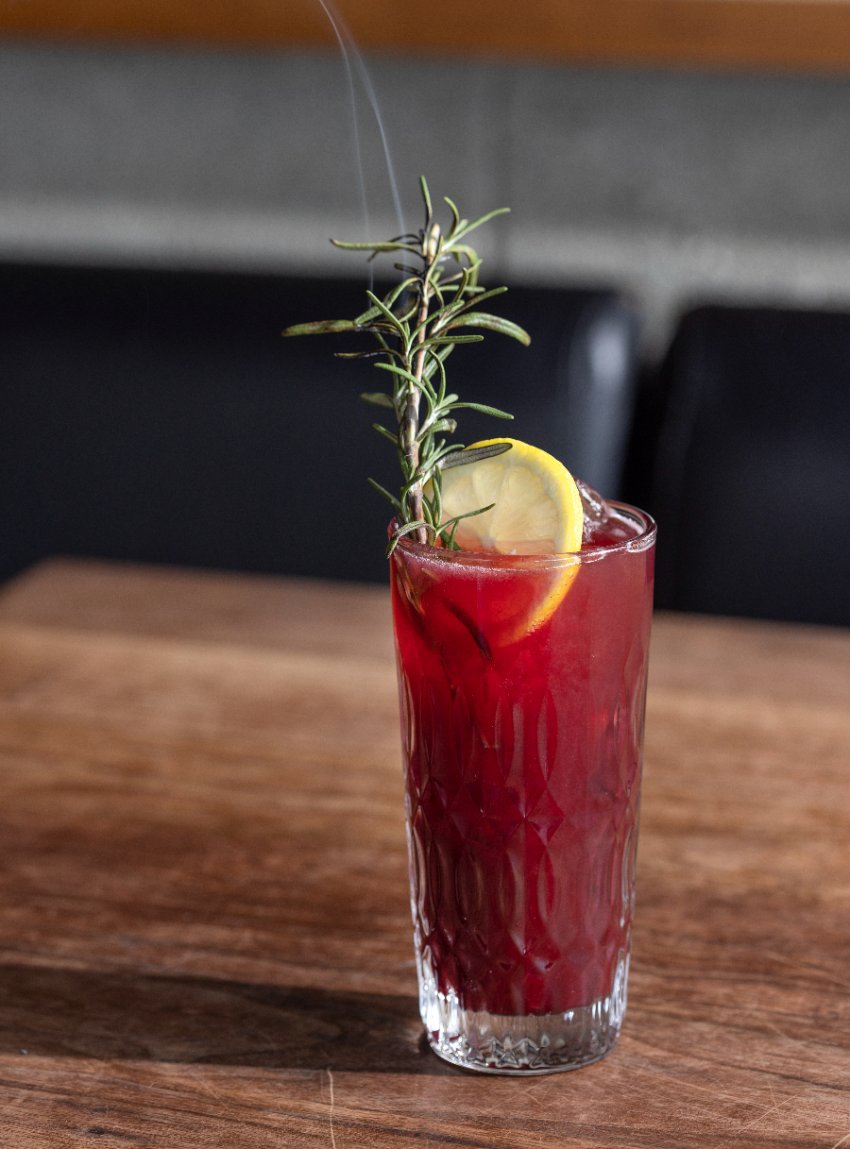 1 1/2 oz rosemary-infused Altos Reposado Tequila
1/2 oz Odd Society Crème de Cassis
1/2 oz fresh lemon juice
1/2 oz blackberry couli, or blackberry preserve in lieu
2 oz ginger beer
lemon wheel and rosemary sprig, for garnish
Place tequila, creme de cassis, lemon juice and coulis into an ice-filled cocktail shaker and shake until frosted, about 15 seconds.
Pour contents into a highball glass, top with ginger beer, garnish with lemon wheel and rosemary stalk.
Serve immediately and enjoy!
Yield:

Prep Time: