If you've been drinking a lot of Ole canned cocktails lately, we don't blame you. They are pretty darn refreshing, after all, and its wild popularity has led to plenty of offshoots as well as tequila being celebrated above and beyond a simple marg or shot glass.
As one of the 60+ bartenders taking part in this year's Alberta-wide Shake, Stir, & Strainbow! charity fundraiser initiative in support of Skipping Stone Foundation, talented Calgary bartender Kaitlyn Alonday has created a beautiful and refreshing drink.
Her Girls Talk cocktail—which is inspired by Calgary musical icons Tegan and Sara and their recent cover of "Girls Talk"—is an elevated version of a tequila and soda, and a love letter to her girlfriend. With elements like lavender, vermouth, lemon zest and cava, it's a drink that is both elegant and supremely crushable.
While you can head to Calgary's Business & Pleasure any evening until Friday, Aug. 25, 2023 to sip on this Shake, Stir, & Strainbow! creation of Alonday's, the talented barkeep has happily shared the recipe so folks can make it at home too.
Cheers to Kaitlyn Alonday, a great cause and a great summer drink!
Kaitlin Alonday's Girls Talk cocktail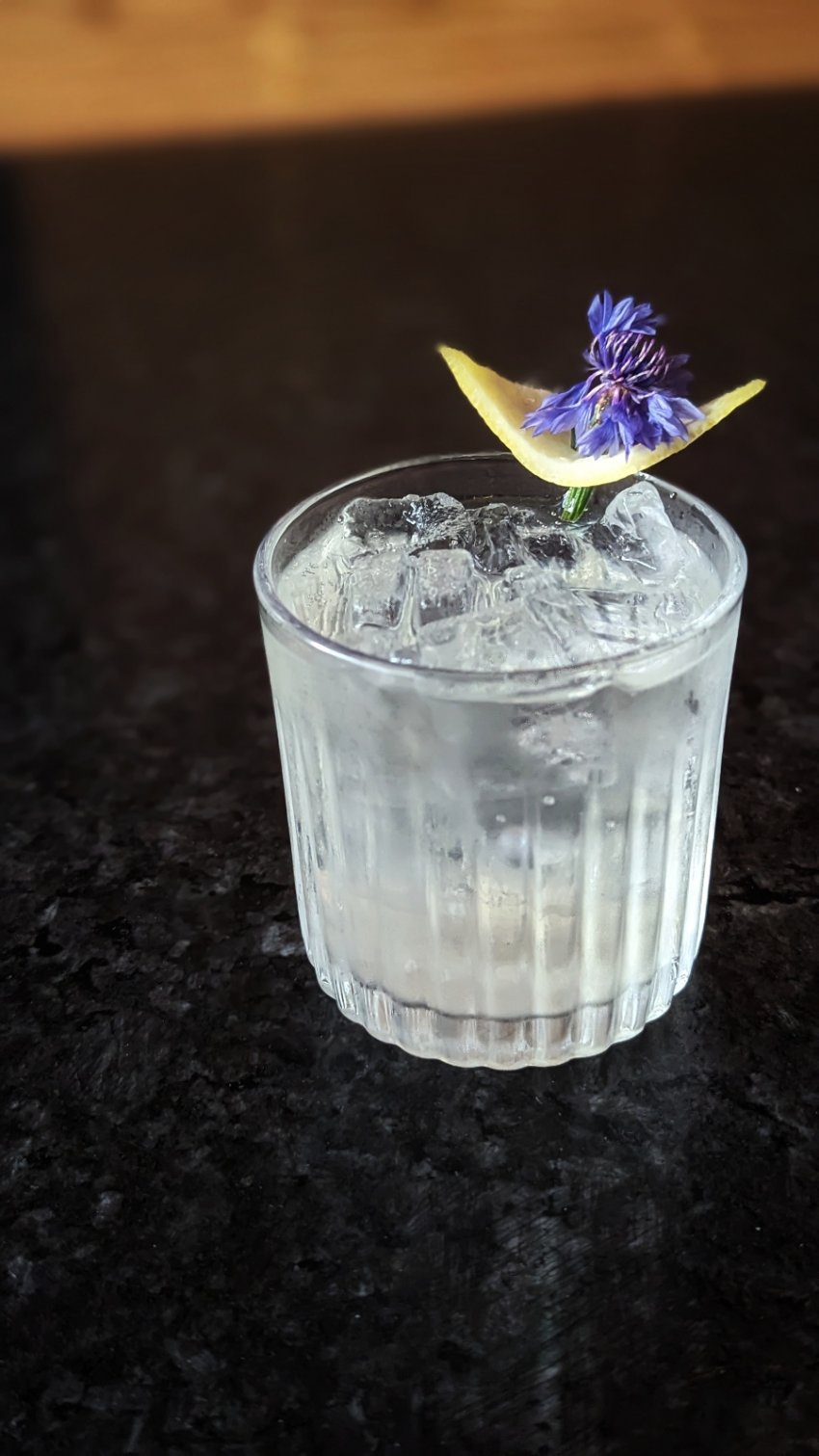 1 1/2 oz Casamigos Blanco Tequila
1/2 oz dry vermouth
3/4 oz lavender simple syrup
1 oz soda water
1 oz good quality cava
2 dashes plum bitters
lemon peel and fresh lavender, for garnish
Fill a rocks glass with ice and build ingredients, finishing with plum bitters.
Garnish with a piece of lemon peel and sprig of fresh lavender and serve.
Yield:

Prep Time: