When it comes to creative cocktail-making in Vancouver, Odd Society Spirits has not only set the bar, but continues to raise it year after year. And while the East Vancouver craft distillery's creativity is on display year-round, it's never more apparent than during Halloween season.
This year is no different. Odd Society bar manager Mia Glanz has put together a stunning new lineup of Halloween-themed libations to feature throughout the week, beginning with a no-cover Halloween pre-party on Thursday, October 27.
While the award-winning distillery will without a doubt be one of the best venues to celebrate Halloween this year, if you're not located in Vancouver, you can still take part in Odd Society's spooky celebrations by making this devilishly delicious Fear Martini at home.
Fear Martini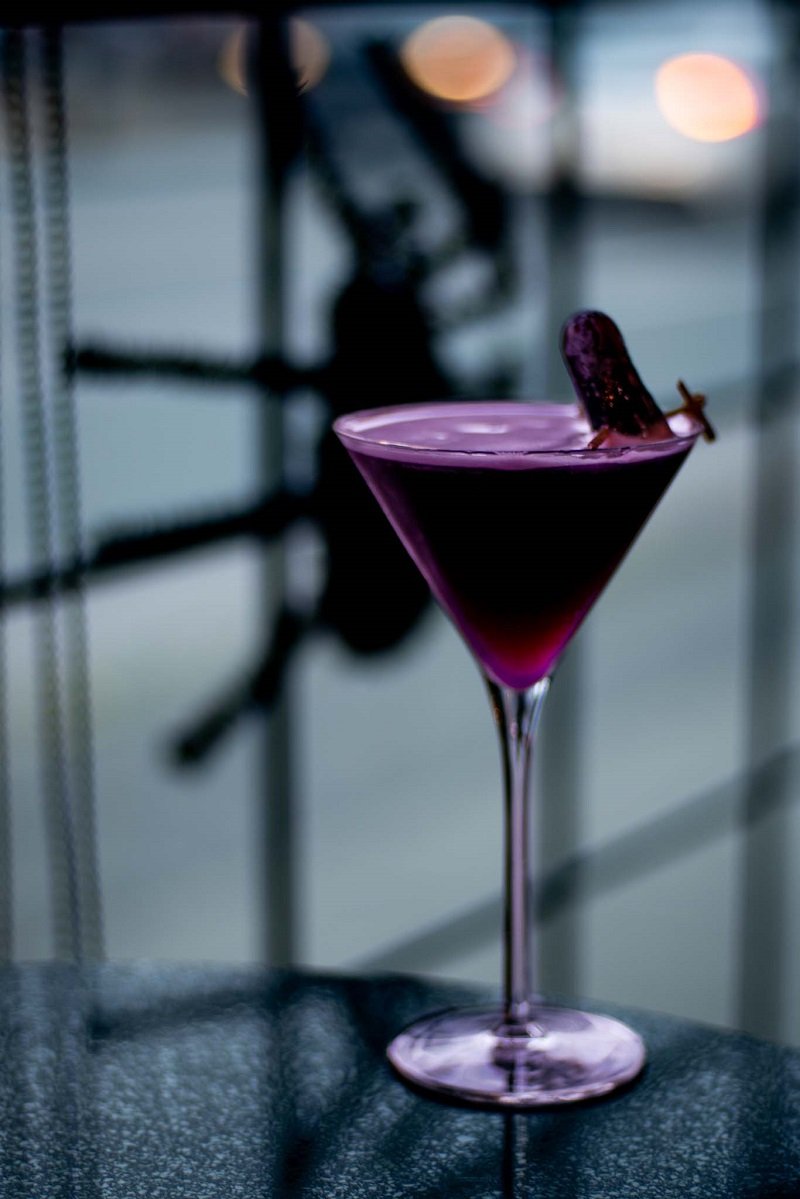 1.5 oz Odd Society East Van Vodka
0.5 oz Odd Society Crème de Cassis
1.5 oz pineapple juice
0.5 oz grape syrup
0.75 oz lemon juice
finger grapes, frozen in advance
To make the grape syrup:
Add equal parts grape juice and sugar in a saucepan and stir to combine.
Heat over medium-low—occasionally stirring—until sugar is dissolved.
Do not let it come to a boil. Remove from heat, refrigerate once cool.
To make the Fear Martini:
Add all ingredients into a cocktail shaker filled with ice.
Shake and fine strain into a coupe or martini glass.
Garnish with a frozen finger grape.