It doesn't matter if you're a Whistler local or a first-time visitor, The Raven Room is a top choice for any cocktail-loving person who's in the lovely mountain town.
Located inside the Pan Pacific Whistler Village Centre, this cool spot is known well for its attention to detail when it comes to their robust drink list as well as simple small plates to complement the cocktail experience. Their clever takes on punch bowl beverages are always a hit, especially when the punch bowls themselves can be beautifully ornate, and nothing quite brightens up one's day like sipping on a Lemon Drop.
The Raven Room's take on the classic calls for a mix of fantastic BC-made spirits such as the Sons of Vancouver blue curaçao. If you don't live in BC, luckily many micro-distilleries across Canada offer unique products like this, so try and make your Local Lemon Drop as, well, local as you can!
Local Lemon Drop cocktail (single serving)
3/4 oz The Woods Cascadian Gin
3/4 oz The Woods Limoncello
3/4 oz Sons of Vancouver Blue Curaçao
1/2 oz fresh lemon juice
2 oz club soda
1 lemon wheel, for garnish
Fill a glass of your choosing with ice (approximately 6-8 oz. in size).
Build the ingredients over ice and top with soda. Stir to combine.
Garnish with a lemon wheel and enjoy!
Local Lemon Drop punch bowl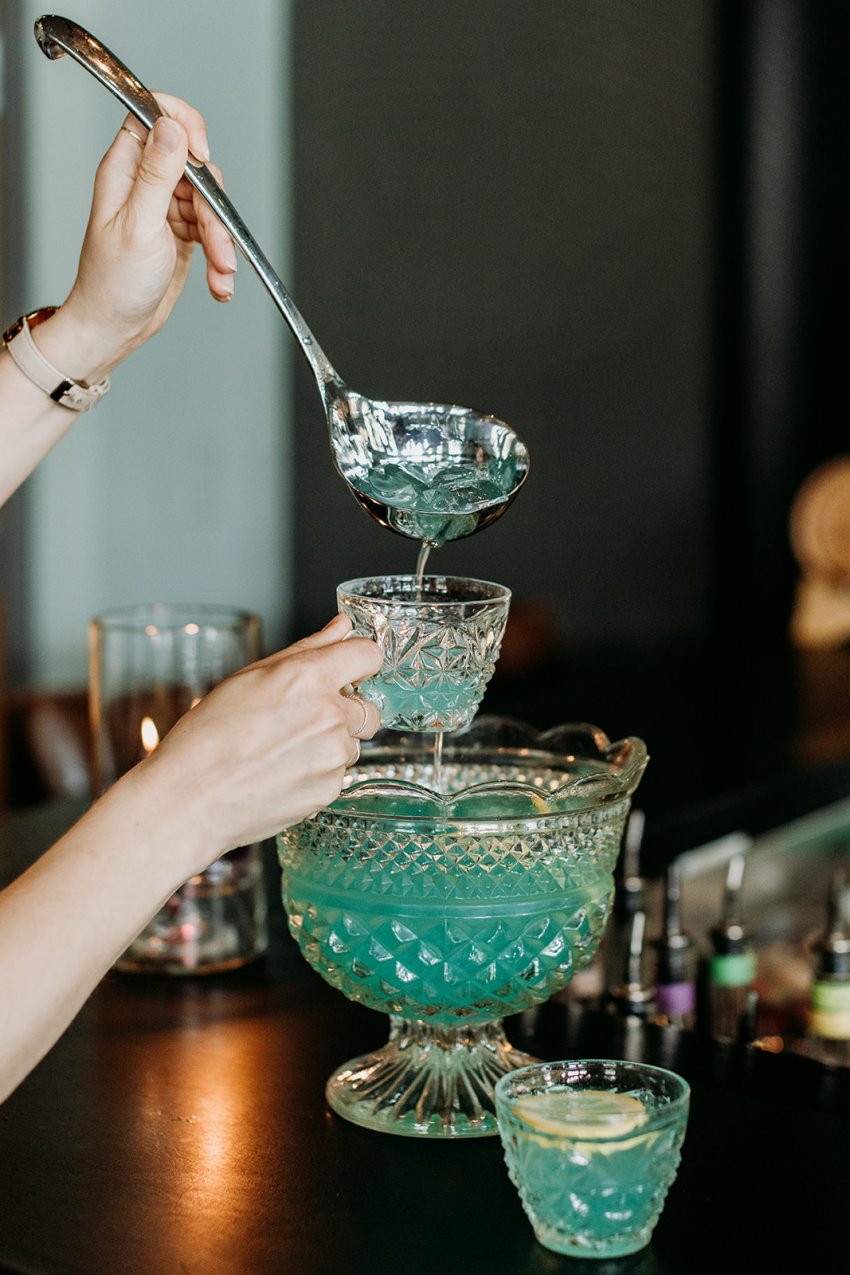 To make a punch bowl version of this drink, just multiply the base recipe by the amount of people that will be enjoying it and create it in an ice-filled punch bowl of you choice.
(Tip: If you don't have a cool vintage punch bowl at home, you can usually find them at thrift stores for $15 or less!)
Yield:

Prep Time: