Our fifth annual Shake, Stir and Strainbow! campaign kicked off this week with more restaurants and bars from across Alberta than ever before signing up to create unique Pride-inspired cocktails in support of Skipping Stone Foundation.
In addition to helping raise funds and awareness for a cause that is dear to our hearts, one of the things we love most about the month-long campaign is getting to see what creative cocktail concoctions our incredible community comes up with.
This Starry Night cocktail comes courtesy of Calgary's Stable, a sleek cafe by day and sophisticated lounge by night, and its main barkeep (and talented musician) TAYLR. Though the assembly of the Starry Night may seem simple at first glance, the cocktail definitely does not lack complexity.
Shake, Stir and Strainbow! runs until August 25, so head down to the Residence Inn by Marriott Calgary Downtown to try the Starry Night at Stable while you still can!
Starry Night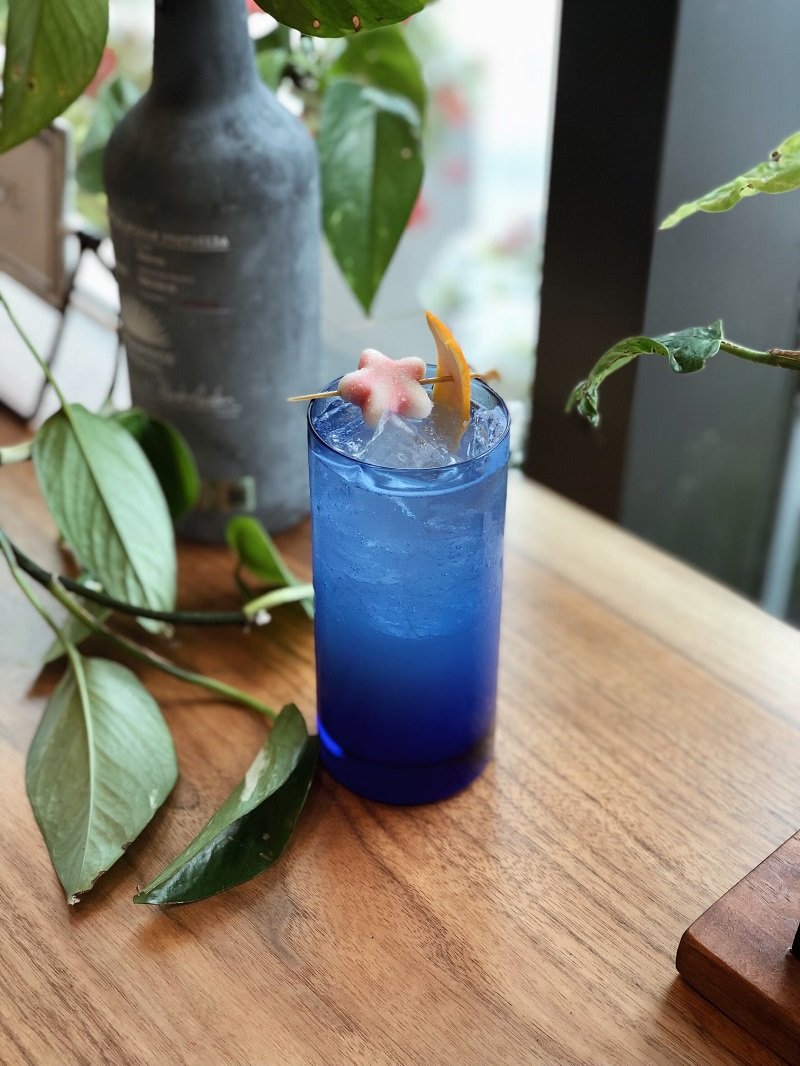 1.5 oz Rundle Bar gin (made by Wild Life Distillery)
0.5 oz Cointreau
0.25 oz creme de violette
0.75 oz lime juice
0.5 oz lavender syrup
2-3 dashes Peychaud's bitters
Combine all ingredients and shake with ice.
Pour into tall blue glasses.
Garnish with orange peel and star candy.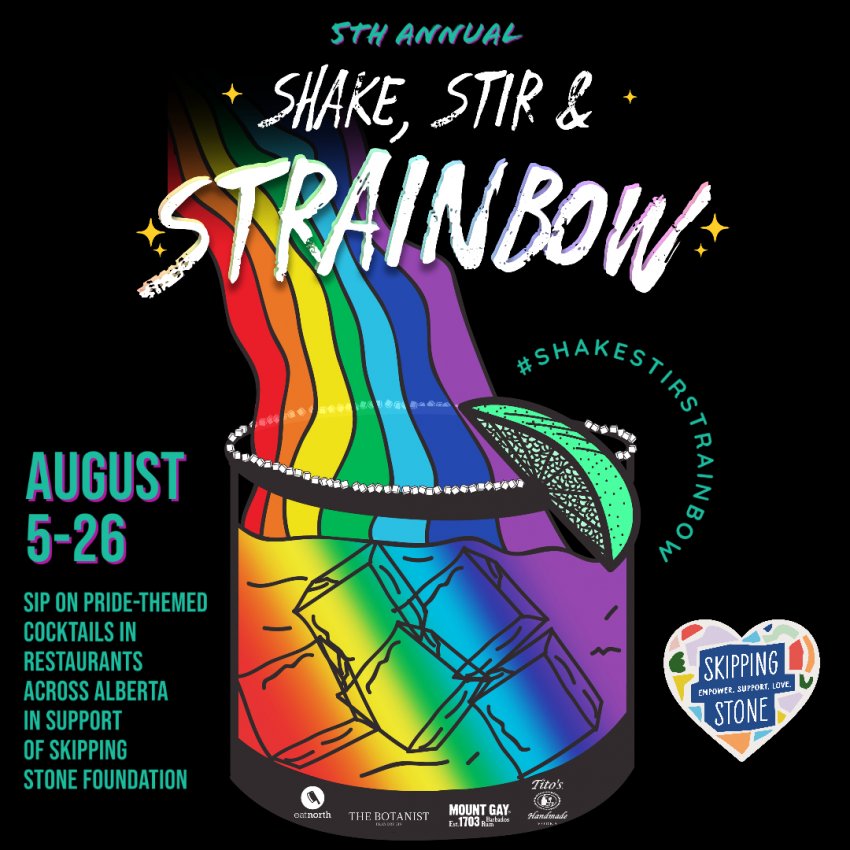 Yield:

Prep Time: