Inspired by their favourite Thai restaurant in Montreal, Épicerie Pumpui, Mandy's Gourmet Salads created this salad, full of South Asian flavours like green papaya, pickled mustard leaves and Thai chillies.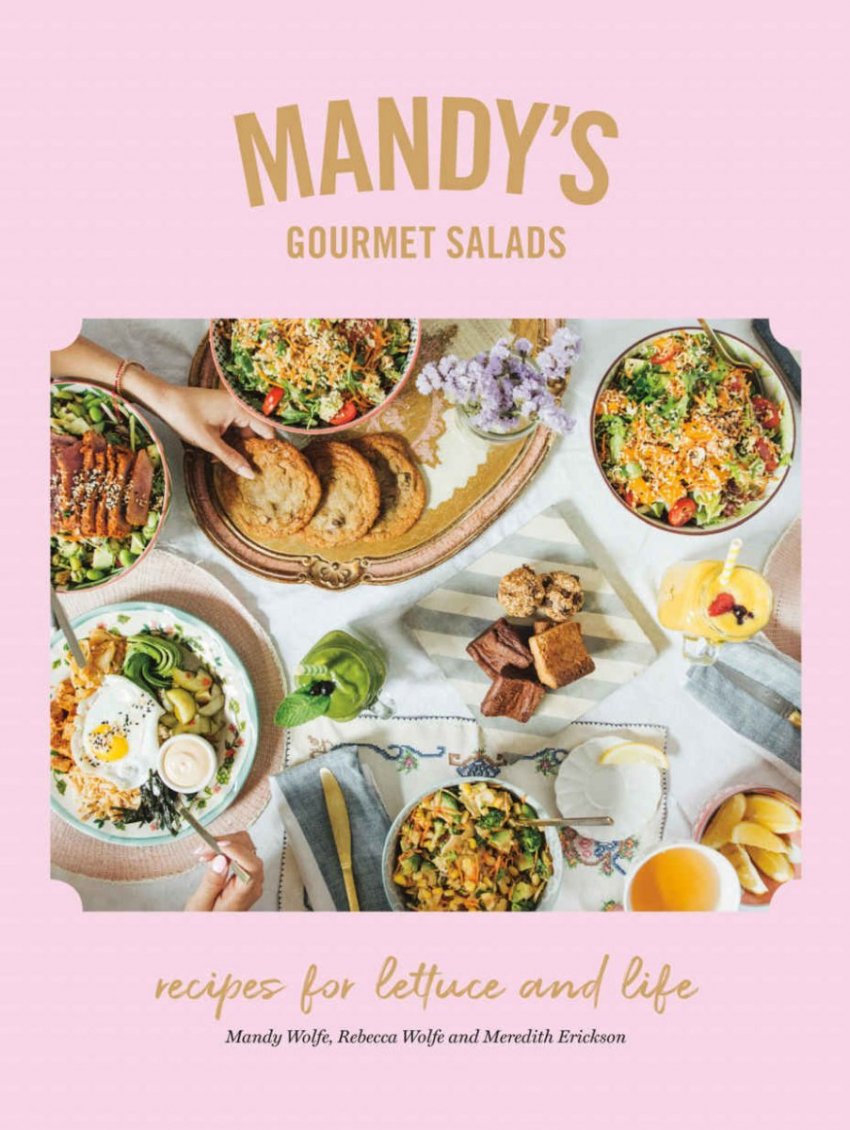 Pumpui Bowl
1 cup rice noodles
1 cup julienned green papaya
1/2 cup sliced pickled mustard leaves
1/2 cup yard-long beans, cut into 1 1/2 inch lengths
1/2 cup cherry tomatoes
1/3 cup shredded carrot
5 cloves garlic, sliced
5 stemmed red Thai chillies, minced
1 scant tbsp dried shrimp, soaked in water for 20 minutes before using
1 cup Épicerie Pumpui Dressing
6 to 7 cooked cocktail shrimp
1/2 cup bean sprouts
2 tbsp coarsely chopped roasted peanuts
2 tbsp sawtooth herb leaves, rolled up and thinly sliced
In a large mixing bowl, combine the noodles, papaya, mustard leaves, yard-long beans, tomatoes, carrot, garlic, chillies, and dried shrimp. Add the dressing. Combine well, using a gloved hand or tongs. Squeeze ingredients here and there to bruise lightly and release the juice of the tomatoes.
Add the cocktail shrimp and bean sprouts. Toss to combine.
Serve, garnishing with the toasted peanuts and sawtooth herb leaves.
Épicerie Pumpui dressing
1 cake palm sugar
7 tbsp pla ra fermented fish sauce
7 tbsp lime juice
7 tbsp regular fish sauce
Melt the palm sugar by placing 1 rock-hard patty in a bowl. Cover with cold water and set aside for 15 minutes to softem slightly. Drain completely. Add 1 teaspoon warm water and cover the bowl with plastic wrap. Microwave for 1 minute. Uncover and stir the melted sugar with a spoon until smooth.
In a small bowl, combine the pla ra, lime juice, and fish sauce. Add 4 teasoons of the melted palm sugar, discarding the rest. Whisk to combine. Refrigerate until ready to use.
This will keep in an airtight container for up to 7 days.
Note: The palm sugar and pla ra can both be found in Asian and Thai grocers. Pla ra is a fermented fish sauce (preserved gourami in brine) and can be found in bottled form. The recipe uses the Pantai Norasingh brand.
Makes just over 1 cup.
Yield: