Pot pies are perfect on cool nights, but even in spring and summer, there are multiple ways of adapting the comforting dish to the seasons. That's the mission of Marcella DiLonardo's new cookbook, Bake the Seasons. In it, DiLonardo celebrates the seasons with comforting recipes that showcase the best and freshest at any given time. From smoked gongonzola and winter pear pizza to this greens and wild mushroom pot pie, loaded with spring vegetables, the recipes in this book will have you rethink what you can make with seasonal produce.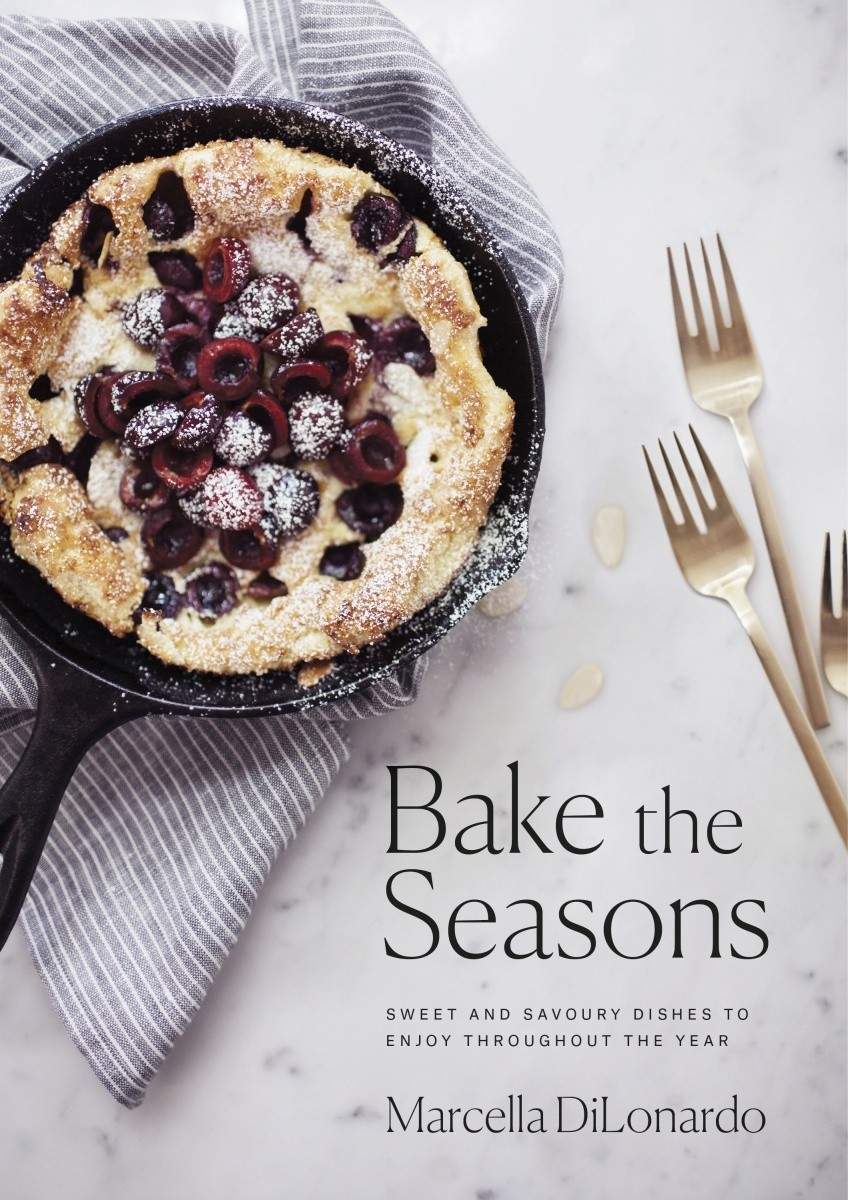 4 tbsp unsalted butter
2 cloves garlic, minced
1 large onion, thinly sliced
2 medium carrots, peeled and diced
3 cups sliced wild mushrooms, such as cremini, shiitake and chanterelle
2 tsp chopped fresh thyme
6 oz. green Swiss chard, stemmed and chopped
6 oz. red Swiss chard, stemmed and chopped
3 tbsp all-purpose flour
1½ cups low-sodium chicken stock
1/2 cup heavy cream
1 roasted chicken breast, shredded
1 cup grated gruyere cheese
1 sheet frozen all-butter puff pastry, thawed
1 egg, whisked
Preheat the oven to 400°F (200°C).
In a large saucepan over medium heat, melt the butter with the garlic. Once the butter has melted, add the onion, carrots, mush- rooms and thyme. Cook, stirring occasionally, until the carrots have softened and the onions are translucent, about 5 minutes. Add the green and red Swiss chards and cook, stirring occasionally, for an additional 2 minutes.
In a large liquid measuring cup whisk together the flour, chicken stock and cream. Pour into the pan, constantly stirring, and sim- mer until thickened. The mixture should coat the back of a spoon. Remove from the heat and stir in the shredded chicken and Gruyère.
Divide the mixture among four 1-cup (250 mL) mini cocottes or ramekins.
On a lightly floured surface, roll out the puff pastry. Cut out 4 circles about ½ inch (1 cm) wider than the cocotte or ramekin top. Cover each cocotte with a round of puff pastry and pinch down the edges. Brush each with the egg wash.
Place the ramekins on a baking sheet and bake for 20 minutes, or until the pastry is puffed and golden brown. Let stand for 5 minutes before serving.
Yield:

Prep Time:

Cook Time: