Don't you wish you can make some of your favourite restaurant dishes at home? It's easy to find recipes of something similar online, but if you've had a dish from a restaurant that leaves you craving it for days, you'd probably want to get the how-to straight from the chef. With Winnipeg Cooks, the new cookbook from a suite of city-based cookbooks by Figure 1 Publishing featuring chefs' recipes, you can make dishes like Marion Street Eatery's roasted beet salad.
If you've been to the neighbourhood restaurant, you'll know that it's all about simple and comforting foods. If not, then this salad recipe will give you an idea of the kind of food you can expect at Marion Street Eatery.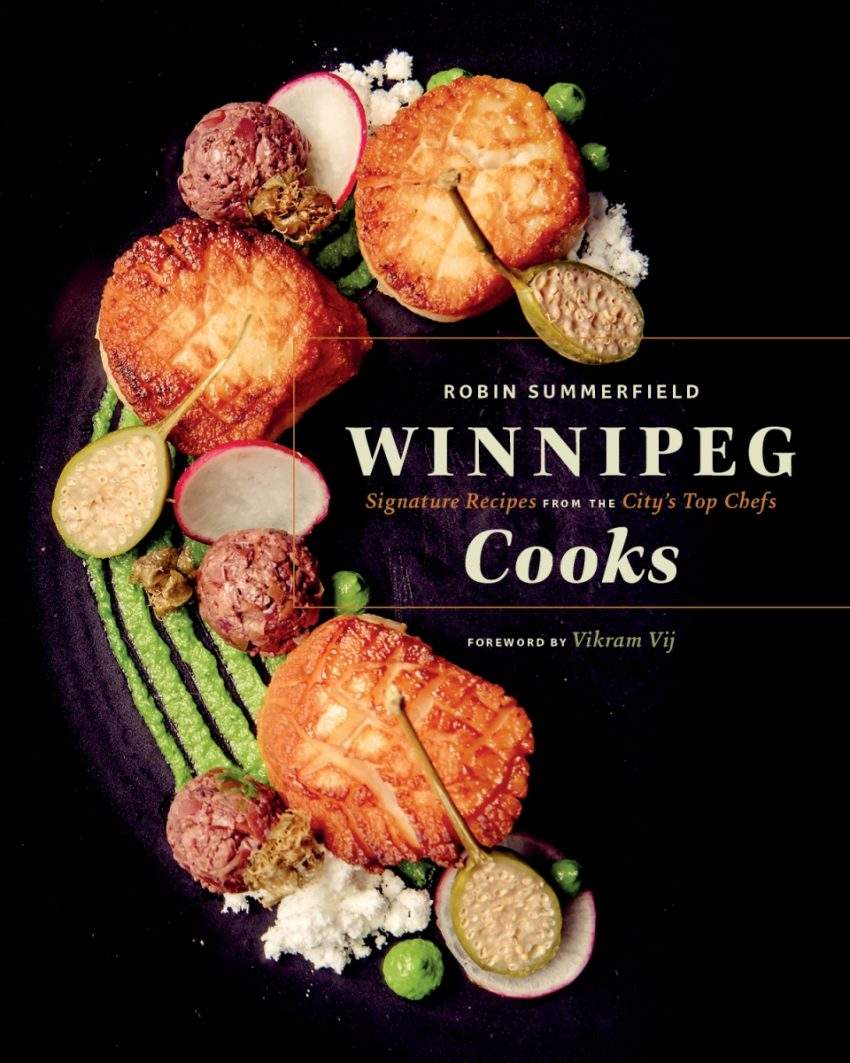 Roasted beet salad
3 medium beets
12 assorted mushrooms, quartered
1/4 cup extra virgin olive oil, divided
1 1/2 tsp salt, divided
3/4 tsp freshly ground black pepper, divided
2 tsp dried thyme
1 clove garlic, minced
3 tbsp balsamic vinegar
1 tbsp Dijon mustard
2 tbsp liquid honey
1/4 cup pine nuts, toasted
4 cups lightly packed mixed greens
1/4 cup crumbled feta cheese
Preheat oven to 375˚F.
Wrap whole beets individually in aluminum foil and roast in preheated oven for about 1 hour or until tender. Once cool, peel and cut beets into wedges and set aside.
Place mushrooms on a pan lined with parchment paper. Drizzle with 2 tbsp oil and sprinkle with 1/2 tsp salt, 1/4 tsp pepper, thyme, and garlic. Roast for 20 minutes. Set aside to cool.
In a large bowl, whisk together vinegar, mustard, honey, and remaining oil, salt, and pepper. Add beets, mushrooms, and pine nuts and coat with dressing.
To serve, divide mixed greens among serving plates and top with beet mixture. Sprinkle with feta cheese.
Yield: