These little French almond cakes may sound fancy, but they are easy to make and are as good for as snack as they are as an elegant end to a dinner party. That's exactly the kind of recipes you'll find in Mary Berg's cookbook, Kitchen Party, in which she shares recipes that are as good for a regular weeknight as they are for special occasions. Give them a try this weekend!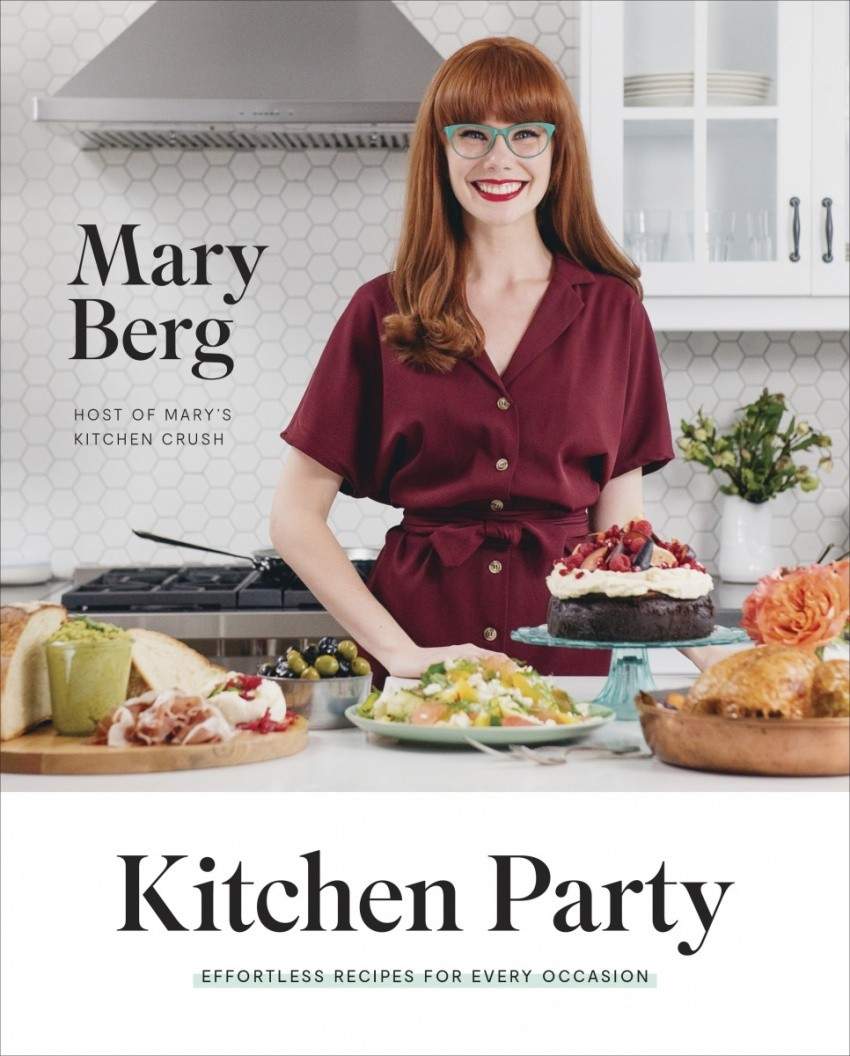 3/4 cup unsalted butter
1/2 cup granulated sugar
1/4 cup brown sugar, packed
1/2 cup all-purpose flour
1/4 cup plus 2 tbsp almond flour, plus more for sprinkling
1/4 cup finely ground unsweetened coconut, see note
1 1/2 tsp baking powder
1 tsp kosher salt
1 lemon, zest only
5 egg whites
1 tsp pure vanilla extract
In a small pot, cook the butter over medium heat, stirring frequently until dark and golden but not burnt, about 4 to 6 minutes. Keep a close eye on it, as the butter can burn fairly quickly. Once the butter is browned, transfer it to a heatproof bowl, being sure to scrape out all of the brown butter bits from the bottom of the pot.
Combine both sugars, both flours, the coconut, baking powder, salt, and lemon zest in a medium bowl. Add the hot browned butter to the dry mixture and quickly beat to incorporate. Set the batter aside for about 5 minutes to allow it to cool slightly, and then mix in the egg whites and vanilla. Cover the bowl with plastic wrap and chill in the fridge for at least 1 hour, or up to 24 hours.
When you're ready to bake, preheat the oven to 375°F and lightly grease a silicone financier pan or one 12-cup muffin tin, plus 3 additional cups in a second tin, with cooking spray. Sprinkle the pan(s) lightly with a little more almond flour and shake to coat. Divide the batter evenly between the cups of the prepared pan and bake for 20 to 25 minutes or until golden and springy.
Allow the financiers to sit in the pan for about 5 minutes, then turn them out onto a wire rack to cool completely before serving.