We love the classic assemblage of in-season Brussels sprouts, maple syrup and bacon as much as the next food-loving Canadian, but when chefs offer up creative approaches to the seasonal side dish, we always get excited.
In chef Mary Berg's latest cookbook, the Masterchef Canada champion and host of CTV's Mary Makes it Easy series reinterprets the conventional sweet and savoury flavour profile of the traditional trio and adds an additional element of nutty earthiness through the use of tahini dressing, resulting in a beautifully balanced accompaniment to any holiday meal.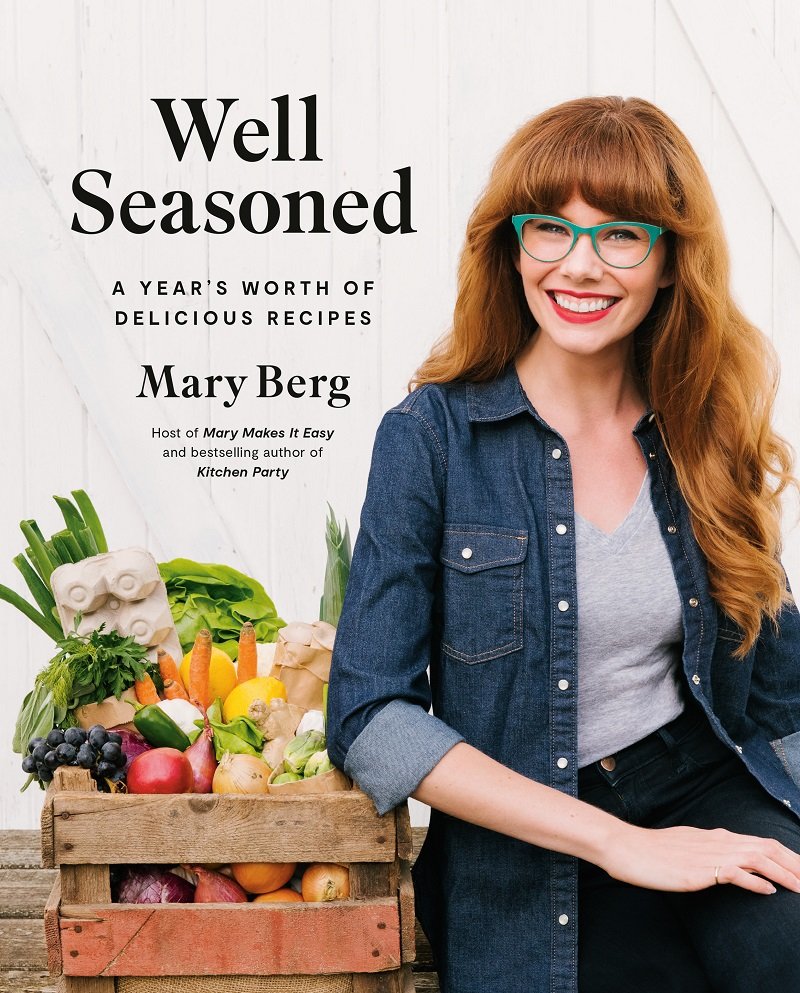 "Everyone and their brother knows what a Brussels sprout looks like. They're tiny little cabbages that, if cooked by my mother in 1998, taste like an old shoe. But on their stalks, Brussels are one of the most fantastical Dr. Seuss-ian vegetables you'll ever behold and, when cooked properly to crispy golden brown in a hot oven, their flavor is a revelation," Berg explains in the recipe introduction. "Caesar salad purists may sneer, but the nutty and slightly bitter tahini plays off the sweetness of the crispy roasted Brussels sprouts and makes a perfect cold weather version of this classic salad."
Crispy Brussels sprouts with tahini Caesar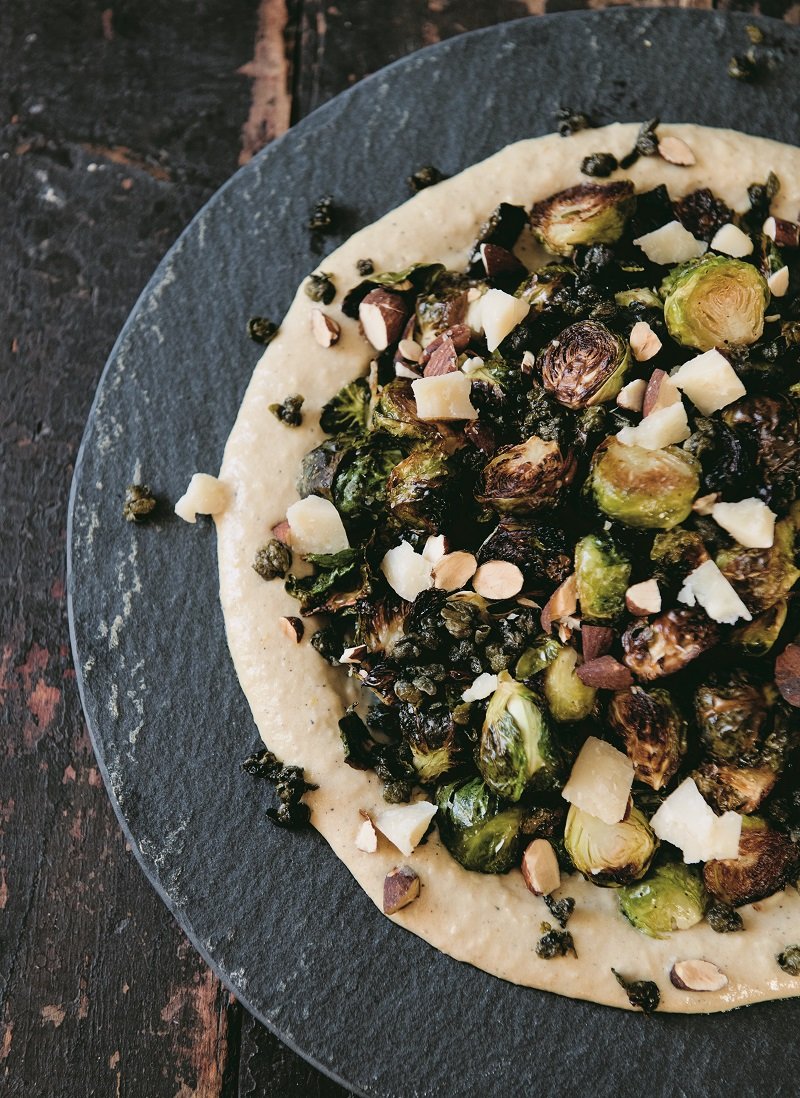 1 lb Brussels sprouts, trimmed and halved
3 tbsp olive oil, divided
kosher salt and black pepper
¼ cup tahini
1 lemon, zested and juiced
2 garlic cloves, very finely minced
1 tbsp Dijon mustard
1½ tsp red wine vinegar
2 tbsp extra virgin olive oil
¼ cup capers
¼ cup smoked or salted almonds, roughly chopped
¼ cup Parmigiano- Reggiano cheese, finely grated
Preheat your oven to 400°F.
Toss the Brussels sprouts with 2 tablespoons of the oil on a large baking sheet. Season with salt and pepper and roast until golden and crisp, 20 to 25 minutes, stirring about halfway through.
Meanwhile, whisk together the tahini, lemon zest and juice, garlic, Dijon, and vinegar. Add 2 tablespoons of water, the extra virgin olive oil, ½ teaspoon pepper, and salt to taste. Whisk until well combined and set aside.
Heat the remaining 1 tablespoon of oil in a small skillet set over medium-high heat. Drain the capers well and dry them off on paper towel. Add the capers to the skillet and fry until crisp, about 1 minute, being careful of splatter.
Using a slotted spoon, transfer the capers to paper towel to drain. When the Brussels sprouts are roasted, spread the Caesar dressing over a serving dish and top with the sprouts. Scatter the capers, almonds, Parmigiano-Reggiano, and a little more pepper, if desired, over top.
Note: This makes a great vegan side dish if you omit the grated Parmigiano-Reggiano
Yield: