Whether you're a fan of traditional breakfasts around the kitchen table, breakfast for dinner, or you're simply more of a brunch person, having a quick and easy go-to recipe for eggs is essential.
This whipped feta and Turkish eggs dish from Mary Berg's Well Seasoned cookbook not only covers the credentials above, but goes one step further thanks to the celebrated MasterChef Canada champion's picturesque presentation that is sure to impress, regardless of which meal you ultimately wind up serving it for.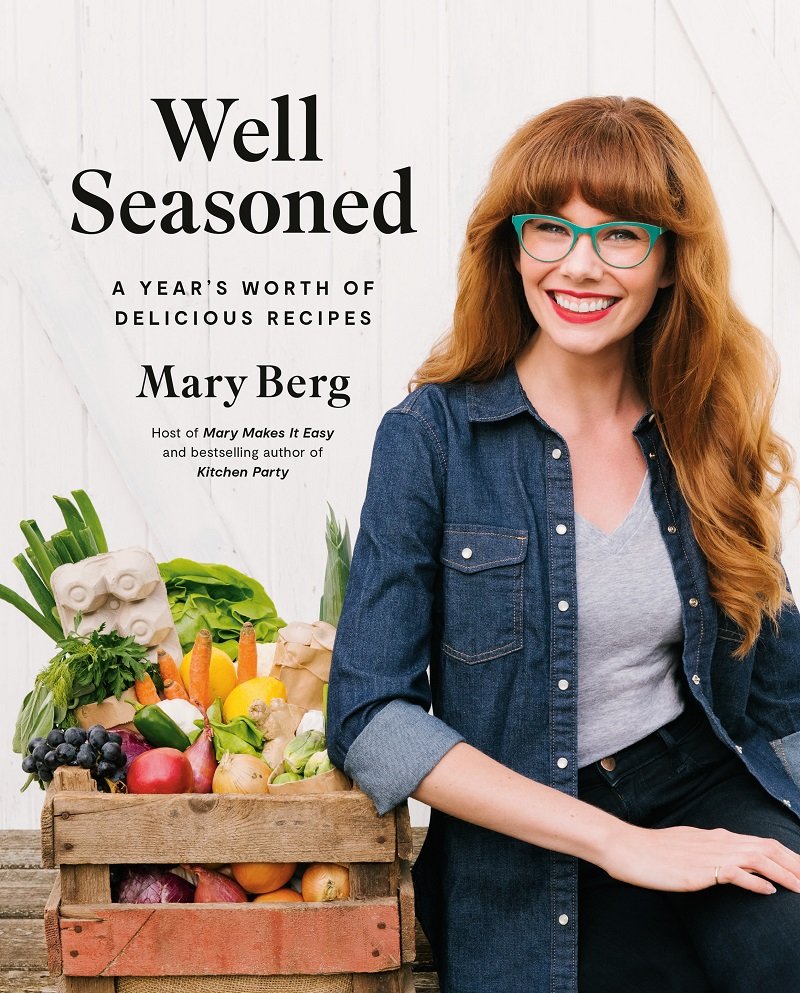 "The first time I made breakfast for my mom, I brought her a breakfast-in-bed of cornflakes and water (a perpetual rule follower, I was not yet old enough to pour milk by myself, so I improvised)," Berg explains. "When I served her this dish one morning last year, the satisfied grin and a literally licked-clean plate was enough to reassure me that my skills have vastly improved since then."
Whipped feta Turkish eggs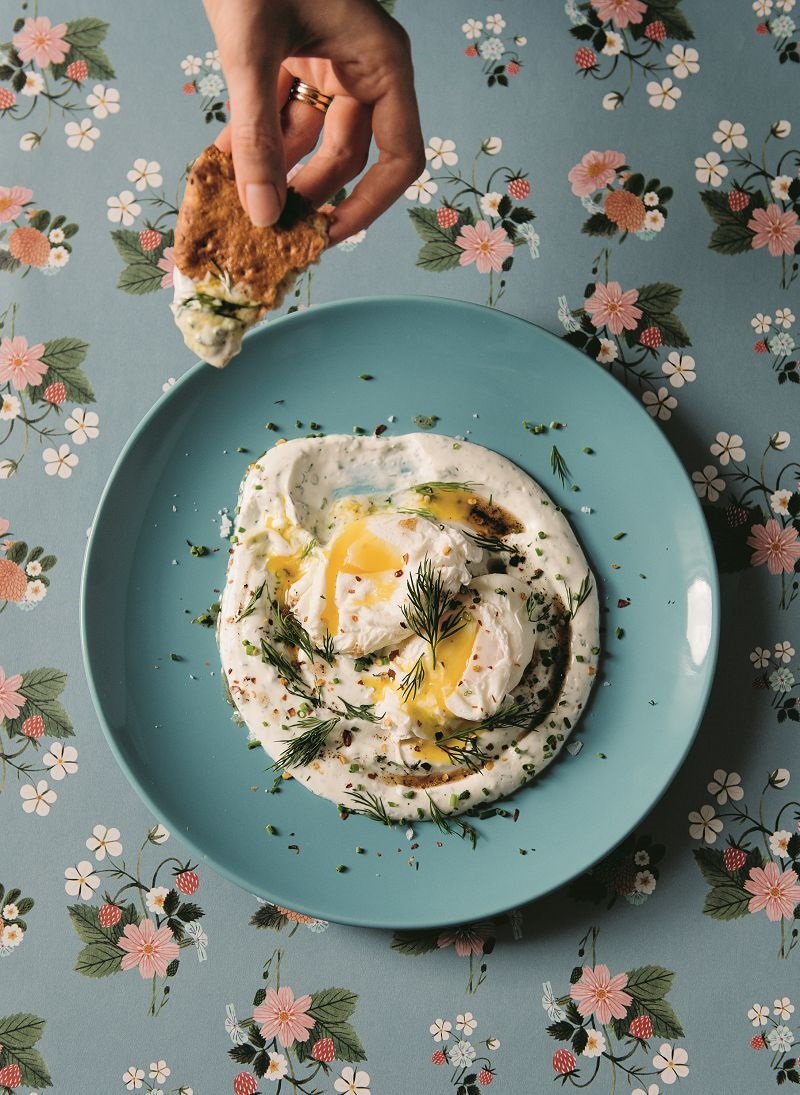 7 oz soft feta cheese (see note)
2 tbsp brick-style cream cheese
1-2 garlic cloves, finely minced
1 lemon, juiced
¾ cup plain Greek yogurt
2 tbsp butter
¼ tsp crushed red pepper flakes (Marash pepper or Urfa Biber)
2 tbsp chives, finely chopped
2 tbsp dill ( plus more for serving), finely chopped
4-8 soft poached or fried eggs
flaky sea salt, to taste
4 slices bread (or small toasted pitas)
Crumble the feta into a food processor fitted with a steel blade. Add the cream cheese, garlic, and lemon juice and process until well combined, scraping down the sides of the bowl as needed. Add the yogurt and blitz until creamy.
Transfer the whipped feta to a heatproof bowl and place it over a pot containing 1 inch of simmering water. Allow the feta to slowly heat, whisking occasionally.
Meanwhile, melt the butter in a small frying pan or saucepan over medium heat and cook until the butter has foamed up and golden- brown flecks appear, 5 to 8 minutes. Remove the browned butter from the heat, add the red pepper flakes, and set aside.
When the feta is warm and slightly lighter in consistency, stir in the chives and dill. Spoon the feta into four serving dishes, top with one or two poached or fried eggs, and spoon the spicy browned butter over top. Season with salt, scatter a little chopped dill over top, and serve with bread or toasted pita.
Store any leftover whipped feta in the fridge for up to 1 week.
Note: When buying soft feta, look for cheeses that contain sheep's milk. They'll be softer and creamier, making for a smoother whipped feta.
Yield:

Serves 4 (with some leftover whipped feta)