For most chefs, the love of cooking goes deep from back when they were kids. For 16-year-old chef in training Zac Kara, his path can be traced back to when he was 12, as a semi-finalist on MasterChef Junior Season 4, where he impressed the panel of celebrity judges.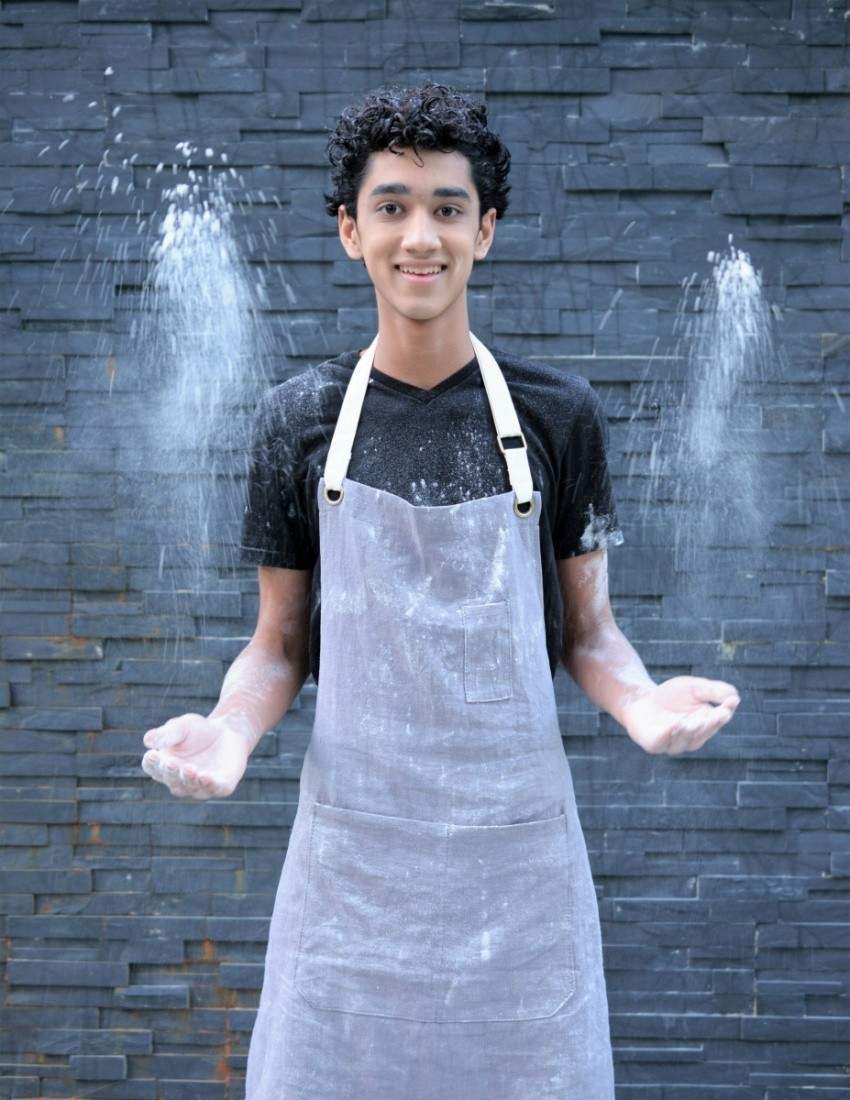 Born in Toronto, Ontario, Kara grew up in Orlando, Florida, where learned about various aspects of the food industry from local chefs. So far, he has published his own cookbook Cooking Up Life, featured six original recipes paired with six YouTube videos and competed on other cooking shows such as Stove Tots and the 2017 Canadian Food Championships, where he was the youngest cook to compete. He even hosted his very own pop-up restaurant serving a nine-course menu.
Want a taste of Kara's creations? Try this brunch dish at home with his recipe.
Waffle cone
2 eggs
1/8 cup sugar
1/4 cup milk
3 1/2 tbsp butter, melted
2/3 cup gluten-free flour mix
1/4 tsp cornstarch
salt and pepper
To make the batter for the waffle cones, beat eggs and sugar on medium speed until light and fluffy. Add in milk, and on medium speed, mix while gradually adding melted butter.
In a separate bowl, mix gluten free flour mix and cornstarch. With mixer on medium low speed, combine batter mixture with flour mixture until fully combined. Season with salt and pepper.
Once waffle maker is preheated, brush with oil before adding in batter until 2⁄3 full. Cook on medium high heat for 5-10 minutes until golden brown. Immediately roll into your waffle cone shape. Let cool to form.
Salsa
1 cup diced tomatoe
1/4 cup diced onion
2 tsp lemon juice
1 tsp chopped cilantro
salt and pepper, to taste
Mix all ingredients until combined, adding salt and pepper to taste.
Scrambled eggs
3 eggs
salt and pepper, to taste
1 pat butter
Whisk eggs, salt and pepper in small bowl.
Melt butter in non-stick sauté over medium-low heat. Pour in egg mixture and reduce heat to medium-low. As eggs begin to set, stir, pulling eggs from edges, until no visible liquid egg remains. Remove from heat, and set aside.
Hollandaise sauce
2 egg yolks
1 tsp lemon juice
1/4 cup butter, melted
1 pinch salt
Whisk egg yolks and lemon juice in a stainless steel bowl until the mixture is thickened.
Place the bowl over a saucepan of simmering water, ensuring the water does not touch the bottom of the bowl. Whisk rapidly, and slowly drizzle in melted butter until the mixture is thickened and has doubled in volume.
Remove from heat, add salt and set aside.
Assembly
microgreens
lime juice
Fill each waffle cone with scrambled egg mixture, hollandaise sauce, and finish with salsa.
Top with micro greens and lime juice, if desired.
Yield: