Oranges, lemons and limes are common in cocktails, but this recipe for bourbon sour calls for Meyer lemons, a sweet departure from the usual cocktail. For more ways to use citrus in drinks and all kinds of dishes, pick up a copy of Pucker, Gwendolyn Richards' new cookbook.
"The sweeter and more fragrant flavour of Meyer lemons makes for a great sour. This one uses the traditional egg white to make it frothy and light, but it can be omitted if you're not keen on raw eggs. Unlike other shaken cocktails, the egg white and other ingredients are combined first before the ice is added and then shaken again to chill everything; this makes the egg white light and frothy without diluting the cocktail." -- Gwendolyn Richards.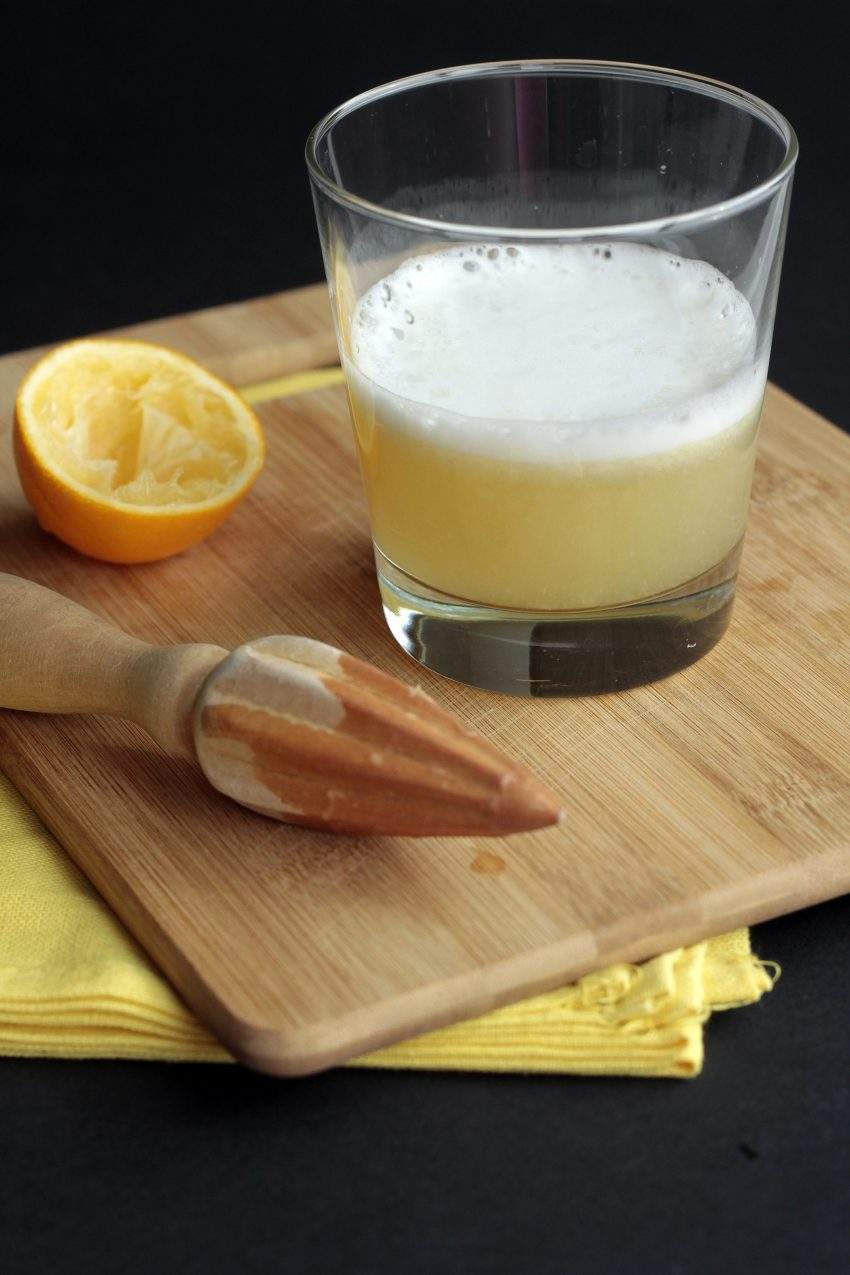 1 1/2 oz. bourbon or whisky
1 oz. Meyer lemon juice
1/2 oz. simple syrup
1 egg, yolk and white separated
Add bourbon or whisky, Meyer lemon juice, simple syrup and egg white to a cocktail shaker and shake vigorously for about 10 seconds.
Add a handful of ice and shake until the vessel is cold in your hand and everything is well mixed, about another 15 to 20 seconds. (Use a towel to protect your hands from the cold if that helps you shake for longer.)
Strain into a rocks glass.