It can be quite challenging to make time for morning meals, especially if your usual breakfast eats consist of boring cold cereals and the occasional carb-heavy drive-thru breakfast sandwich.
Thankfully, Montreal's acclaimed Salad Sisters, Mandy and Rebecca Wolfe, are gearing up to release the highly-anticipated follow-up to their bestselling Mandy's Gourmet Salads cookbook, and it is packed with all sorts of wonderful recipes to spice up your day.
These mini egg bites are not only great for taking breakfast on-the-go to fun and flavourful new heights, but as the authors go on to explain, the recipe was designed to be versatile enough to fit almost any need.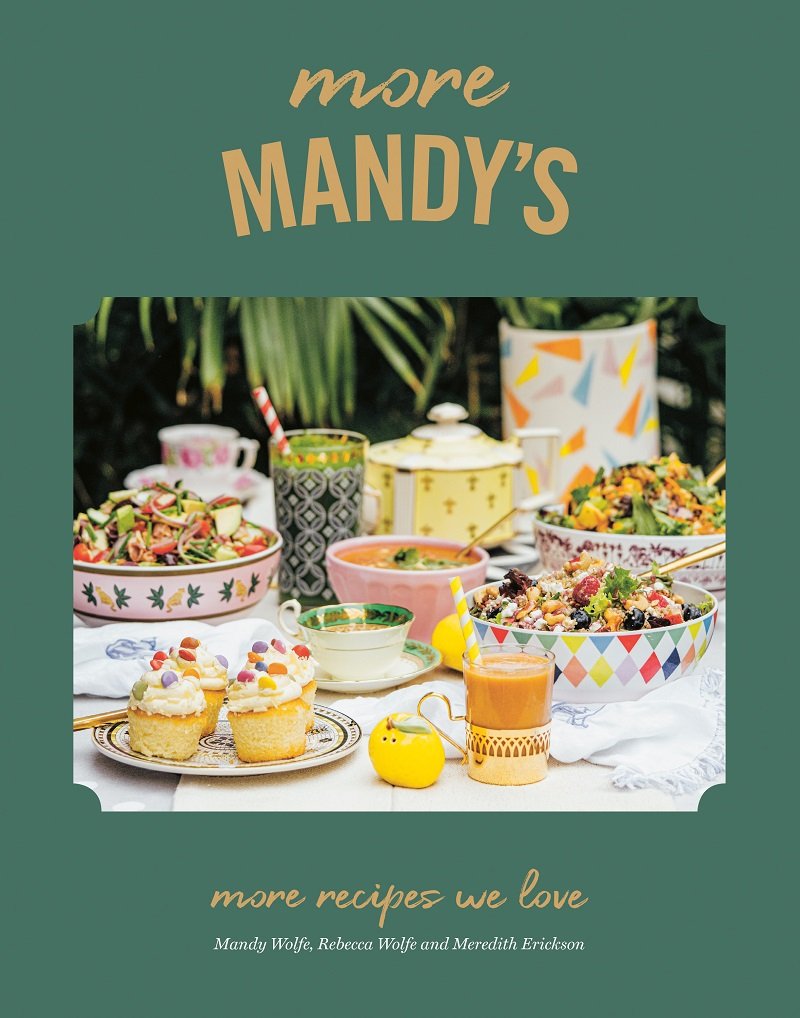 "You're baking muffin tins of these brekkie bombs, so you'll have lots to store in your fridge or freezer for the future when the mood strikes!" the authors explain in the recipe introduction. "The fun thing about these is that you can customize them to your liking—keeping them veggie (which these are) and mixing them up with different vegetables, or adding meat if you like. And they're great even if you're dairy-free—omit the cream and cheese and they'll be a little less fluffy but still taste delicious!"
More Mandy's: More Recipes We Love is slated to hit bookshelves across the country on September 20. Pre-orders can now be made online.
Mini egg bites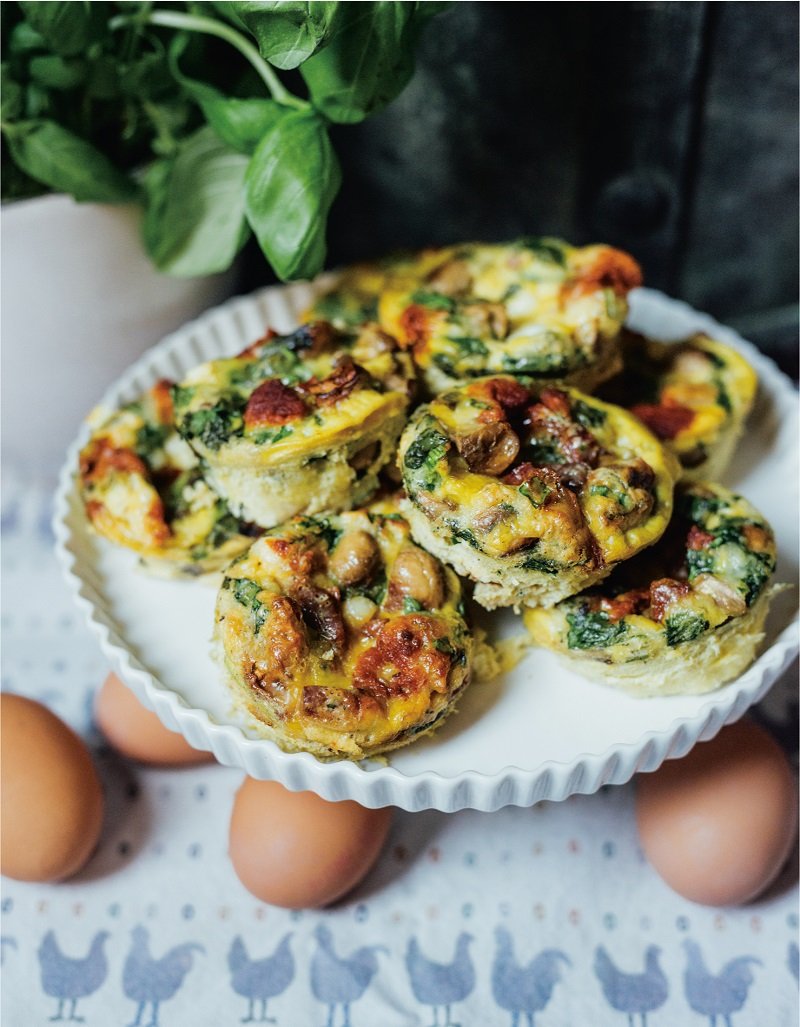 12-cup muffin tray or 24-cup mini muffin tray
½ cup diced white onion
1 cup sliced button mushrooms
2 tbsp olive oil
12 eggs
½ cup heavy cream
½ cup shredded cheddar
⅓ cup chopped sun-dried tomatoes
1 tsp shredded basil
salt and freshly ground black pepper, to taste
Preheat the oven to 400°F.
Place the onion and mushrooms in a nonstick frying pan with the olive oil and cook over medium heat until soft.
Remove from the heat and allow to cool.
Crack the eggs into a large bowl and whisk thoroughly.
Add the cream, cheddar, sun-dried tomatoes, basil, and the onion and mushroom mixture, and mix well to combine. Season with salt and pepper.
Spray your chosen muffin tray with oil, then fill each cavity about three-quarters full with the egg mixture.
Bake for 7 to 9 minutes for a mini muffin tray, and 15 minutes for a regular muffin tray. Keep an eye on these and do not overcook; they are ready when the eggs start to pull away from the sides of the molds and the tops look golden brown and caramelized.
Remove from the oven and allow to cool slightly.
Eat right away, or refrigerate in an airtight container for up to 5 days. To reheat, simply pop in the microwave for 15 to 30 seconds.
Yield:

Makes 12 bites (or 24 mini bites)