Leave it to Odd Society Spirits to kick a traditional drink up a notch. This North Star Nog, made with Odd Society's Mongrel, Sons of Vancouver Amaretto, stout and Fernet packs a punch and still has that thick and luscious feel of an eggnog.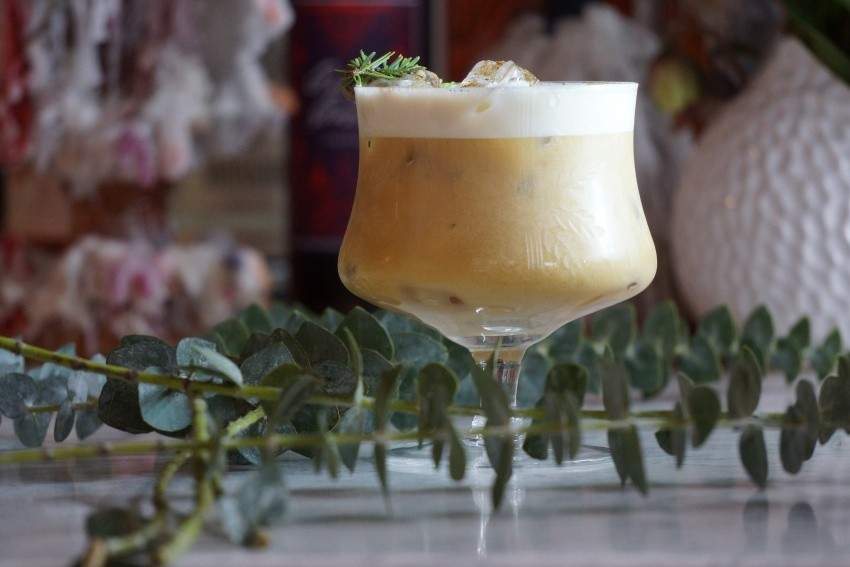 1 oz. anise and vanilla infused Odd Society Sprits Mongrel Un-Aged Spirit
1 oz. Sons of Vancouver Amaretto
1 1/2 oz. stout
1 dash Fernet-Branca
1 egg
Combine all ingredients in a shaker tin without ice. Dry shake for one minute, add ice, and shake again until the tin is quiet cold to the touch.
Strain the contents into a large goblet or your favourite Yuletide glass. Garnish with grated nutmeg and one whole anise star.
anise and vanilla infused Mongrel:
1 vanilla bean, or 1 tsp pure vanilla extract
6 star anise
500 mL Odd Society Spirits Mongrel unaged spirit
Add vanilla and star anise pods to one 500 mL bottle of Odd Society Spirits Mongrel.
Let it sit for two days and remove the star anise, leaving the vanilla pod in indefinitely.