What's better than a sunny weekend? A warm and sunny weekend with a tropical drink, of course. For Vancouver's Pride weekend, Papi's Seafood and Oyster Bar has come up with some special features, including this pineapple and vodka cocktail. It will be available at Papi's on August 3 and August 4 during Pride weekend, with $2 from every cocktail sold going to Vancouver Pride Society.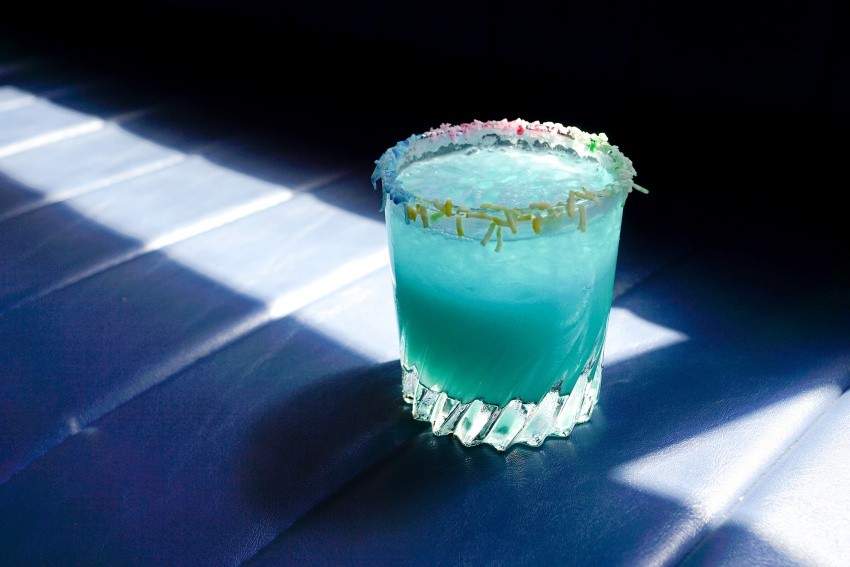 1 wedge Orange, for garnish
1 to 2 tsp multi-coloured coconut flakes, for garnish
2 oz. pineapple juice
1 oz. Tito's Handmade Vodka
1 oz. blue Curaçao
1 oz. coconut milk
Rim a rock glass with an orange wedge. Remove any pulp or seeds that get on the rim.
Dip the glass rim in a shallow dish with coconut flakes to create a rainbow coconut rim.
In a cocktail shaker filled with ice, add the rest of the ingredients and shake until contents is well mixed.
Add Ice to the rainbow rimed glass. Strain the cocktail into the chilled glass.
Sit back and enjoy your "one Proud Papi" Cocktail.