Those who know, know. Clafoutis is one of the most versatile base recipes a cook can have in their arsenal and it comes in especially handy when one is in need of a seasonal dessert or brunch dish.
This particular clafoutis recipe comes courtesy of the cookbook Bisous and Brioche: Classic French Recipes and Family Favourites from a Life in France. Co-authored by Laura Bradbury and Rebecca Wellman, the book boasts a wide array of French recipes–as well as personal anecdotes–that allow home cooks to travel through food...since we're not quite able to head overseas just yet.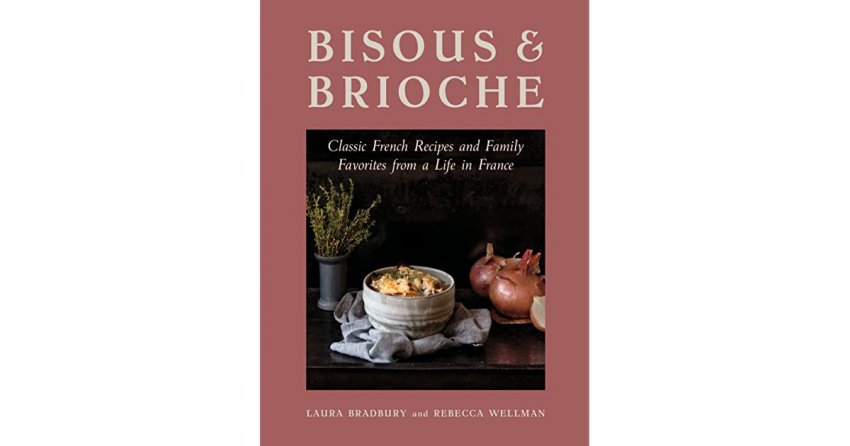 "Clafoutis is basically a type of crêpe batter that's poured over a wide variety of fruits, so it's the perfect emergency dessert (which is great for me, as I tend to be rather...ahem...disorganized about meals). Luckily, it's so delicious that it makes the cook (i.e., me) look like they have been slaving over a hot stove for hours," says Laura Bradbury in the introduction to this recipe in her cookbook.
Follow this recipe with some in-season peaches and raspberries, but make sure to check out the authors' notes at the end of the recipe to further reinforce just how versatile a clafoutis can be.
Clafoutis
1 tbsp unsalted butter
4 medium to large peaches, peeled and thinly sliced
1/2 cup granulated sugar, plus 1 tbsp
2 tsp grated lemon zest
1 cup fresh raspberries
4 large eggs
3/4 cup all-purpose flour
1/4 tsp fine sea salt
3/4 cup whole milk
3/4 cup whipping cream
1 tsp vanilla extract
icing sugar, for serving
whipped cream, for serving, optional
Heat the oven to 350°F. Grease an 8-cup (9-inch square) shallow baking dish with the butter and set aside. (Cast iron works great for this.)
In a large bowl, gently toss together the peaches, the 1 Tbsp of sugar, the lemon zest, and lemon juice. Add the raspberries and gently toss again to combine. Set aside.
In a medium bowl, whisk the eggs. Add the remaining ½ cup sugar, the flour, salt, milk, cream, and vanilla. Whisk well until all the ingredients are blended and the mixture is frothy.
Pour the fruit mixture into the prepared dish. Gently pour the custard mixture evenly over top.
Bake until firm, 45–50 minutes.
Let cool for 15 minutes. Dust with icing sugar and top with a dollop of whipped cream if you like.
Authors' notes
Last summer I received a bounty of peaches from a friend, so I decided to use those in my clafoutis. The result was so delicious, and the recipe so easy, that I had to include it here. Feel free to have fun with clafoutis and try any number of variations—plums, apples (maybe with some cinnamon?), berries of any kind. Your imagination is the only limit. —LB
Clafoutis is best eaten the day it's made, but if you do have leftovers, pop the dish back in a warm oven for 15 minutes, then eat the clafouti like slices of pancake, drizzled with honey or syrup.—RW
Yield:

Prep Time:

Cook Time: