If you love dining in Toronto, you'll be happy to hear that you can take some of your favourite recipes home in the new Toronto Eats cookbook by Amy Rosen. Following the success of Toronto Cooks cookbook, Toronto Eats contains 100 recipes and stories from some of the city's best chefs. Not only is it a how-to for recreating some of your favourite dine out dishes, it illustrates the city's food scene and its diversity.
This focaccia recipe from Simon Blackwell of Blackbird Baking Co. is one of the recipes you'll find in Toronto Eats.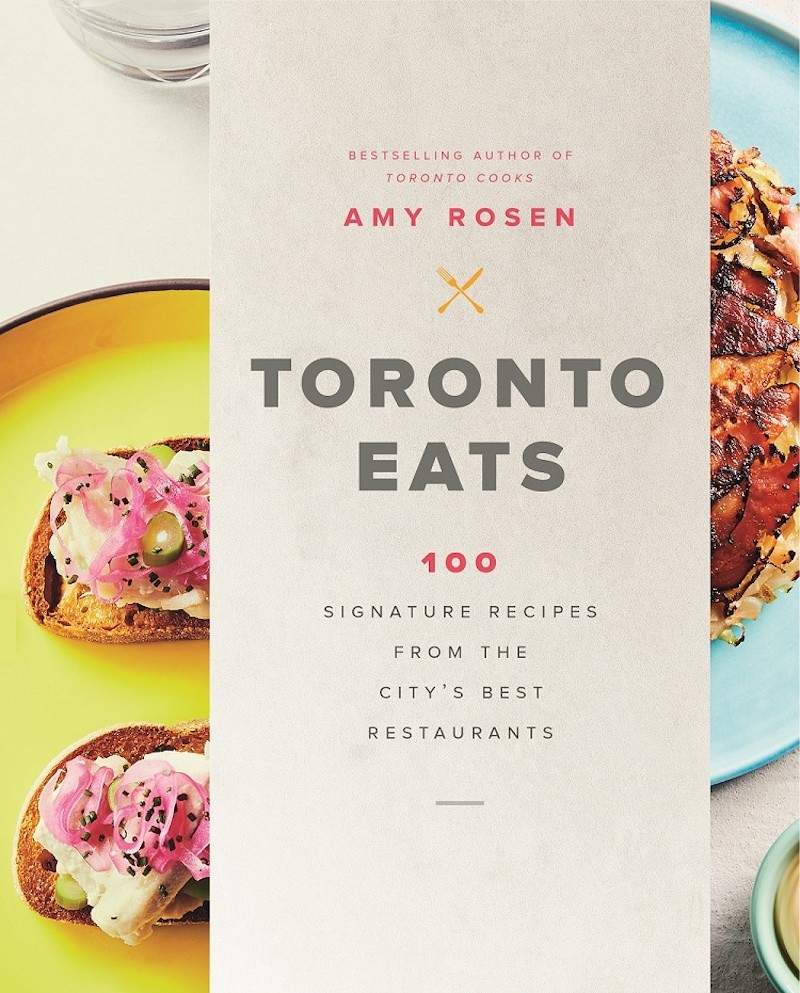 2 1/2 cups all-purpose flour, plus extra for dusting
1 tsp salt
1 tsp granulated sugar
1/2 tsp instant yeast
3/4 cup grated Pecorino Romano
1 1/2 cups water
olive oil, for greasing
coarse sea salt
4 tbsp chopped mixed herbs, (rosemary, parsley, oregano)
In a large bowl, combine flour, salt, sugar, yeast, and Pecorino Romano. Stir well. Add water and mix by hand until combined, then mix for another minute. (The dough will be very wet and sticky.) Lightly oil a large bowl, place dough in it, and cover. Set aside for 9 to 12 hours, until dough has more than doubled in size and is covered with bubbles.
Generously dust a clean work surface with flour and use a bowl scraper (or rubber spatula) to scrape dough out of the bowl in one piece. Using floured hands, gently fold dough from the edges to the centre to make a loose ball. Brush with olive oil and sprinkle sea salt over the surface. Cover and set aside for 1 to 2 hours, until almost doubled in size.
Preheat the oven to 450°F and place a rack in the middle slot. Place a pizza stone on the rack to warm.
Meanwhile, generously dust a pizza peel or baking sheet with flour and place dough in the middle. Working quickly to prevent dough from sticking to the peel, use your fingers to dimple the dough in an outward motion, making it an even thickness across the peel. Continue until it reaches a 10-inch diameter. Drizzle with olive oil, top with chopped herbs, and sprinkle generously with additional sea salt.
Shake dough onto the baking stone and bake for 20 minutes, or until crust is a deep golden colour. Transfer focaccia to a cooling rack and let sit for a few minutes before cutting.
Yield: