Whether or not you like to catch your own fish, throwing one on the grill in the summer always makes for an easy and healthy meal. But, grilling, frying and poaching aren't the only ways to prepare fish. This recipe by Lorenzo Loseto of George restaurant in Toronto in the new Ocean Wise cookbook shows you how to prepare pickerel using the sous vide method, but this will also work if you steam the fish.
Pickerel is best from May to July and September to November.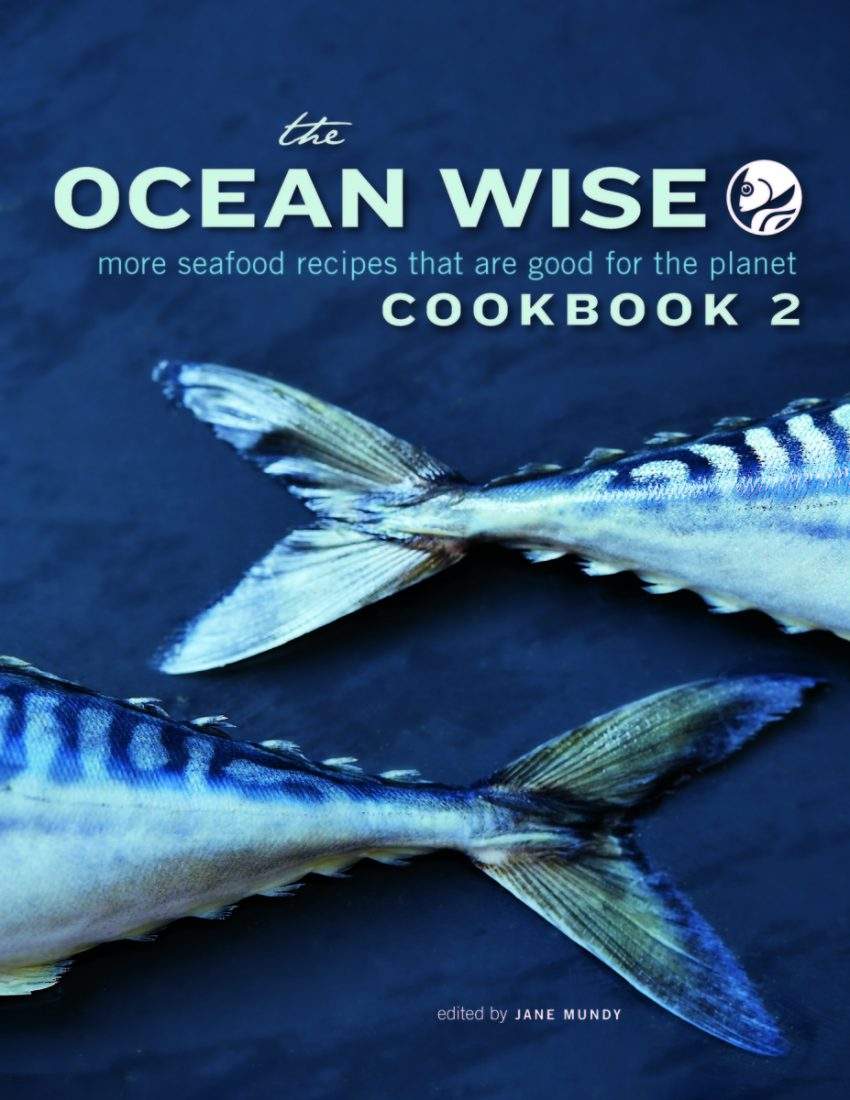 Crust
1/4 cup black sesame seeds
1/2 oz. dried morel mushrooms
1 cup panko crumbs
Grind crust ingredients in a spice grinder until fine and then sift. Set aside.
Pickerel
2 tbsp sesame oil
1 clove garlic, minced
2 tbsp honey
2 tsp fish sauce
1/2 tsp salt
4 6-oz. pickerel fillets
1 egg, beaten
1 tbsp butter
1/4 cup white wine
Mix oil, garlic, honey, fish sauce and salt together to make a marinade. Toss fish in marinade. Follow the steps below to either steam or sous vide the fish. You should prepare the Carrot Orzo in the 30 minutes it will take the fish to cook.
If you have a vacuum sealer and sous-vide machine, place fish in vacuum pack bags and seal at medium pressure. Sous vide in enough water to submerge the bags at 55°F (15°C) for 30 minutes. Move bags into an ice bath, and remove fish from bag when cooled.
Alternatively, marinate fish for 30 minutes, place fish in steamer (or a steaming rack over a pot or wok), and steam for 15 minutes.
Place egg in a bowl to use as an egg wash. Dip top of the fish in egg wash then dip in crust. Sear in a medium hot pan crust-side first until the crust is golden brown. Turn over and add the butter and wine and put in a 300°F (150°C) oven until hot throughout, about 4 minutes. Set aside.
Carrot orzo
1 cup pure carrot juice
1 tsp cornstarch
1 cup fish stock
1/2 cup orzo, cooked
1/4 cup peas, cooked
1/4 cup dried morel mushrooms, rehyrdated
1 tbsp fresh chopped mint
1 dash lemon juice
1 pinch salt
2 tbsp butter
Mix carrot juice with cornstarch (so carrot juice won't split when boiled). Mix carrot mixture with fish stock and bring to boil. Add remainder of ingredients for the orzo, except butter. Bring to a boil and whisk in butter. Do not reboil.
To serve
8 spears white asparagus, blanched and cooled
8 spears green asparagus, blanched and cooled
2 mini cucumbers, sliced
12 pea shoots
8 stalks rhubarb, poached, cooled and chopped
Arrange all cold ingredients around the plate. Spoon orzo mixture in centre and top with the pickerel.
Pairing Suggestion:
Pinot Gris, Sandhill Winery, 2012 Vintage, BC Okanagan Valley, King Family Vineyard
Yield: