The highly-anticipated debut cookbook from Toronto-based chef and Top Chef Canada alum Adrian Forte is getting ready to hit shelves across the country next week.
Yawd, which Forte defines as comfort food that sticks to your ribs, features an array of inventive Afro-Caribbean recipes along with vibrant photography shot on-location in the Caribbean.
"In parts of Africa, specifically Nigeria, Sierra Leone, and sometimes Ghana, there is a sweet, fried round donut tossed in icing sugar called a puff puff. In France, and in New Orleans, a similar donut is called a beignet," Forte explains in the recipe introduction. "I wanted to make my own Afro-Caribbean version of this treat, which is why I went with a plantain dough, like they do in Africa, and added a plantain custard. This is a recipe I am truly proud of and happy to call my signature dessert."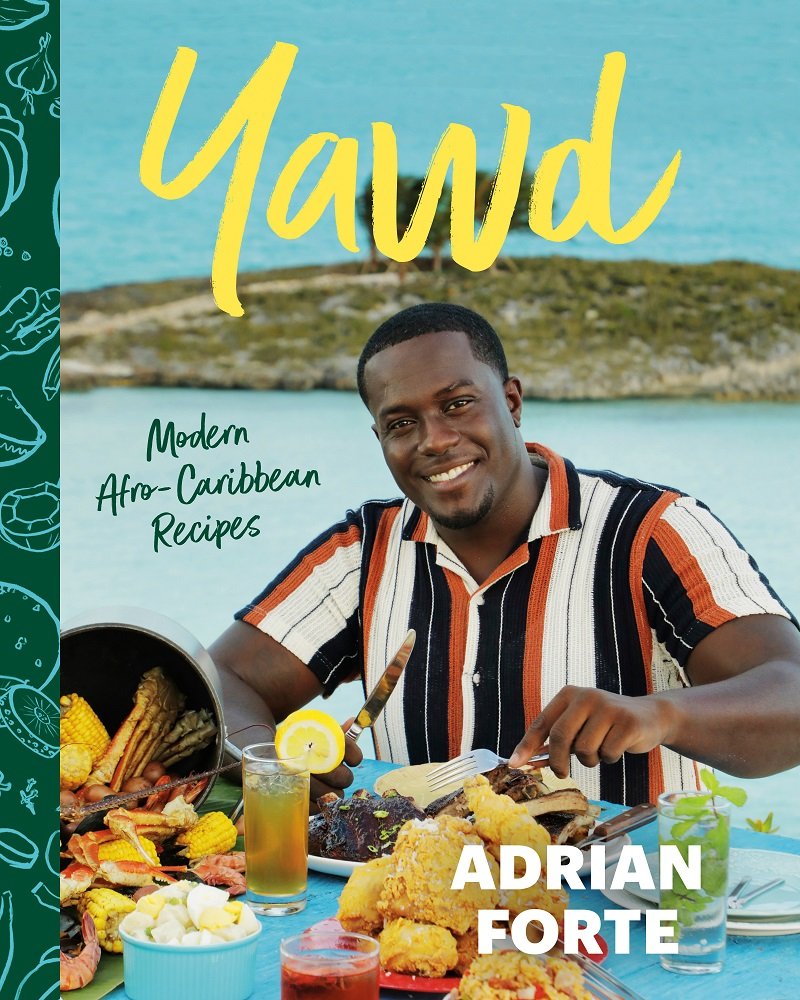 Yawd: Modern Afro-Caribbean Recipes is set to release across Canada on June 7 and is now available to pre-order online.
Plantain purée and dough
2 ripe plantains
½ cup heavy or whipping cream, warmed
1 tbsp instant yeast
¼ cup granulated sugar
2 cups egg whites
2 cups all-purpose flour
In a saucepan of boiling water, blanch the plantains for 3 to 5 minutes, until soft. Remove from the water and mash to create a purée. Set aside 1 cup of the plantain puréefor the custard.
In a large bowl, combine the remaining plantain purée with the warm cream and yeast, and stir to dissolve the yeast. Add the sugar and egg whites and blend well. Mix in the flour and beat until smooth. Cover the bowl and chill in the fridge for at least 3 hours and up to 24 hours.
When ready, remove the dough from the fridge and let it come to room temperature before frying. This takes about 20 minutes.
Plantain custard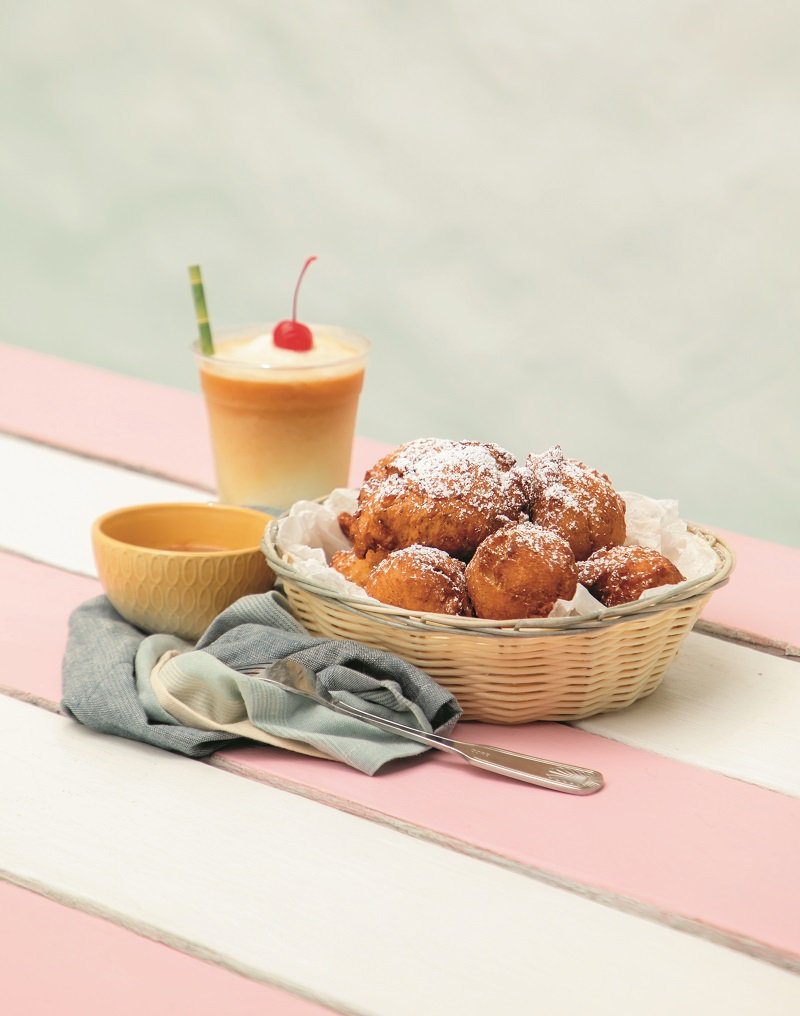 ½ cup granulated sugar
1 tsp vanilla extract
4 egg yolks
3 cups melted unsalted butter, warn
4 cups vegetable oil, for frying
icing sugar, for dusting
In a blender, combine the 1 cup reserved plantain purée, sugar, vanilla, and egg yolks. Pulse until the ingredients have combined, then slowly incorporate the melted butter until the mixture has emulsified. Keep warm.
Line a baking sheet with paper towel. In a saucepan over medium-low heat, heat the oil until it reaches 360°F. Use a spoon or ice-cream scoop to scoop up portions of the dough (you're aiming for 18 in total) and, working in batches of 4, add to the oil. Fry the beignets until golden brown, about 8 to 10 minutes. If the beignets do not pop up (which shows they are ready), the oil is not hot enough. Place the beignets on the paper towel to soak up any excess oil. Repeat until all the dough is used up.
Transfer the warm plantain custard to a piping bag fitted with a tip. Carefully fill the beignets with custard.
Shake icing sugar on top of the hot beignets, and serve warm.
Yield:

Prep Time:

Cook Time: