Since opening its doors last fall inside the Ritz-Carlton Toronto, EPOCH Bar and Kitchen Terrace has been treating Toronto diners to a unique British-style gastrobar experience with an earth-to-table philosophy that emphasizes seasonality and thoughtfully-sourced ingredients.
The restaurant's newest signature cocktail, the Pomegranate Paloma, brings that philosophy to life in beverage form. While the classic paloma is often reserved for summertime sipping, EPOCH swaps the usual grapefruit component for in-season pomegranate which, when paired with fresh rosemary, provides a refreshing and wintery pop of flavour.
Pomegranate Paloma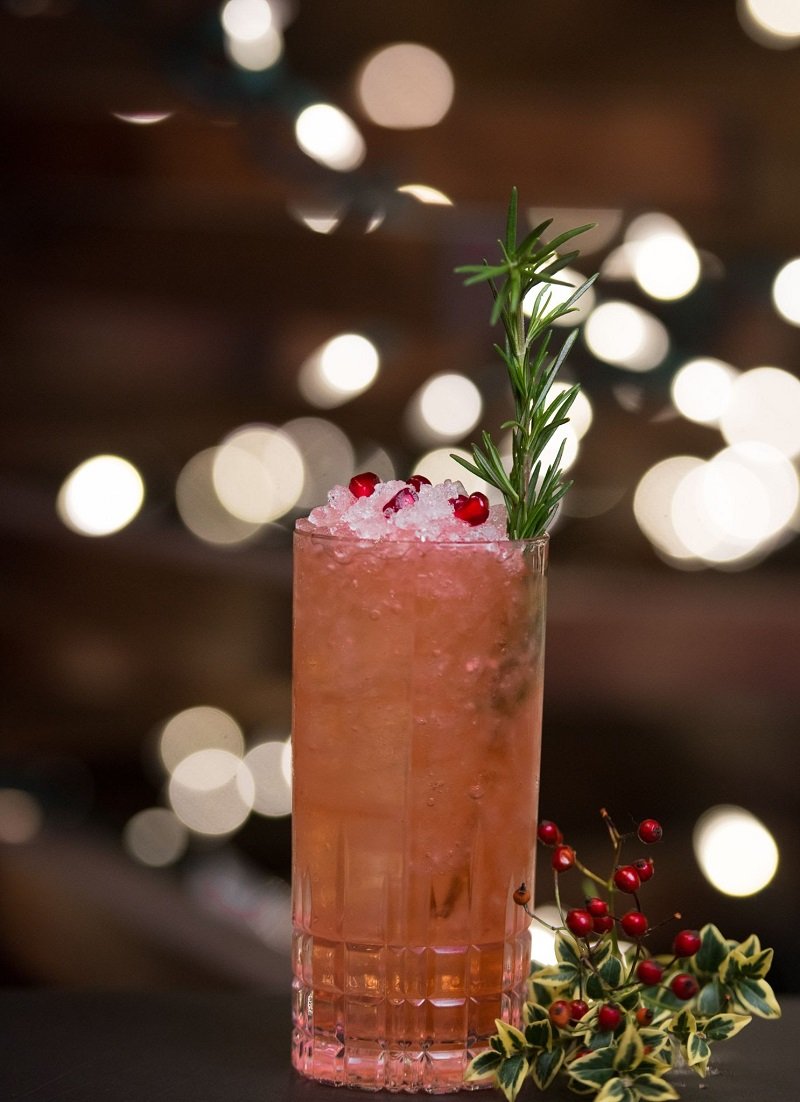 2 tbsp freshly squeezed lime juice
2 tsp simple syrup
¼ cup pomegranate juice
1.5 oz white tequila
¼ cup club soda
salt, for garnish
sprig of rosemary, for garnish
Prepare a salt-rimmed highball glass with ice.
Shake together 2 tablespoons of freshly squeezed lime juice, 2 teaspoons of simple syrup and ¼ cup of pomegranate juice.
Add 1.5 ounces of your favourite white tequila and ¼ cup of club soda, then shake all the ingredients together.
Pour into glass and garnish with a sprig of rosemary!