If the name Miss Vanjie doesn't ring a bell, you haven't been watching enough reality television. This Miami-based drag queen rose to fame in the most recent season of RuPaul's Drag Race for her particularly memorably exit from the show. Proof's head bartender, Makina Labrecque took inspiration from the colourful queen with this Pride-inspired cocktail that uses a mix of rums, beet lemonade, pinepple and coconut juice for a vibrant and summery result. It's easy enough to make at home, but if you don't have all of the liquor required, head over to Proof between August 18th and September 2nd and they'll happily shake one up for you.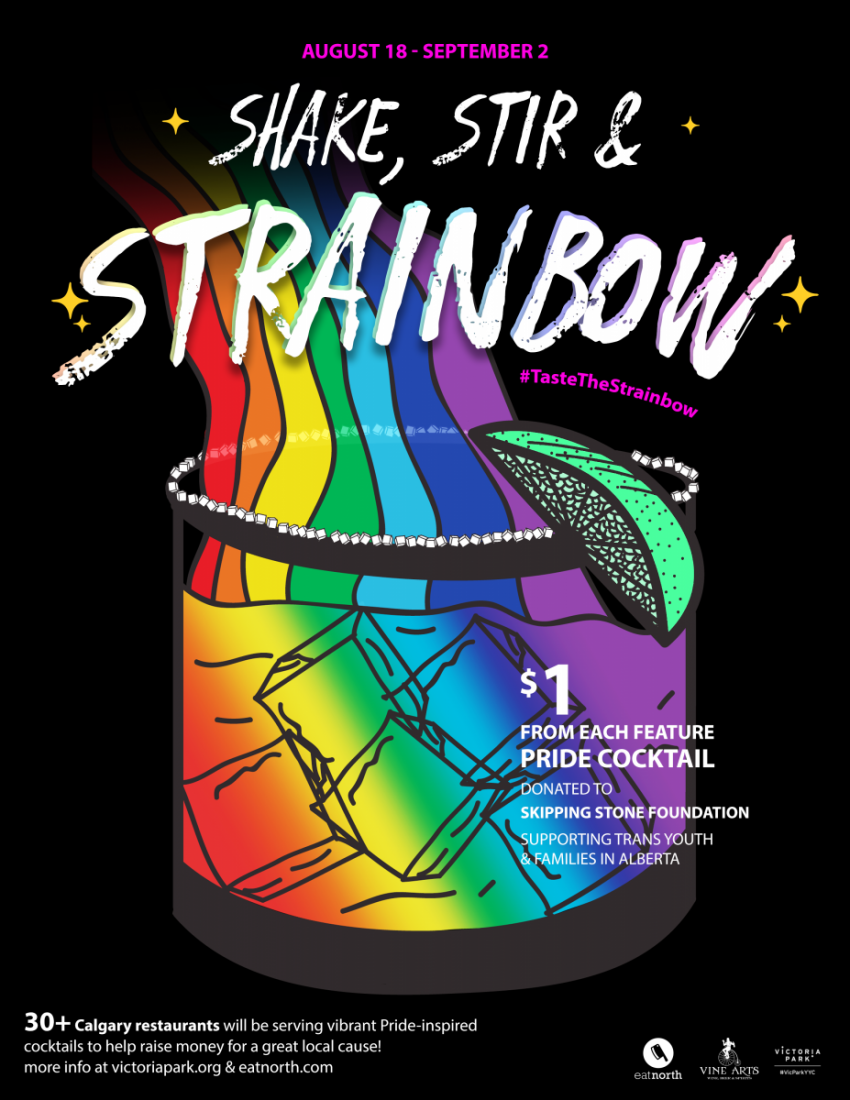 Shake, Stir and Strainbow is a fun-filled LGBTQ2+ fundraising initiative in support of Skipping Stone Foundation. The fundraiser cocktail campaign involves 30 restaurants and bars across Calgary presented by Vine Arts, Victoria Park Business Association and Eat North.
The Miss Vanjie Cocktail
1 oz. Plantation 3 Star White Rum
1/2 oz. Plantation Pineapple Rum
1/2 oz. Brinley Gold Shipwreck Coconut Rum
1/2 oz. Beet Lemonade
1/2 oz. coconut milk
1/4 oz. pineapple juice
1/4 oz. lime juice
1/4 oz. simple syrup
rainbow sprinkles, for garnish
fresh mint, for garnish
1 dehydrated citrus wheels, for garnish
Place all ingredients, except garnishes, in a cocktail shaker. Add ice and shake vigorously.
Strain into an ice filled collins glass with a sprinkle rim.
Garnish with fresh mint, dehydrated citrus wheel and an umbrella and serve.
Yield:

Prep Time: