This cocktail from Calgary's Raw Bar in Hotel Arts was created by award-winning bar manager Franz Swinton for Shake, Stir and Strainbow: a fun-filled LGBTQ2+ fundraising initiative in support of Skipping Stone Foundation. The fundraiser cocktail campaign involves 30 restaurants and bars across Calgary presented by Vine Arts, Victoria Park Business Association and Eat North, and will run from Saturday, August 18, 2018, until Sunday, September 2, 2018.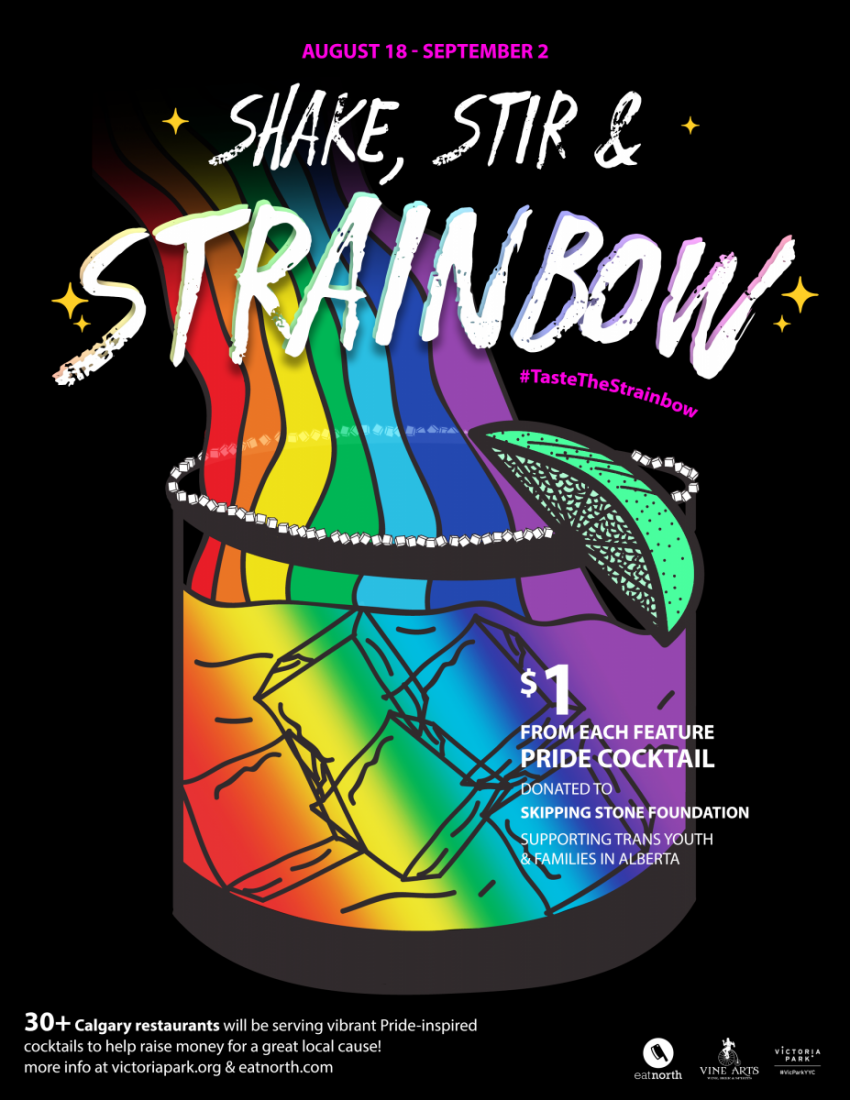 This cocktail is feisty and fierce, but don't just take our word for it. Try making it at home tonight!
1 1/2 oz. white Sambuca
1/2 oz. martini bitter
1 1/2 oz. cold brewed coffee
1/2 ounces orange blossom syrup
1 egg yolk
Combine all ingredients in cocktail shaker with ice. Shake vigorously. Strain into old-fashioned Champagne class.
Yield:

Prep Time: