The festive season may now be firmly in the rearview mirror, but if you're currently experiencing a post-holiday slump, it pays to have a quick, comforting, and easy-to-follow recipe to help get you back to speed.
Whether you're feeling burnt out from stress of the season, looking to turn a healthier leaf in the new year, or you simply had one too many Christmas cocktails, this Recovery Soup from chef, author, and Food Network Canada personality Devin Connell's Conveniently Delicious cookbook packs a satisfyingly nutritional punch that will have you feeling like your old self in no time.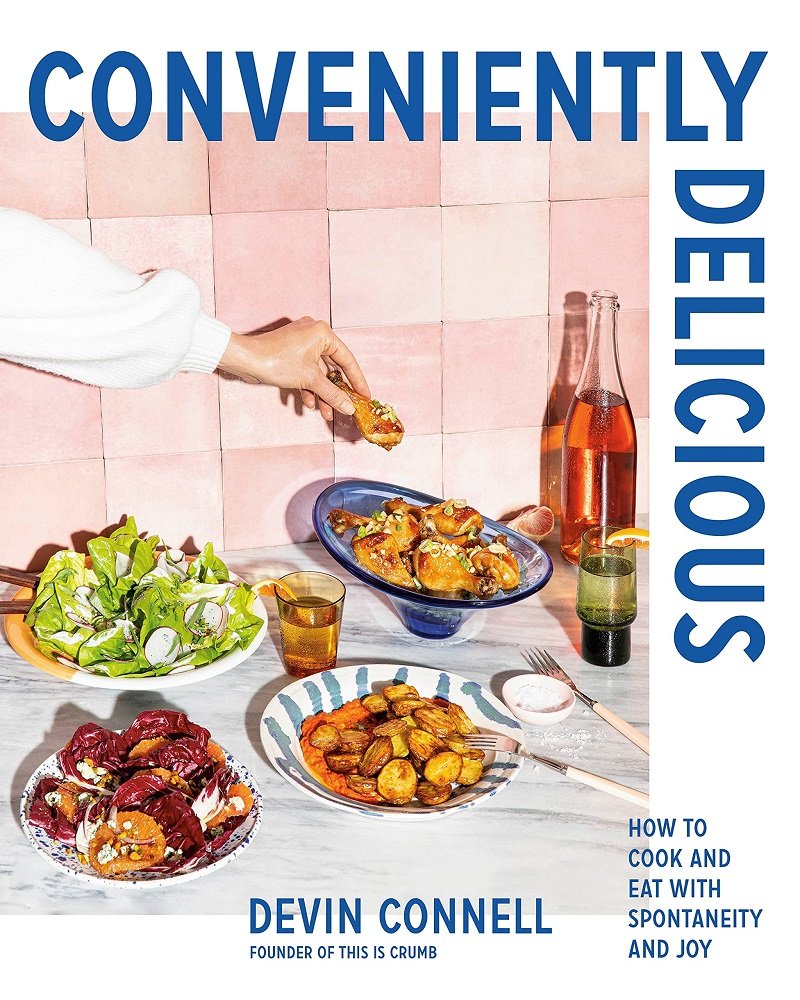 "I have to say that I get very possessive about this soup. I make a big batch and keep it in an unmarked container in the fridge for impromptu lunches or even when a 4 p.m. hunger pang kicks in," Connell explains in the recipe introduction. "It's an excellent soup for when you're fighting a cold or have had a rough week or a late night. It's filling and satisfying and deeply nutritious."
Recovery Soup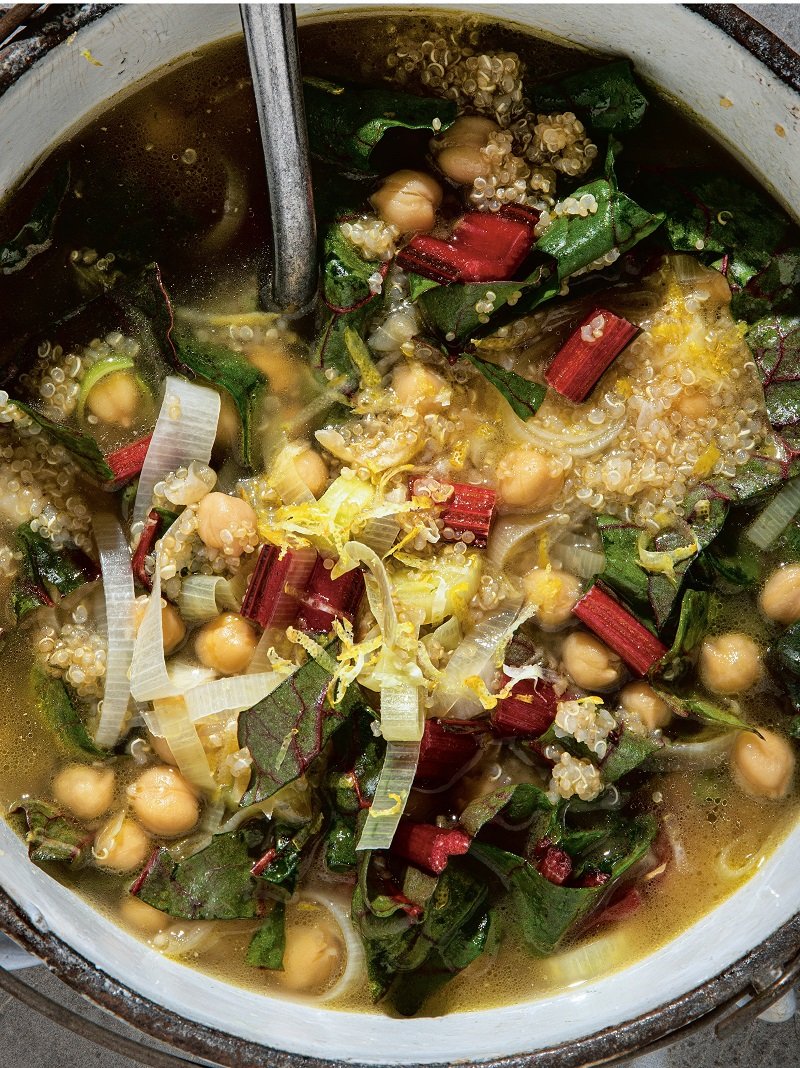 2 leeks, white and green parts only
2 tbsp olive oil
6 garlic cloves, very thinly sliced
1 tbsp grated fresh ginger
6 cups good-quality chicken or beef bone stock
1 bunch swiss chard
2 cups cooked quinoa
1 19oz can chickpeas, drained and rinsed
1 tsp lemon zest
kosher salt and black pepper, to taste
Slice the leeks into ¼-inch thick rounds and put them in a large bowl with cold water. Agitate the water and leeks with your hands to remove any sand or dirt, which will sink to the bottom of the bowl. Remove the leeks and pat them dry on paper towels.
In a large pot over medium-high heat, heat the oil. Add the leeks, garlic and ginger and sauté for 3–4 minutes, until the leeks are soft and translucent.
Add the stock and bring to a low boil.
Clean and trim the Swiss chard into 2-inch pieces. Add to the stock along with the cooked quinoa, chickpeas and lemon zest. Taste for seasoning—certain stocks are saltier than others, so I'll leave this up to you. Let the chard wilt for a few minutes, then serve.
Yield: