The highly anticipated sophomore cookbook from author Renée Kohlman has finally arrived and much like her award-winning debut outing, Vegetables: A Love Story does not disappoint. The newly-published cookbook is packed with easy-to-follow vegetable-forward recipes that utilize seasonal ingredients to their fullest potential.
This delicious hearty kale and sausage soup is particularly quick to prepare, which makes it an ideal choice when it comes time to create something comforting to combat the progressively colder temperatures.
"I love using good sausage in soup as it comes already loaded with garlic and spices, which saves me from having to rummage around in my spice cupboard," Kohlman explains in the recipe introduction. "Of course, where you buy your sausage from will affect the flavour, so make friends with a local butcher, if you can. (Shout-out to Jordan at the Pig and Pantry in Saskatoon. He makes really great sausage!)"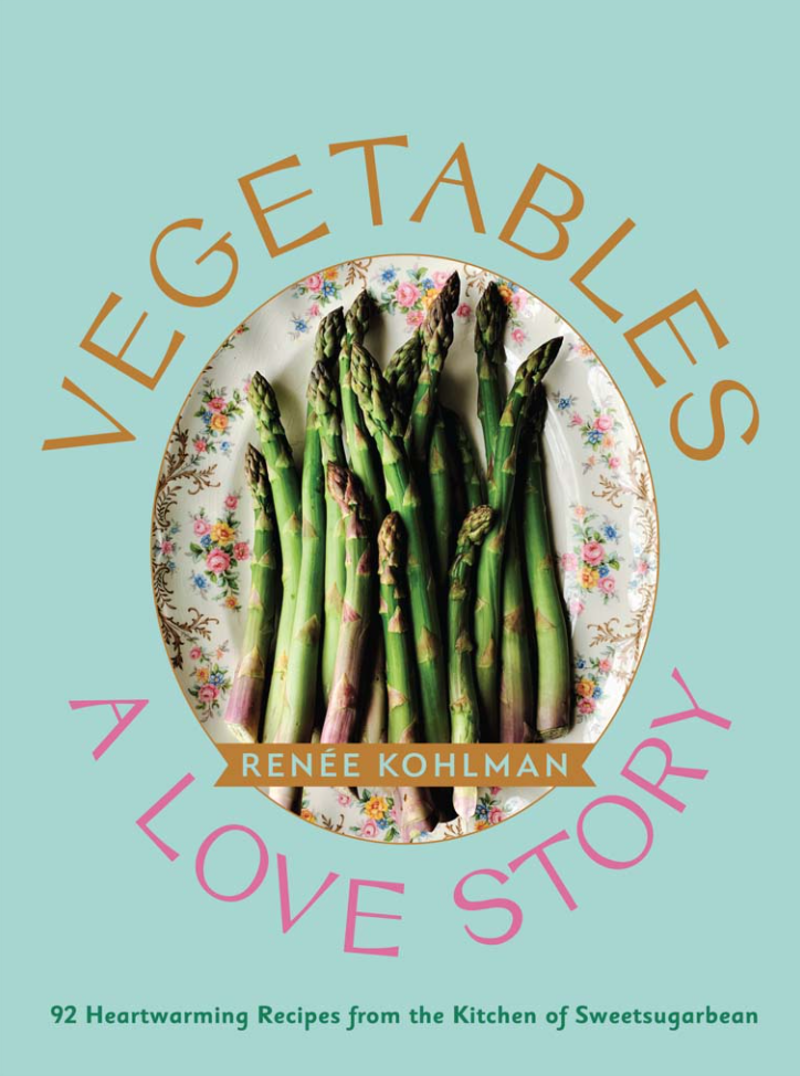 "This soup is a tasty way to become a kale convert. The assertiveness of the green softens in the broth and makes fast friends with all of the Parmesan you're going to grate on top of each bowl. Dixon likes to tell me this is one of the best soups I make for him. How's that for a recommendation?"
Hearty Kale and Sausage Soup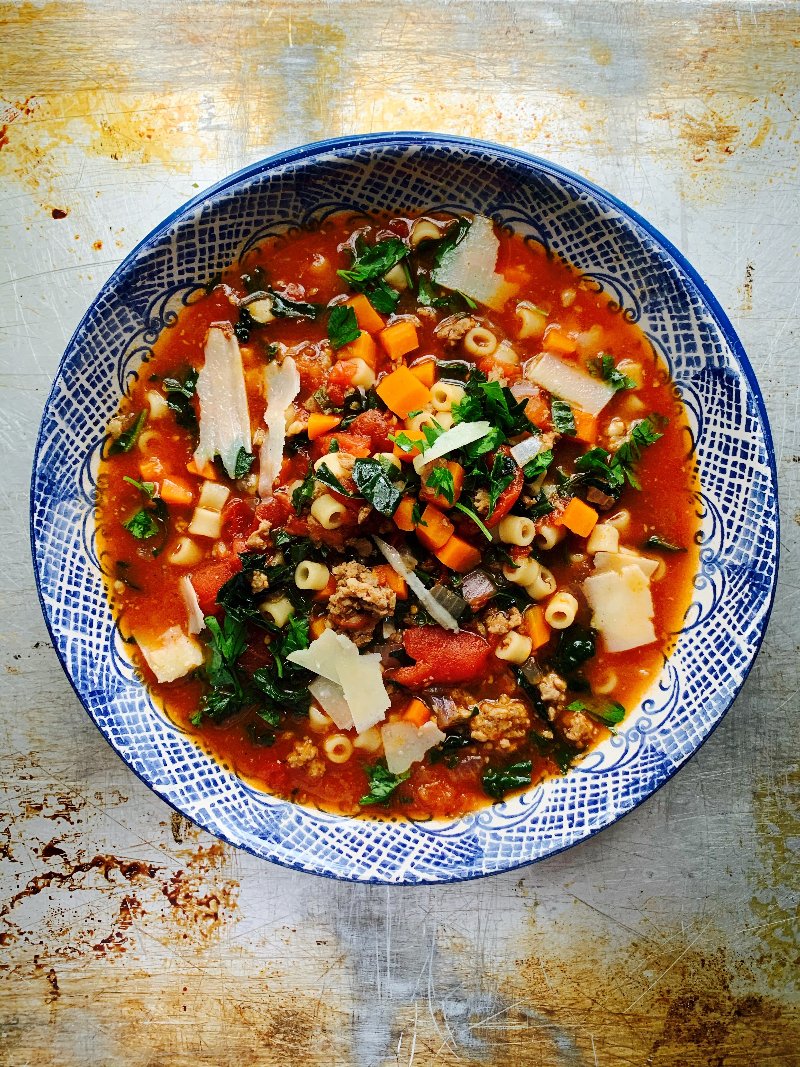 1 lb fresh chorizo or Italian sausage
canola oil, if needed
1 medium yellow onion, diced
2 medium carrots, diced (about 1½ cups)
6 cups low-sodium chicken broth
1 cup uncooked ditali or orzo pasta
1 can (28 oz/798 mL) whole tomatoes
3 cups chopped kale, centre ribs removed
2 tbsp balsamic vinegar
½ cup shaved Parmesan, for granish
2 tbsp chopped parsley (flat-leaf or curly), for garnish
Warm a Dutch oven over medium-high heat. Squeeze the sausage out of its casings directly into the pot. Break it up with the back of a wooden spoon. Cook until it's no longer pink inside.
Depending on how much fat is in your sausage, you may need to add a bit of canola oil to slick the pot. Stir in the onion and carrots. Add generous pinches of salt and pepper. Cook just until the vegetables are softened, about 5 minutes. Scrape up any browned bits from the bottom of the pot.
Stir in the broth and bring to a boil over medium-high heat. Stir in the pasta and tomatoes with their juice. You can use your hands to squeeze the tomatoes into the soup, or be more civilized and cut them with kitchen scissors. Your call. Rinse out the tomato can with about 1 cup water and add this tomatoey water as well.
Turn down the heat to medium-low, cover the pot, and simmer the soup until the pasta is cooked, about 15–20 minutes. Stir in the chopped kale and 1 cup of water. Cook until the kale is softened, about 3–4 minutes. Stir in the vinegar and season to taste with more salt and pepper.
Divide the soup into bowls and garnish with the Parmesan and parsley.
Yield: